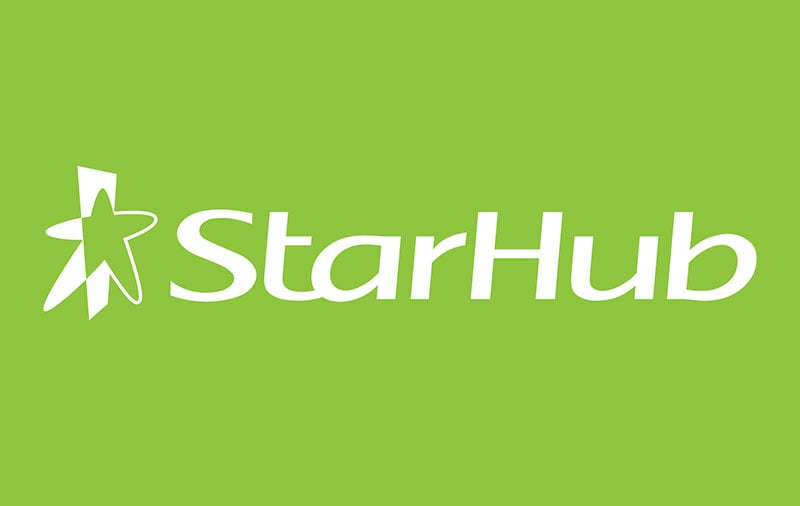 As most readers are probably aware, StarHub recently announced that it is slashing its dividends for 2019. Starhub is switching from a fixed dividend (4  cents a quarter, translating to a 9% ttm yield) to a variable dividend policy, where it will distribute at least 80% of net profit each year.
1. Why did it take so long?
The first thought I had when I heard the news, was "What took so long?" Literally everybody in the industry knew that Starhub's dividend was unsustainable, so the fact that it took them until now to cut it was slightly puzzling, to say the least.
For the record, here's what I wrote about Starhub last year (and note DBS Research's comments):
"Starhub is currently committed to paying out a cash dividend of 4 cents per quarter. I couldn't really believe this myself, so I went to pull up the slide to confirm my eyes weren't playing tricks on me. At 4.0 cents per quarter, that works out to 16.0 cents a year, which at the latest price of S$1.70, is a mind blowing 9.4% dividend yield.
I've always said that when something is too good to be true, it probably is. If Starhub were paying a sustainable 9.4% dividend on stable cashflow, I would be dumping my life savings into this share (together with just about every investor out there), and the share price would jump. For comparison, Netlink Trust trades at about a 5.8% to 6% yield with a very sustainable cashflow, so that should give you some indication of the kind of risk premium we are looking at here.
Anyway, I dug deeper into the numbers, and it turns out they're actually burning through about S$50 million per quarter by maintaining their existing dividend policy. There's 244.0 million cash left as at 30 June 2018, so if we assume that they don't take on new financing to pay dividends, they can maintain the existing dividend for another 5 quarters before they deplete their cash position entirely.
DBS Research probably summarises it better than me when they say:
"We expect sharp cut in dividends in FY19F. StarHub has committed to a payout of S$277m in annual dividends in FY18. We estimate that StarHub's shareholder equity value will be wiped out in 2020 if it continues with similar magnitude of dividends. We project that StarHub will bring down its dividends to match the net profit level. While we have assumed 100% payout ratio from FY19F onwards, StarHub should, ideally, retain some earnings to invest in new business opportunities in our view."
If we assume that Starhub cuts their dividend down to the point where they are cash flow neutral, it implies about a 35% cut in dividend to a 6.0% yield. That's actually still very respectable, and I suspect that's what the market is pricing in. I am mind blown that Starhub doesn't immediately cut their dividend, but continues to burn through S$50 million of their cash reserves each quarter, when as DBS pointed out, they could easily be deploying this cash into their core business.
Bottom line, don't buy this stock expecting a 9.4% dividend. It will get cut, the only question is when, and how much."
So yes, this dividend cut surprised absolutely no one in the market, the only surprise was that it came so late. For reference, as at 31 March 2019, Starhub was sitting on a nice pretty S$294 million in cash. As at 31 December 2018, it was sitting on S$166 million. So they basically blew close to half their cash reserves, and more than S$100 million, trying to sustain an unsustainable dividend over 3 quarters, and here's what they have to show for it.
I would much have preferred to see this cut happen a year ago, and for Starhub to preserve their balance sheet to invest in new business opportunities.
2. Variable dividend + Declining earnings = Bad news
For reference, here's what their P&L looked like the past 4 years
| | | | | |
| --- | --- | --- | --- | --- |
| | 31/12/2018 | 31/12/2017 | 31/12/2016 | 31/12/2015 |
| Net income | 201,500 | 249,000 | 341,400 | 372,300 |
| Preferred stock and other adjustments | – | – | – | – |
| Net income applicable to common shares | 201,500 | 244,700 | 341,400 | 372,300 |
I'm definitely no Warren Buffet here, but when you take a dividend policy of 80% of net profit, and you combine that with a declining net profit, you have a forward dividend that looks incredibly uncertain.
At their current commitment to pay out 9 cents a share for FY2019, it works out to a 5.59% forward yield based on the latest price of S$1.61, but if the declining net profit keeps up, it's going to be hard to say what the dividend will look like next year.
Don't forget that Starhub is going to need to spend heavily to execute their "business transformation", and all that additional expenses is going to weigh heavily on the bottom line going forward.
In fact, as DBS pointed out:
Staff cost savings likely to be eroded by the expansion of Ensign. In 3Q18, StarHub entered into a joint venture agreement with Certis Cisco, a wholly owned subsidiary of the Temasek Group, to pool the cybersecurity assets of StarHub and Certis to create Ensign, a pure-play cybersecurity service provider. While the combined operations were marginally profitable at the point of formation, 4Q18 turned into a loss-making quarter for the cybersecurity company which reported losses of S$12m.
Cyber security operations are heavily labour intensive. The S$30m staff cost savings that StarHub accrued is likely to be overridden by the expansion efforts of Ensign as StarHub scales-up cyber security operations.
After factoring the above cost escalations, we have revised down our FY19/20F net profit by 8%/11%
More expenses means less net profits, and less net profits means less dividend. If I were a shareholder, I would be pretty concerned about what my dividend will look like going forward.
3. Where does Starhub go from here?
Leaving all the concerns above aside, the only thing that really matters to investors, is this: What is the future of StarHub?
And that's exactly what concerns me. Starhub has this to say about their transformation plan:
"As part of our transformation plan, driven by the ongoing requirements to deliver a better customer experience, we have introduced a simplification of our mobile plans with the launch of the "Hello Change" campaign. Additionally, we have lowered our TV subscription fees and enlarged the TV packs for key content such as HBO, to deliver even more value to customers. As we face increased competitive threats, we continue to seek operational efficiencies and overhaul processes to simplify products, offers and improve customer care," Mr Kaliaropoulos concluded.
So I dug up the M1 acquisition circular, and notice what they state as their rationale for privatising M1:
11.2.1 The Offeror believes that to compete more effectively in the Singapore telecommunications industry, the Company, with the support of its Shareholders, would need to undertake a transformation requiring management commitment and allocation of resources.
11.2.2 KCL and SPH, collaborating through the Offeror, seek to undertake business changes at the Company, including but not limited to the digital transformation of the Company's operating platform, cost management initiatives in the Company's front and back-end operations, the exploration by the Company of balance sheet optimization initiatives to unlock value from underlying infrastructure, as well as growth initiatives into new markets and segments.
Does that sound familiar? Yeah I thought so too.
The concern here, is that Singtel, Starhub, and the newly privatised M1 are all facing the same problems. Their domestic telco business is facing massive headwinds, and they need to improve earnings. And their solution to the problem, is pretty similar as well. Their "turnaround plan" centres on: (1) cost cutting measures, (2) refreshing their existing offerings, and (3) diversifying into new markets like cybersecurity and enterprise services.
So what happens when Starhub, a GLC, a newly privatised Keppel/SPH subsidiary, and a yet to join TPG Telco all try to do the same thing? It reads like the start of a punchline, but the reality is a lot less amusing for shareholders.
Closing thoughts
I think the dividend cut is a step in the right direction for Starhub. By slashing their dividend drastically and pegging it to net profit (net of expenses), they're able to focus on what really matters: investing in new businesses to improve earnings. Whether they can actually pull it off though, is an entirely different question.
Now that M1 has been privatised by Keppel and SPH, M1 is going to get massive cash injections, and they no longer need to answer to public shareholders on a quarterly basis, sucking up management time and effort. Meanwhile, Singtel is Singtel, and their balance sheet, Temasek backing, and diversified regional earnings buys them a lot of room to decide on their next course of action.
Given such fearsome competition, one wonders how Starhub will fare going forward.
In business though, execution is everything, so perhaps Starhub may be able to turn it around against the odds. Personally though, I'm going to sit this one out, at least until I see signs that the turnaround is paying off.
If you're interested, do check out my original trilogy on Singtel, Starhub and M1.
Till next time, Financial Horse, signing out!
---
Enjoyed this article? Do consider supporting us and receiving additional exclusive content!
Like our Facebook Page for more great articles, or join the Facebook Group to continue the discussion!