With the pandemic and global economic slowdown causing worry, everyone is trying to combat inflation, and prepare themselves against layoffs.
On the flip side, there are also some winners who have had the opportunity to get crazy bonuses over the new year.
Here's a round-up of the craziest bonus stories!
This article was written by a Guest Contributor. 
1. $11.8m in cash for employees at a Chinese crane company 
40 employees from a Chinese crane manufacturing company got one million yuan each in cash at the company's annual party.
And the top 3 performing sales managers got a staggering five million yuan.
"They are all doing sales and …. the three top performers brought in more than a few hundred million yuan, and one of them brought in sales worth over three hundred million yuan," a spokesperson from the company explained.
2. 52 month bonus for employees at a Taiwanese shipping company
Taiwanese shipping giant Evergreen Marine rewarded employees with year-end bonuses worth between 10 and 52 months of salary.
Junior workers with a monthly salary of NT$40,000 (S$1,750) took home a bonus worth NT$2 million each last weekend, more than four years' pay.
The 2022 payout is even higher than the 40 months' bonus that the company paid in 2021.
"The company had good earnings and lots of surplus cash. As it is not aggressively expanding its business operations, it gave some of that cash in the form of bonuses to reward employees, which I think is very reasonable," said Professor Chiou Jiunn-rong, an economics expert from the National Central University in Taiwan.
3. 120 month bonus for Korean firm
South Korean refining company and bunker supplier Hyundai Oilbank handed up out up to 120 months in bonuses, or 1,000% of base salaries to its employees. 
The firm had outstanding profits for 2022. 
In Q3 alone, Hyundai Oilbank's operating profit surged by 226 percent to KRW 2.8 trillion (USD 2.2 billion).
"Global dynamics is the key factor that decides refining companies' profit. Due to the prolonged impact of Russia's invasion of Ukraine and increasing demand for heating during winter, global oil price surged which in turn spiked our retail price," said an industry official.
In 2021, SK Energy and GS Caltex provided 1,000% of base salaries as extra payment to employees, while S-Oil gave bonuses at a 1,400% rate.
BTW – we share commentary on Singapore Investments every week, so do join our Telegram Channel (or Telegram Group), Facebook and Instagram to stay up to date!
I also share great tips on Twitter.
Don't forget to sign up for our free weekly newsletter too!
Before you get too jealous, the flip side are banks and tech companies. They are facing lay-offs and significant bonus reduction.
Bankers are feeling the heat…
Top bankers in Asia ex-Japan at Wall Street's biggest firms are having their worst payouts since the financial crisis more than a decade ago.
On average, managing directors (MDs) at banks including Goldman Sachs Group, Morgan Stanley and Bank of America have seen their total compensation drop by 40 per cent to 50 per cent.
Payouts for senior MDs fell to between US$800,000 to US$1.5 million and for first-year MDs to US$600,000 to US$1 million.
Credit Suisse is weighing 50% cut to bonus pool after turbulent year.
Deutsche Bank's investment banking bonus pool for 2022 will fall by somewhat less than 10%.
Bankers working on M&A origination and advisory will face around a 40% drop in their bonuses, reflecting a slump in deal-making across the broader industry.
Goldman Sachs CEO David Solomon is the latest to take a hit. His 2022 compensation was slashed by about 30% to US$25 million (S$32.8 million).
Goldman is cutting 3,200 roles in one of its biggest rounds of layoffs, while Morgan Stanley will lay off 1,600 people.
Tech companies struggling…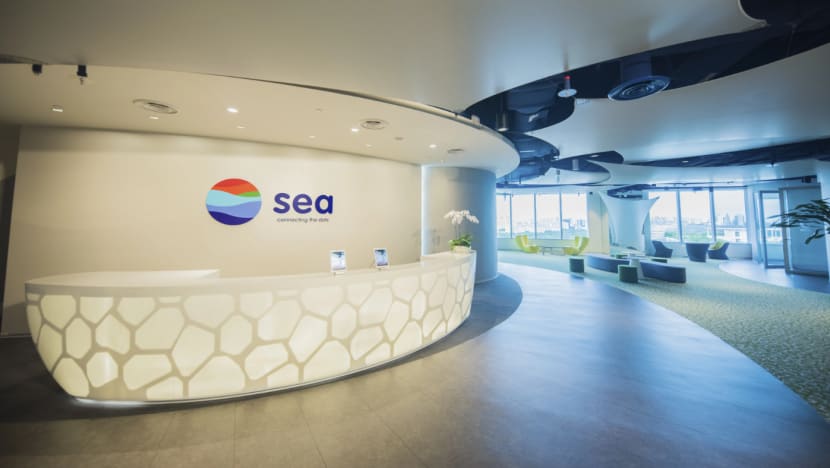 Sea will freeze salaries for most employees and pay out lower bonuses this year as part of measures to prepare for a "worsening global economic environment" in 2023.
According to Bloomberg, Sea founder Forrest Li announced in an internal memo that the company "needs to focus on profitability after a difficult 2022", adding that the economy next year "may prove to be even more challenging" amid the ongoing war in Ukraine and rising inflation rates.
As such, the company will halt salary increases for employees who have not been promoted.
According to Bloomberg, Li said: "I know such news can be hard to bear, especially around the holiday season … These are temporary but necessary measures to help us build toward a bigger, brighter future."
Over the past few months, Sea has laid off more than 7,000 employees – or about 10 per cent of its workforce. 
Big tech in the USA is certainly no different. 
Alphabet is cutting about 12,000 jobs – 6 per cent of its total workforce.
Apple, one of the few tech giants that has so far avoided mass layoffs, announced in January that CEO Tim Cook will receive a pay cut of more than 40% to US$49 million for 2023, a rare release of forward-looking CEO salary data.
The move was motivated partly by pushback from shareholders. Other top executives at the company got slight raises in 2022.
All in all, 2022 was a year of upheavals, and let's hope for an upward-rising 2023!
How was your 2022 bonus? And do you expect your industry to do well in 2023? 
Share in the comments below!
For more personal finance and investing content, follow Financial Horse on Social Media!