Invest Fair 2021 is back, featuring an exciting line-up of speakers and events from 21 – 22 August 2021. 
Organized by ShareInvestor, the virtual event will bring together industry experts to discuss investing in the current climate. 
Invited speakers will be sharing across content, focusing on 6 investment themes:
• Wealth In China
• Digital Transformation & Cyber Security
• Gems in Small and Mid Caps
• Environmental, Social and Governance (ESG)
• Trends driven by Millennials
• Asset & Portfolio Management
There will be a Q&A segment for all sessions, where attendees can post questions to each speaker/panel.
Event Highlights
Programme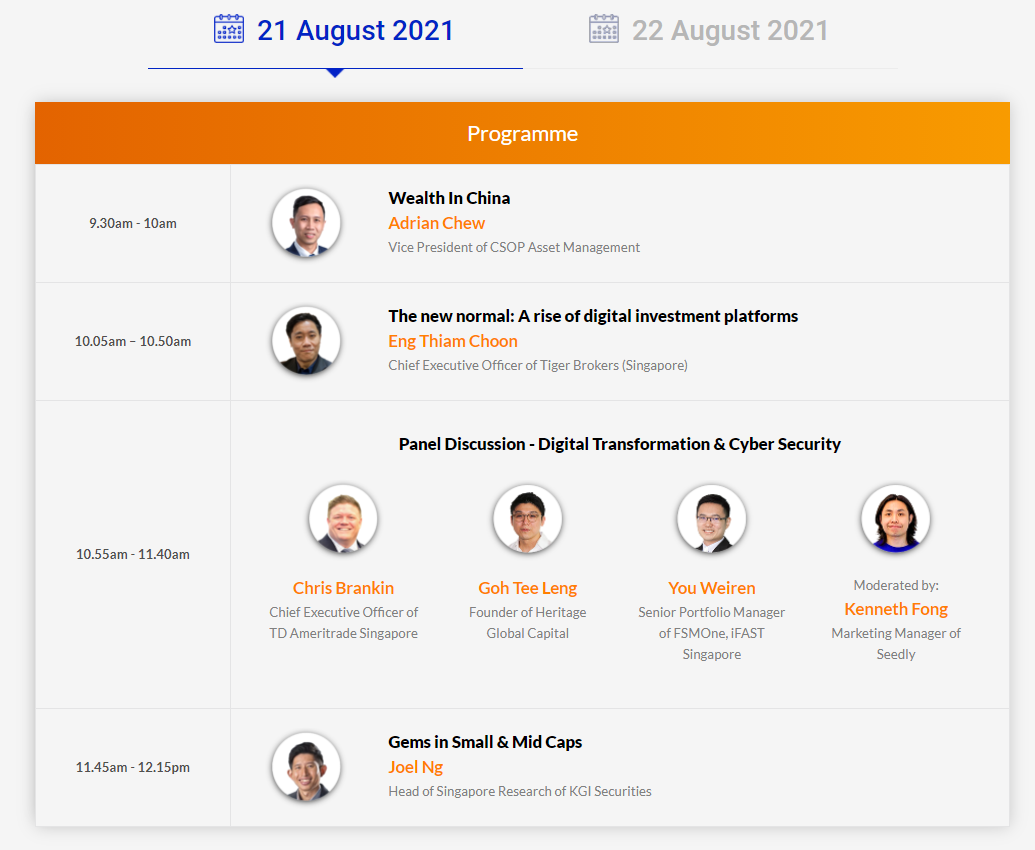 Full Programme here.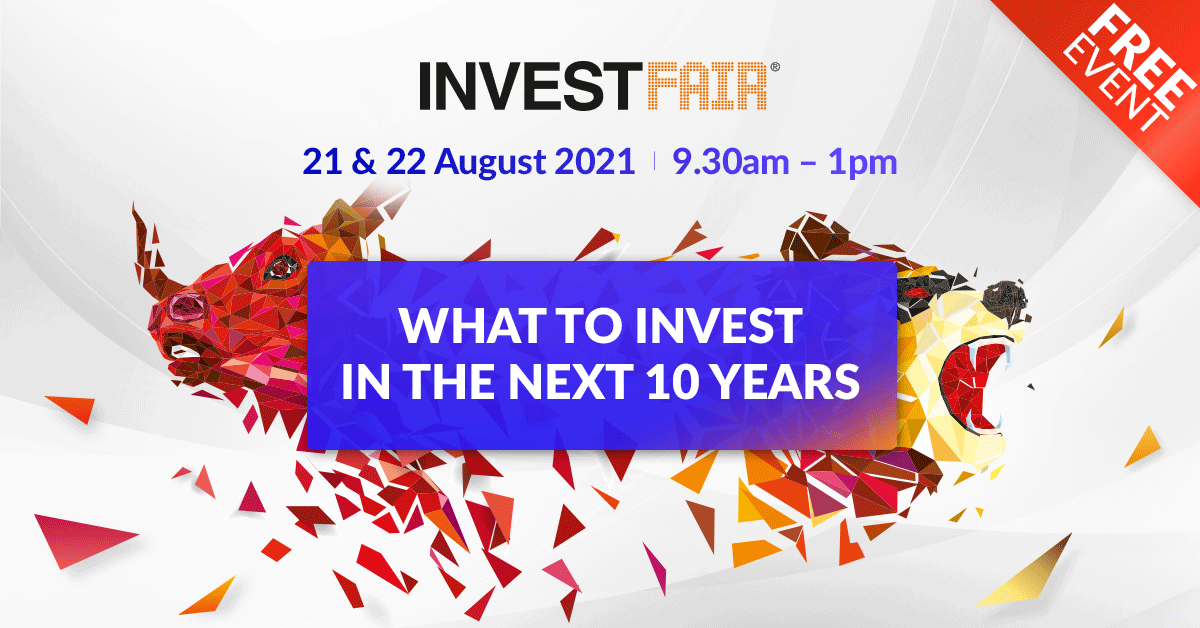 Each registrant will receive an e-goodie bag with research reports and freebies!
Register here!

For more investing content, follow Financial Horse on Social Media!