Purchasing a home is probably one of the biggest expenses most Singaporeans will experience.
This post explores how to save for your first home, alongside useful CPF calculators and strategies.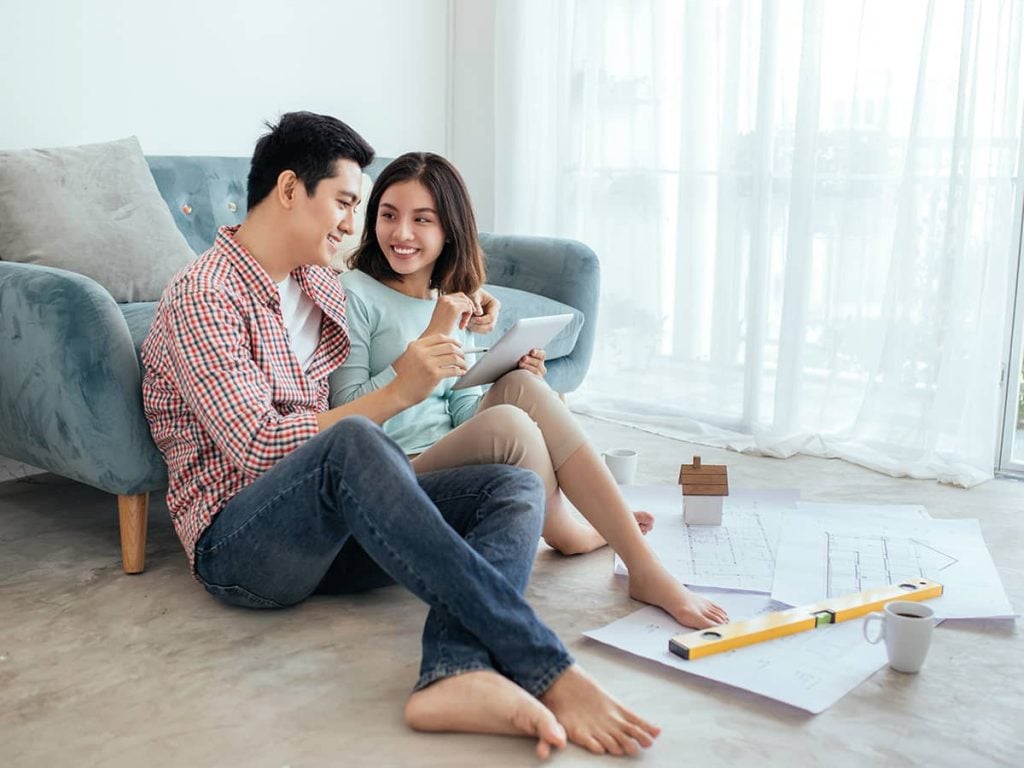 This article was submitted by a Guest Contributor.
1. Using your CPF effectively 
A big part of saving for a home in Singapore is effectively using your CPF. 
First, you should determine what you can use your CPF for i.e. down payment, housing loan, stamp duty and legal fees etc. 
Next, are you looking at HDBs (BTO, resale), ECs or private housing? 
Keep housing limits in mind. 
Use the CPF housing usage calculator to estimate the amount of OA savings you can use. 
If you have an existing property, log in to CPFB's Home ownership dashboard to check the amount used for your property and how much more you can use.
2. Figure out a Realistic Budget
Use CPF's First Home Calculator to estimate a housing loan and property price based on your income.
Many home buyers often overlook look stamp duty and legal fees.
Stamp duty can be a sizeable cost!
Example: A condominium unit purchased at $2.55m incurs a Buyer's Stamp Duty of almost $85,000

2. CPF Housing Loans & Grants
Under the Enhanced CPF Housing Grant, eligible first-timer applicants for new flats can now enjoy up to $80,000 in housing grants while eligible first-timer singles can enjoy up to $40,000 in housing grants.

Eligible first-time buyers of resale flats can enjoy up to $160,000 in housing grants, which includes the EHG (up to $80,000), CPF Housing Grant (up to $50,000) and PHG (up to $30,000).
BTW – we share commentary on Singapore Investments every week, so do join our Telegram Channel, Facebook and Instagram to stay up to date!

Don't forget to sign up for our free weekly newsletter too!
[mc4wp_form id="173″]
3. Saving Tips 
When it comes to saving for a house, you have to be committed.
The first rule of thumb is to pay yourself first. 
Nickname a designated savings account your "HOME Account" or any other name that motivates you. 
Automate your savings by ensuring that a set amount is transferred from your paycheck into this dedicated savings account. 
Monitor your expenses by sticking to a budget and remind yourself of your big goals whenever you feel like wasting money on frivolous purchases. 
While saving money, you should also be looking at ways to increasing your income. For instance, by getting a raise, or adding to your streams of income e.g. through side hustles. 
4. Secure the Best Financing
Financing your home effectively can make a BIG difference. 
FH wrote a detailed guide on how to secure the best financing for your home – Read here!
In any case – there is a fantastic tool by Property Guru.
Do give it a try if you're close to refinancing. It's completely free – you just input your mortgage details, and the tool lets you know whether you'll save money by refinancing.
If the answer is yes, they'll give you recommendations on what loan to take.
If the answer is no, you can set up a reminder for the tool to remind you when its time to refinance.
Do give it a try here.
5. Protect your Home
Most first-time home buyers may overlook these important aspects of home ownership – mortgage & home protection insurances. 
The Home Protection Scheme (HPS) is a mortgage-reducing insurance that protects you and your loved ones from losing your HDB flat in the event of death, terminal illness, or total permanent disability.
It is also strongly advisable to get some home insurance. 
For instance, NTUC offers enhanced home insurance to protect your home and its contents from fire, theft and other damage.
FWD also offers tailored home insurance schemes for HDB, Condo & Landed property.
Check out FH's Series on Property for more helpful tips on how to pick the best property, and at the right price!
For more personal finance & investing content, follow Financial Horse on Social Media!