The job search is often challenging for many different reasons.
Whether you're looking for a first job, changing careers or looking for temporary employment, there may be many different obstacles you meet along the way.
These resources are some of the most helpful we've come across to help you land your next job. 
We've divided it into three categories, in order of the career decision-making process:
Choosing a career
Learning soft and hard skills to land a job
Tools to help your job search
This article was written by a Financial Horse Contributor.
Choosing a career
The best advice on the internet
What do you want from your career? This question alone is enough to trigger an existential crisis. But thankfully, many people much smarter than us have reflected on it.
Reading about how they approached this question is a good starting point for figuring out what to do with your life:
Some of the best advice we've found include:
Julie Zhou, author of The Making of a Manager, on "How to Think About Your Career"
"Your career is defined by your skills and how you've used them, not by any external measure of your progress."
Tim Urban, founder of the blog, Wait But Why, on "How to Pick a Career (That Actually Fits You)"
"If a career is like connecting the dots, we should probably rank "getting wise about dot-jumping" pretty high on our to-do list. The best place to start is by looking at your own past."
Sam Altman, CEO of Open AI on "How to be Successful"
"I am willing to take as much time as needed between projects to find my next thing. But I always want it to be a project that, if successful, will make the rest of my career look like a footnote."
For more recommendations, this is an excellent Twitter thread with even more advice.
You have 80,000 hours in your career. This website is dedicated to helping you spend that time making a positive impact on the world.
The organisation's philosophy is based on effective altruism, which uses evidence and reason to quantify which jobs allow you to do so.
The Y Combinator-backed nonprofit offers several services. One is an online guide covering their key ideas on career paths and the most pressing problems you should work on (examples include preventing AI-related catastrophes and climate change). They also have a podcast featuring interviews on the world's most pressing problems and a job board.
Designing Your Life
Most career advice is prescriptive. Someone draws from their experience to tell you the best way to do something. Following their advice blindly is not ideal because a lot of it may not fully apply to you.
Using design thinking is a better framework. The methodology is used to create new technology and products. It is also a great tool for choosing a career because it is also a similar type of "wicked problem" — problems with many interdependent factors making them seem impossible to solve.
Design thinking helps you to break down the problem and identify innovative solutions. Designing Your Life is available in several formats. You can either read the book or enrol in a free online course offered by Stanford University. If you're pressed for time, you can also watch this 25-minute TED Talk by one of the co-authors, Bill Burnett.
Learning skills to land a job and succeed in the workplace
SkillsFuture
Besides online course platforms like Coursera, Futurelearn and Khan Academy, you should definitely use your SkillsFuture credits to pick up new skills.
If you could not find any courses you liked in the past, it might be worth revisiting. Last November, SkillsFuture courses were refreshed to focus on three growth areas in the Singapore economy: Green Economy, Digital Economy, and Care Economy.
By re-orienting courses around these pillars, they should allow you to pick up high-demand transferable skills across different jobs and industries. This includes skills like cybersecurity, green infrastructure, and data analytics.
Picking up these in-demand skills will definitely strengthen your resume, especially if you want to change industries.
Soft skills
Hard skills get you hired. But soft skills get you promoted. But what are these skills, and how do you cultivate them?
The book "Deep Human: Practical Superskills for a Future of Success" by Crystal Lim-Lange and Dr Gregor Lim-Lange aims to answer that question. The authors combine their expertise in leadership and psychology to help individuals unlock their fullest potential.
Crystal is an expert in human capital, education, and the future of work. Gregor specialises in clinical and positive psychology. Both are frequent contributors to CNA, publishing commentaries on topics related to human capital and education, psychology, and mental wellness.
The book provides insights on how to thrive in tomorrow's workplace by developing five timeless superskills:
Focus and mindfulness: being able to focus and do deep work in a world full of distractions.
Self-awareness: being able to see yourself clearly
Empathy: being able to shift perspectives and understand others' feelings
Complex communication: being able to express difficult topics clearly
Adaptive resilience: being able to adapt, learn and keep growing through challenging times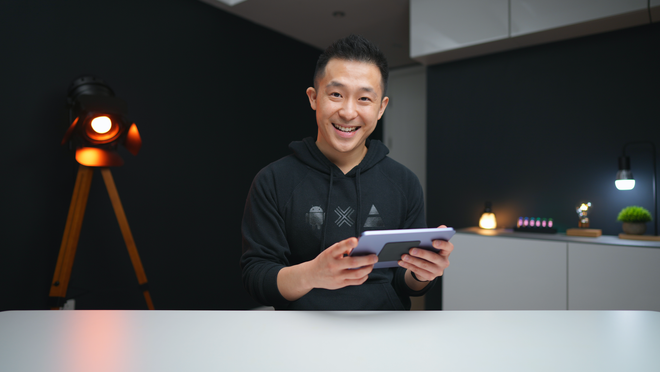 Superskills aside, you also need practical soft skills to apply immediately in your workplace. These include learning how to build credibility, influence without authority, manage upwards, and gain visibility.
Jeff Su is one of the most popular YouTubers discussing this topic, with close to 500K subscribers. He's a product marketer at Google who creates high-value content with no fluff. He has a dedicated playlist on this topic. His other videos on related content, like interview and LinkedIn tips, are also worth checking out.
Essential tools to land job interviews
After identifying your career direction, here comes the hard part of sending out applications. What is the most effective strategy to approach this?
The spray and pray approach, i.e. sending a generic resume via LinkedIn Easy Apply, is convenient. But it means your resume goes into a pile of hundreds of applicants, making it much harder to stand out.
Austin Belcak, the founder of Cultivated Culture, spent hours dissecting the strategies of top earners and performers at the world's best companies. He identified the common threads and playbooks and used these learnings to create a job-hunting system that landed him interviews with Microsoft, Google, Twitter, & Uber.
You can steal his formula for your job search. Austin also shares his knowledge through various channels, including Twitter and LinkedIn.
You probably know that it's important to tailor your resume to the job you're applying for, but don't because it simply takes too much time. This makes Resume Worded an essential tool.
Using their AI-powered platform, you can upload your resume and job posting. It will scan the posting and highlight keywords and skills that your resume is missing. Most companies already use an Applicant Tracking System (ATS) to screen resumes. So optimising your resume with the right keywords is vital for getting past this initial screening.
Resume Worded has plenty of helpful tools, including ATS-optimised resume templates. They also send out a free weekly newsletter giving bite-sized career tips.
For a more personalized touch, you can also consider resume-review platforms such as SuccessGoGo which helps you review your CV and cover letter for a tailor-made approach to the industry you are applying for. 
Conclusion
Job hunting and career planning undoubtedly a complex journey. 
This tip from an Ali Abdaal video on finding a career you genuinely love is worth thinking about. In the video, he interviews Professor Grace Lordan from the London School of Economics.
One tip she gave that stood out was to think of your career like your investments and allow compound interest to work its magic.
In other words, small and seemingly insignificant "investments" of time in your skills and abilities build up over time. "I ask for a commitment of 90 minutes a week [to think about your career], which for most people, regardless of how pressurised you feel, is very possible," she says.
Ali Abdaal points out that when you do the math, 90 minutes a week works out to just 13 minutes a day. That's time anyone can invest to get you closer to a job you enjoy.
For more personal finance & investing content, follow Financial Horse on Social Media!