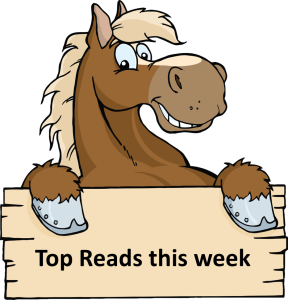 Rounding up top investing articles from around the web, including articles shared in our Facebook Group and Reddit Community: r/SingaporeInvestments.
---
The mastermind of a scheme that led to the largest and most serious case of market manipulation in Singapore, which wiped out S$8 billion from the Singapore stock market in 2013, was sentenced on Wednesday (Dec 28).
John Soh Chee Wen, a 62-year-old prominent Malaysian businessman, was handed 36 years' jail.
His ex-partner and accomplice Quah Su-Ling was given 20 years' jail. Quah, 57, was formerly CEO of Singapore Exchange(SGX)-listed IPCO International.
Soh and Quah had been convicted of 180 and 169 charges respectively after a long-running trial spanning almost 200 days and involving close to 100 prosecution witnesses.
From August 2012 to October 2013, Quah and Soh artificially inflated the share prices of three penny stocks: Blumont, Asiasons and LionGold.
They controlled, obtained financing for, conducted illegitimate trading activity in and coordinated their use of 189 securities trading accounts. These accounts were held with 20 financial institutions in the names of 60 individuals and companies.
---
Hong Kong-listed Link Real Estate Investment Trust (REIT) is buying a portfolio of Singapore shopping malls for S$2.16 billion (US$1.6 billion) from Mercatus Co-operative in its first foray into the country.
The deal is for the acquisition of suburban retail assets Jurong Point and Swing By @ Thomson Plaza, along with a 10-year asset and property management service agreement for a third suburban mall, AMK Hub, which will remain under the ownership of Mercatus, Link REIT said in a stock exchange filing on Wednesday (Dec 28).
---
Singapore's Budget 2023 will be delivered in Parliament on Feb 14, 2023 by Deputy Prime Minister and Finance Minister Lawrence Wong.
There will be live television and radio coverage of the Budget statement. A link to a live webcast of the delivery will also be available on the Singapore Budget website (www.singaporebudget.gov.sg).
The full Budget statement will be published on the Singapore Budget website after delivery.
Members of the public are invited to share their views and suggestions for Budget 2023 through Reach's Budget 2023 microsite, or Reach's e-Listening Points. They have until Jan 13, 2023 to do so via www.reach.gov.sg/budget2023.
---
FairPrice will extend its discount schemes for holders of Pioneer Generation, Merdeka Generation and Community Health Assist Scheme (Chas) blue cards at all its physical stores and Unity pharmacies for a further 12 months, to Dec 31, 2023.
Pioneer and Merdeka generation seniors, as well as Chas blue cardholders, get a 3 per cent discount on selected days of the week, while seniors above 60 enjoy a 2 per cent discount on Tuesdays. Households with a monthly income per person of $1,200 and below are eligible for a Chas blue card.
---
Consumers Association of Singapore (CASE) president Melvin Yong also told CNA that 64 consumer complaints were made against the group and its associated brands from Nov 25 to Dec 21. 
"Consumers complained that the business did not deliver their prepaid 'tingkat' meals, confinement meals, and catered food," said Mr Yong. 
According to affected consumers, Royal Cuisine Group and its related businesses cited power failure at their central kitchen as the reason for the non-delivery, he added. The total unfulfilled meal orders are worth close to S$20,000.
---
In an advisory, the police said that scammers would pose as buyers on Carousell and victims would be asked to key in their banking details on spoofed websites to facilitate payment or delivery.
---
What was meant to be their first trip abroad since the COVID-19 pandemic struck turned into a nightmare for Madam Raha Rahmat and her teenage daughter, when the older woman collapsed on their first night in South Korea.
The 48-year-old single mother was rushed to the nearest hospital where she was diagnosed with a life-threatening brain haemorrhage, or bleeding in her braiin. To make matters worse, the family had not bought travel insurance.
---
Tesla CEO Elon Musk sent a companywide email on Wednesday urging employees to stay focused and not to pay attention to the stock market.
Tesla shares have plummeted 42% in December and are poised to close out their worst month, quarter and year on record.
Musk sold tens of billions of dollars worth of his Tesla shares this year, in part to finance his $44 billion purchase of Twitter.
---
Goldman Sachs economists warn of a temporary labor shortage and supply chain disruptions.
The economists predict the Chinese yuan will only see marginal weakening to maintain 6.90-levels against the U.S. dollar for the next 12 months.
Leisure travel to mainland China will likely resume by Easter of 2023, ING said in a note.
---
On Jan. 1 2023, Singapore will raise its goods and services tax, otherwise known as the GST, from 7% to 8%. Singapore's next GST hike will take place on Jan. 1, 2024, when the GST will be raised from 8% to 9%.
Middle-income Singaporeans could be the most affected by the GST hikes, since they neither qualify for financial aid and rebates nor are they able to afford higher prices, according to Euston Quah, head of Economics at the Nanyang Technological University.
---
Trade and Industry Minister Gan Kim Yong said on Thursday that the awards affirm the contributions and sacrifices that these people have made.
"These recipients come from across different sectors, different segments of the society.
"They include our front-line healthcare workers (in the) public health sector, public service sector, private sector, as well as the people sector, which will include non-government organisations, volunteer organisations, as well as community organisations," he said.
Looking for a comprehensive guide to investing? Check out the FH Complete Guide to Investing, Stocks Masterclass and REITs Masterclass for Singapore investors.
2023 Stock Watch: Support the site as a Patron and get stock market updates. Like our Facebook Page and join our Telegram Channel for weekly updates!
Join Financial Horse's Investing Community!