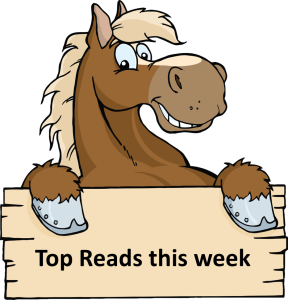 Rounding up top investing articles from around the web, including articles shared in our Facebook Group and Reddit Community: r/SingaporeInvestments.
---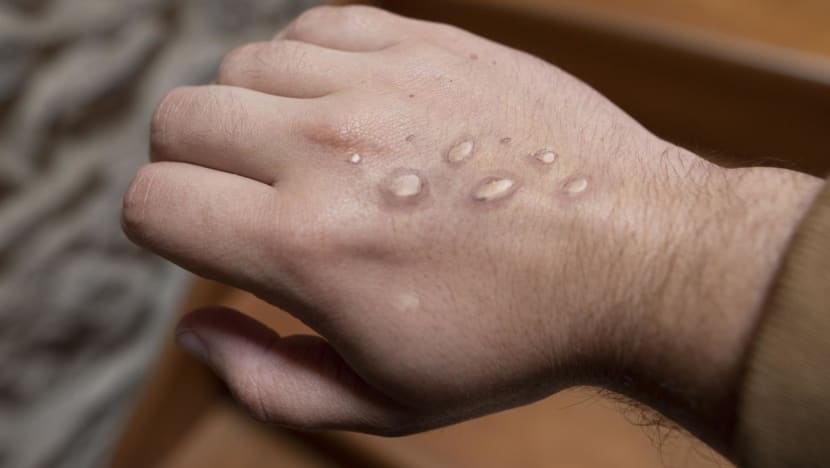 ---
Certificate of Entitlement (COE) premiums could still climb amid a continuing lack of COE supply and steady demand from affluent buyers, car dealers and transport analysts said on Wednesday (Jul 6).
This comes after the premium for the Open Category COE – which can be used to register any vehicle type but tends to be used for larger cars – hit S$110,524, breaking a record that had stood since December 1994 when the then-Category Four classification peaked at S$110,500.
Premiums also went up across the board. In Category A – for cars 1,600cc and below with horsepower not exceeding 130bhp – premiums closed at S$78,001, up from S$74,989 in the last exercise. Category B COE premiums rose to S$107,800 from S$106,001. 
---
A total of 28,329 couples wed last year – a 25.1 per cent jump from the 22,651 in 2020.
Some 7,890 couples dissolved their marriages last year, meaning they either divorced or annulled their marriage. This was a 13.4 per cent increase from the 6,959 marital dissolutions in 2020.
---
Speaking at a joint press conference with his Australian counterpart Penny Wong, Dr Balakrishnan noted the "longstanding" and "natural" partnership between the two countries. The green economy agreement is "crucial" for Singapore, with the "existential threat" of climate change, he said.
---
Retail businesses in Singapore are grappling with higher costs as rents rise and energy prices soar, the Singapore Retailers Association said. 
The surge in energy tariffs is mainly fueled by higher energy costs driven by "rising global gas and oil prices exacerbated by the conflict in Ukraine," utilities company SP Group said.
Song Seng Wun, economist at CIMB Private Banking, said rentals, labor costs and utility charges have all gone up, and it's "hitting everyone" including retail businesses.
---
This comes after Singapore announced on Jun 30 that it has added Indonesia as a new source for the import of chilled, frozen and processed chicken.
According to the Singapore Food Agency (SFA), three companies from Indonesia were given permission to export chicken meat and chicken meat products into the country.
---
The Ministry of Home Affairs (MHA) is studying if there is scope to amend existing laws to make it easier to establish fraud in cases where renovation works are not carried out.
In response to a parliamentary question by MP Murali Pillai (PAP-Bukit Batok) on renovation fraud, Minister for Home Affairs and Law K Shanmugam said in a written answer on Monday (Jul 4) that the police investigated 100 cases involving errant renovation contractors between 2019 and 2021. 
---
After more than 30 resignations from within the government and with many lawmakers in his Conservative Party in open revolt, some cabinet ministers went to Downing Street to tell Johnson he needed to go, a source said.
One encouraged him to make a dignified exit by setting his own timetable rather than face a confidence vote.
---
The Monetary Authority of Singapore "has been carefully considering the introduction of additional consumer protection safeguards," its Chairman Tharman Shanmugaratnam said in a written response to a question from parliament. "These may include placing limits on retail participation, and rules on the use of leverage when transacting in cryptocurrencies."
The central bank has repeatedly said this year that cryptocurrencies aren't for retail investors, as a $2 trillion market selloff engulfed a growing list of players. Terraform Labs, whose TerraUSD stablecoin imploded in May, is based in Singapore, as was Three Arrows Capital, the crypto hedge fund ordered into liquidation last month after failing to repay creditors. 
Vauld, a Singapore-based crypto lender, on Monday said it froze withdrawals and hired advisers to pursue a potential restructuring after a surge in withdrawals sapped liquidity. 
The MAS last week reprimanded Three Arrows for providing false information and exceeding the limit on assets under management. It's continuing to investigate the fund for more rule breaches.
---
"They always say that 'I have nothing,'" Cramer tells CNBC Make It. "I hear that from people in their 20s all the time."
What they need is the "discipline" to stick with an investment plan, says Cramer, not more money. He speaks from experience: For about nine months in his early 20s, Cramer lived out of his car, yet still managed to invest $100 a month. Over time, he says, investing made him a millionaire.
At the time, in the late 1970s, Cramer was a beat reporter in Los Angeles making very little. Once, while Cramer was out of town on a reporting assignment, a thief broke into his home and stole everything he had. They also cleared out his checking account, which held the money he needed to pay rent.
He was evicted and ended up living in his Ford Fairmont, spending nights parked at highway rest stops. He carried a gun and a hatchet for protection. For comfort, he kept a bottle of Jack Daniel's handy. 
"I put $100 into the Fidelity Magellan Fund every month," says Cramer. "I used to say, 'Well, you know what? My car insurance costs that much. My rent costs that much — and I'm saving on rent.'"
Looking for a comprehensive guide to investing? Check out the FH Complete Guide to Investing, Stocks Masterclass and REITs Masterclass for Singapore investors.
2022 Stock Watch: Support the site as a Patron and get stock market updates. Like our Facebook Page and join our Telegram Channel for weekly updates!
Join Financial Horse's Investing Community!