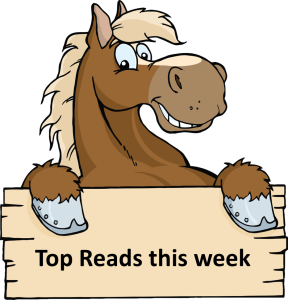 Rounding up top investing articles from around the web, including articles shared in our Reddit Community: r/SingaporeInvestments.
---
Speaking during the debate on the Income Tax (Amendment) Bill, he also stressed that the Government continues to "consider all options" to address income and wealth inequalities and support small and medium-sized enterprises (SMEs).
The minister reiterated the need to raise the Government's recurring revenues given that recurrent expenditures will continue to go up due to factors such as healthcare and social spending, adding that there is "no avoiding this".
The planned GST hike from 7 per cent to 9 per cent was announced in Budget 2018, and a $6 billion Assurance Package was announced in Budget 2020 to help cushion the impact of the hike, with more help directed at lower-income households.
---
When he was first inspired to build an algorithm to help car buyers and sellers compare the best deals across Southeast Asia, he quickly enlisted his friends from Carnegie Mellon's School of Computer Science to join him on the journey.
Tan is Singaporean, and his co-founders Aditya Lesmana and Kelvin Chng are Indonesian and Thai respectively. That meant that together, they had a much better understanding of the markets they were targeting and the problems they were solving — more so than Tan would have ever had on his own
---
With inflation fears persisting and the economic cycle maturing, Barclays sees a period of higher volatility and lower returns for European stock markets.
However, analysts at the British lender still find equities more attractive than bonds, and has recommended that investors should look to buy the dip.
---
Politicians have to look beyond catchphrases like "clean hydrogen" and understand the research behind renewable energy sources before making decisions, Fortescue chairman Andrew Forrest told CNBC.
"I'm asking them to do the academic analysis and research. Just don't fall, like we are in Australia and internationally, for the quick sound bites like 'clean hydrogen,'" Forrest said. "That's like clean coal or cancer-free tobacco."
While demand for hydrogen has grown more than three-fold since 1975 and continues to rise, the IEA says almost all of it is supplied from burning fossil fuels.
---
Analysts are mostly positive on Singapore Technologies Engineering's (ST Engineering) prospects after the group announced that it was acquiring mobility business TransCore on Oct 3.
To CGS-CIMB analyst Lim Siew Khee, the sizeable acquisition is the "fastest way for ST Engineering to grow its smart city as a key business". The acquisition has also lifted ST Engineering's portfolio of business, allowing it to gain immediate access to the US transportation market from its current focus in Singapore and Asia.
---
Mr Tan's appointment as ECDA chief had been announced in September. He became the CEO-designate on Sept 1 and his term will start officially on Dec 15.
Ms He had asked how many candidates were considered for the role of ECDA chief and what factors and qualifications were considered, as well as why the final decision was made to appoint a chief executive with no early childhood or educational experience. In a separate parliamentary question, Mr Gerald Giam (Aljunied GRC) asked how many retired SAF officers with the rank of colonel or ME7 and above have held senior positions in public sector organisations and how the PSD determined which officers had sufficient competencies to lead these organisations despite not having had civilian work experience.
---
The Republic has inked a supply and purchase agreement for an antiviral pill to treat Covid-19 that is said to be effective against all known variants of the virus, including the Delta variant.
The drug was developed by pharmaceutical firm Merck in the United States and Canada, together with Miami-based Ridgeback Biotherapeutics. Merck is known as MSD elsewhere in the world. 
---
Chinese Estates Holdings, controlled by a long-time backer of embattled developer China Evergrande Group, offered to take the company private after the stock plunged to an 18-year low. The Hong Kong real estate firm owned by the family of billionaire Joseph Lau, agreed to buy out minority shareholders for HK$4 apiece, or HK$1.91 billion (S$333.2 million) for the 25 per cent stake, according to a Hong Kong stock exchange filing on Wednesday. The Lau family already controls about 75 per cent of the company.
---
Hong Kong's market may be "undervalued," but the outlook is still "highly uncertain," says Everbright Sun Hung Kai's Kenny Wen.
The overall market sentiment remains relatively weak and investors will need time to digest the recent round of policy tightening on the tech sector, Wen said.
Stocks around the world have seen a choppy start to the final quarter of 2021 amid lingering concerns about rising bond yields and the debt crisis of Chinese property developer Evergrande.
---
A manager of a car dealership lied to sellers that he would pay their outstanding car loans so that he could buy their vehicles with a smaller outlay. He then cheated buyers of these used cars into paying him more than $222,000 in deposits, knowing full well that ownership could not be transferred because of the unpaid loans.
---
secretary in a law firm opened multiple bank accounts in Singapore after befriending a man online and the accounts later were used to receive more than $1 million in proceeds from criminal activities.
---
Mr Lee Hsien Yang and his wife, Mrs Lee Suet Fern, have sold a two-storey bungalow in the Caldecott Hill good class bungalow (GCB) area for $13 million, and put another nearby bungalow on the market for $16.8 million. The adjoining freehold properties are located in Caldecott Close, near the old premises of Mediacorp. A search on the Singapore Land Authority website shows that Mr Lee, the younger brother of Prime Minister Lee Hsien Loong, and Mrs Lee are joint owners of both properties.
---
Fica is a law to empower the authorities to deal with covert attempts by hostile foreign entities to interfere in domestic politics.
Examples of such actions include artificially amplifying certain views to manipulate public opinion on hot-button issues, stir up discord and unrest, or undermine confidence in institutions.
---
Two restaurants in Copenhagen, Denmark — Noma and Geranium — ranked No. 1 and No. 2 respectively, at "The World's 50 Best Restaurants" awards ceremony held Tuesday in Antwerp, Belgium.
---
A proposed travel bubble between the Indonesian province of Riau Islands and Singapore has been called off due to a spike in COVID-19 cases in the city state, said Riau Islands Governor Ansar Ahmad. 
---
---
Looking for a comprehensive guide to investing? Check out the FH Complete Guide to Investing and FH REITs Masterclass for Singapore investors.
2021 Stock Watch: Support the site as a Patron and get stock market updates. Like our Facebook Page and join our Telegram Channel for weekly updates!
Join Financial Horse's Investing Community!