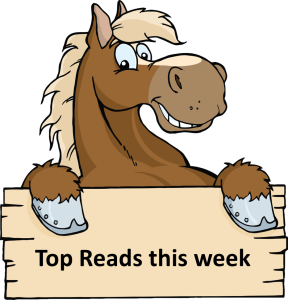 Rounding up top investing articles from around the web, including articles shared in our Facebook Group and Reddit Community: r/SingaporeInvestments.
---
Hotel rooms in Singapore are now the most expensive in almost a decade as the city-state seeks to position itself as the tourism and business destination in Asia with a slew of high-profile events lined up for the coming months.
At S$259 ($184) a night, the average hotel room rate in July rose nearly 70% year-on-year to the highest since Sept. 2012, as visitor arrivals continue to accelerate amid easing Covid-19 restrictions, the latest data from the Singapore Tourism Board showed.
Even as prices climb, luxurious stays in the Southeast Asian nation are still cheaper than in some of its big-city peers. 
A five-star hotel in Singapore charges an average of S$344 per night, compared with S$387 in Hong Kong, S$522 in Tokyo and S$584 in London, according to data from Trip.com. Meanwhile, a five-star hotel costs S$318 per night in Sydney and S$256 in Seoul. 
---
Piyush Gupta, chief executive of DBS since 2009, said the crypto market downturn proved that established and regulated financial institutions, rather than just start-ups, should be offering products such as digital asset trading for retail investors. The bank's brokerage arm last year received a cryptocurrency licence from the Monetary Authority of Singapore, allowing its institutional and wealthy clients access to its DBS Digital Exchange by invitation.
Gupta said the bank has less than 1,000 members on the exchange but would soon offer the service to 300,000 of its wealthy clients across Asia including private banks, accredited investors, other exchanges and funds through its DBS mobile banking app.
The app would make the process less clunky and quicker for clients in addition to allowing DBS to offer it to more customers, he said. DBS had total assets of S$686bn (US$488bn) as of December 2021.
---
Jason Guan, 39, is a business development manager in the fintech industry in Singapore. With an average monthly household income of around S$12,500 (US$9,000), his family is reasonably comfortable – the national median household income last year was S$9,520.
But as disruptions from the Ukraine war leave Asian countries including Singapore grappling with soaring inflation, the cost of living has left even a middle-class family like Guan's feeling the squeeze.
Singapore's core inflation gauge, which excludes accommodation and private transport, climbed to the highest level in almost 14 years in July. Some observers have suggested a global recession cannot be ruled out in 2023.
---
Economists told CNBC that Singapore and Thailand will most likely be the first to be hit if the U.S. heads into recession.
Singapore is "more vulnerable" to a U.S. recession compared to its regional peers because it's "very, very dependent," said Chua Hak Bin, a senior economist at Maybank.
Thailand will also be one of the first to be impacted due to its heavy reliance on tourism. A "wildcard" will be the timing of China's reopening, which could determine if the Thai economy comes "back in full swing," Chua said. 
---
Food delivery company Foodpanda has reportedly laid off 5 per cent of its 1,200 staff in Singapore in a bid to remain competitive, just months after it launched its regional headquarters in Singapore.
This works out to be about 60 employees.
The company spokesman said in response to media queries that its German parent company – Delivery Hero – has a clear objective to become Ebitda-positive, which refers to the profitability of a company's core operations.
Hence the "critical need" to reduce costs and make a profit to remain competitive, he added.
According to annual reports, Delivery Hero's Ebitda (earnings before interest, taxes, depreciation and amortisation) losses swelled to US$888.8 million (S$1.25 billion) in 2021, though the company was at adjusted breakeven point in the second quarter of this year.
---
Singapore bank customers are enduring hours-long waits as they race to lock in the highest interest rates on fixed deposits since the end of the Asian financial crisis almost 24 years ago.
Several lenders in the city-state are dangling promotional interest rates as high as 2.8% on Singapore dollar fixed deposits for 24-month terms, surpassing the 2.6% return on Singapore Savings Bonds.
The interest rate on 12-month fixed deposits is currently as high as 2.75%. It was last above that in November 1998, according to Monetary Authority of Singapore data, and the rate has been stuck below 1% for most of the past 20 years.
---
Many property developers pay lip service to taking a long-term view on their projects, and then there's Chua Thian Poh, founder and executive chairman of Singapore-based real estate firm Ho Bee Land. He waited nine years for the right opportunity to start sales of condos in his 302-unit Cape Royale project, which was jointly developed by Ho Bee and Malaysia's IOI Properties in 2013 in the posh neighborhood of Sentosa Cove.
Back in 2013, Ho Bee deferred sales of Cape Royale and remaining unsold units at two other projects after prices tumbled more than 30% from their peak in 2010. Properties in the area had sold above S$2,300 per square foot but the slump came after the government introduced a series of measures from 2010 to curb runaway property values. Rather than settle for depressed prices, Ho Bee turned Cape Royale into a rental property, which generated income that more than offset the cost of holding the development in the past decade, according to Nicholas.
---
Forbes' 2022 list of Singapore's 50 richest people showed on Thursday that the tycoons' combined wealth amounted to US$164 billion (S$230.4 billion), down from US$208 billion in 2021 when their net worth rose by 25 per cent.
Forbes said that while Singapore continues to be a magnet for the wealthy, rising inflation and the global sell-off in technology stocks this year took a toll on the top 50.
"The pecking order of the top five reflects post-pandemic realities," said Forbes, referring to losses borne by the richest people on the list who benefited from the surge in demand for electronic products, online services and medical devices during the Covid-19 pandemic.
Mr Li Xiting, founder and chairman of Shenzhen Mindray Bio-Medical Electronics, held the top slot. However, his wealth shrank by nearly a third to US$15.6 billion as shares of his medical device-maker dropped on slower sales growth.
The property sector's continued recovery and new information on their real estate holdings propelled brothers Robert and Philip Ng to second place with US$15.2 billion, up from US$14.2 billion last year.
---
The U.K.'s new Prime Minister Liz Truss is set to announce a package worth tens of billions of pounds to help people to pay their energy bills.
The prime minister has vowed to "cut taxes," ruling out a windfall tax on oil and gas giants and suggesting government borrowing will cover costs.
Long term the bill "will eventually fall on taxpayers," according to Christopher Dembik, head of macro analysis at Saxo Bank.
Looking for a comprehensive guide to investing? Check out the FH Complete Guide to Investing, Stocks Masterclass and REITs Masterclass for Singapore investors.
2022 Stock Watch: Support the site as a Patron and get stock market updates. Like our Facebook Page and join our Telegram Channel for weekly updates!
Join Financial Horse's Investing Community!