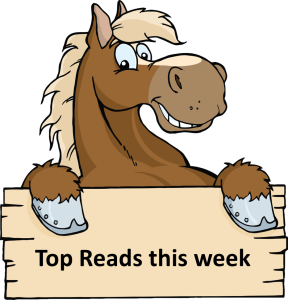 Rounding up top investing articles from around the web, including articles shared in our Facebook Group and Reddit Community: r/SingaporeInvestments.
---
The #DoubleUp pledge is a step towards gender equality and creating a corporate culture that encourages fathers to be there for their babies, announced the Swedish Chamber of Commerce Singapore (SwedCham) on Thursday (Dec 9).
The move is inspired by Swedish furniture giant Ikea, which had in 2017 doubled its paid paternity leave benefits from two weeks to four. Under current Singapore laws, working fathers are entitled to two weeks of government-paid paternity leave while mothers get 16 weeks.
---
Scientists here have developed a saliva antigen rapid test (ART) which is just as accurate as the polymerase chain reaction (PCR) test, yet takes only around 15 minutes to detect Covid-19. The self-administered test has an accuracy rate of 97 per cent and is able to detect different Covid-19 viral variants, including Omicron.
---
Madam Pek Ying Ling was found dead on Monday (Dec 6) in a luxury apartment in Newcastle. The 51-year-old was allegedly murdered by her husband, Fong Soong Hert, 50, while the Singaporean couple were on a visit to Britain. Business records show that Madam Pek is listed as the director of events management company Epic Times, while Fong is listed as its secretary.
---
Together with his two brothers, the mastermind of a highly profitable remote gambling syndicate ran the operation for some five years, generating more than a million dollars in revenue each week. Between 2011 and 2016, Seet Seo Boon, 56, managed the remote gambling business though two main websites, www.888pool.net and www.asure6.net.
In 2011, Seo Boon and all of his three brothers decided to set up their own remote gambling website (www.888pool.net) to facilitate the collection of illegal 4D bets from agents and punters, and to channel all the bets into the website to earn more profit. 
---
Former Malaysian leader Najib Razak lost his appeal against a corruption conviction and 12-year jail term Wednesday, with the judge branding his actions a "national embarrassment" but allowing him to remain free. The 68-year-old was found guilty on all counts last year in the first of several trials he is facing related to the looting of the 1Malaysia Development Berhad (1MDB) sovereign wealth fund.
Najib has been making a political comeback in recent months, campaigning for his party and presenting himself as a man of the people who defends the interests of the ethnic Malay Muslim majority.
---
Sales in the luxury sector are on a roll as Singapore reopens progressively. In particular, deal volumes of high-end housing have climbed to a fresh record. In January to September this year, 279 units changed hands for over S$10 million, higher than the full-year peaks of 275 units in 2007 and 267 in 2010, noted IREUS.
---
The iconic Tanjong Katong Complex, a shopping mall in Geylang Serai frequented by Malays here, will be closed for major renovation works from the second half of 2023, as part of plans to increase its footfall and transform the district. The upgrading works, which will last for about three years, will introduce a rooftop area for restaurants and provide more spaces for community programmes in the 37-year-old building, said the Singapore Land Authority (SLA) on Wednesday (Dec 8).
---
Tyme, a Singapore-based digital banking firm, raised US$70 million (S$95 million) in a funding round led by billionaire Pony Ma's Tencent Holdings to boost investment in South Africa and the Philippines.
---
A robot developed by Singapore start-up Crown Digital is now brewing gourmet coffee at two of the busiest railway hubs in Japan, a world leader in robotics technology.
---
Mr Scholz, a Social Democrat, was elected into office on Wednesday (Dec 8), ending 16 years of conservative rule under Mrs Merkel. Mr Scholz, 63, served as vice chancellor and finance minister in Mrs Merkel's government. In a letter provided to the media by Singapore's Foreign Affairs Ministry on Wednesday, Mr Lee told Mr Scholz that Germany is an "important and trusted" partner for Singapore.
---
Dr Mahathir Mohamad on Tuesday (Dec 7) said that it was not the right time and would be a waste of resources to revive the Malaysia-Singapore high-speed rail (HSR) project as it only covers a relatively short distance. The former prime minister said that paying the hefty compensation of RM320 million (S$103.5 million) to neighbouring Singapore already put the country behind, adding that after some thought, the HSR to cover a span of 200km may not actually be needed in the country.
---
The only problem: The band's management company, Hybe, says it has nothing to do with the currency, the creator of which remains unknown. The alleged sleight of hand has earned Bitget the ire of both the band and Singapore's financial regulator, which Sunday suspended the exchange over false marketing accusations.
---
Chinese developer Sunshine 100 China Holdings has defaulted on US$178.9 million (S$245 million) of debt and interest payments due Sunday (Dec 5), as the direct fallout of the woes of property companies in China continues to impact investors in Singapore. Sunshine 100 was due to repay the US$170 million of principal and US$8.9 million of interest on its 10.5 per cent senior notes due 2021, which is listed on the Singapore Exchange (SGX).
---
Oil prices extended gains on Thursday on confidence that the Omicron coronavirus variant would not dent global growth, even as some governments stepped up curbs to stop its rapid spread. Markets were buoyed by comments from BioNTech and Pfizer that a three-shot course of their COVID-19 vaccine may protect against infection from the Omicron variant.
---
Defense attorneys rested their case on Wednesday in Elizabeth Holmes' criminal fraud trial.
In her final hours on the stand, Holmes took a closing shot at Ramesh "Sunny" Balwani, her ex-boyfriend and the former president of Theranos.
Holmes told jurors that Balwani would sometimes criticize her and her performance at Theranos.
Looking for a comprehensive guide to investing? Check out the FH Complete Guide to Investing, Stocks Masterclass and REITs Masterclass for Singapore investors.
2021 Stock Watch: Support the site as a Patron and get stock market updates. Like our Facebook Page and join our Telegram Channel for weekly updates!
Join Financial Horse's Investing Community!