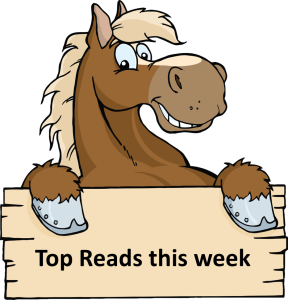 Rounding up top investing articles from around the web, including articles shared in our Reddit Community: r/SingaporeInvestments.
---
On the one side are those sharing the views of blogger Li Guangman, whose commentary last month calling Mr Xi's regulatory crackdown a "profound revolution" was published widely by major state-run media outlets.
It proclaimed "the capital market will no longer become a paradise for capitalists to get rich overnight" and "all those who block this people-centred change will be discarded".
Countering that argument are those like Mr Hu Xijin, editor-in-chief of the nationalistic Global Times newspaper, who rebutted Mr Li's piece by saying the planned changes were a result of unified policies from top leaders.
The goal, he said, was gradual social progress rather than a sweeping campaign that amounted to some sort of second Cultural Revolution.
---
Under the new "common prosperity" policy, outlined by the Financial and Economic Affairs Commission on August 17, "The rich should bring others along with them … focusing on hard work and legally compliant operations."
What "common prosperity" means in practice took shape on August 27 when the State Taxation Administration fined high-earning celebrity Zheng Shuang, as well as a number of corporations, for underpaying their taxes. Zheng's penalty for hiding some of her income from television acting came in at 300 million Chinese renminbi ($46 million). The five corporations were ordered to pay a combined total of over 13 billion RMB.
These penalties were imposed just a day after Zhao Wei, another film star and singer, was removed from all streaming platforms and social media. The reason for Zhao's falling afoul of the authorities is less clear, as neither she nor the government has issued any public comment.
---
China will not embark on large-scale, flood-like stimulus, said Pan Gongsheng, a vice governor at the People's Bank of China and head of the State Administration of Foreign Exchange.
Nomura's chief China economist, Ting Lu, noted that the yield on China's 10-year government bond had ticked higher to 2.87% from 2.85% late Tuesday as markets interpreted additional policymaker comments "as a signal of less monetary easing."
Chinese trade data for August came in far better than expected on Tuesday, with exports surging 25.6% and imports — a sign of domestic demand — climbing 33.1% from a year ago.
---
"Consumer discretionary companies sell goods and services viewed as nonessential, such as apparel and vehicles," the report said. The biggest companies in the consumer discretionary sector, like Amazon.com Inc. (AMZN), Tesla Inc. (TSLA), The Home Depot Inc. (HD) and Nike Inc. (NKE) exceeded expectations and performed exceptionally well during the coronavirus pandemic after consumer spending was largely redirected to retail industries.
"The recent rise in short bets comes as government stimulus has largely ended, expanded unemployment benefits are nearing an end and concerns over the spread of the coronavirus Delta variant have squeezed consumer confidence," the report said.
---
The Ministry of Health (MOH) said on Wednesday (8 September) that it will stop providing information on the number of linked and unlinked cases as this is "no longer as relevant as before" given the current strategy of living with COVID-19 in Singapore.
---
The "fatigue score" out of 10 that each country received was gleaned from data such as Statista (the average hours and minutes below the recommended eight hours of sleep in each country); Wikipedia (the average number of hours worked in each country per year); and BusinessFibre.co.uk (the daily amount of screen time that people in different countries recorded). The fourth data source was Google Keyword Planner, which tracked the number of sleep-related search terms in each country.
---
Former Theranos CEO Elizabeth Holmes has been living in one of the homes on the storied Green Gables estate.
The 74-acre, century-old property in Woodside, California, is currently listed for sale for $135 million.
Opening statements in Holmes' trial will begin Wednesday.
---
While that viewpoint is why the Fed's highly accommodative monetary policy remains in place, Cramer said that "after these preannouncements where we keep hearing about rising raw costs, don't you have to wonder if inflation is more intractable than they thought?"
Raising interest rates would be the "magic elixir" to tamping down inflation, Cramer said. "But they do that by destroying demand and that crushes earnings, which in turn crushes stocks."
---
Olam International: Olam Intl: O32 -0.63% The mainboard-listed group has named Unilever's former chief executive and chairman Niall FitzGerald as the first chair of Olam Food Ingredients' (OFI) board of directors. Olam on Thursday said the appointment is effective Sept 9, and that it comes as an important step in its ongoing preparations for the concurrent listing and demerger of OFI. Shares of Olam ended Wednesday down S$0.02 or 1.2 per cent at S$1.59.
Fragrance Group: Fragrance: F31 0% The Catalist-listed property developer announced on Wednesday that it has made an application to the Singapore Stock Exchange to delist. This comes after its founder and chief executive Koh Wee Meng's acquisition of the company was completed. Fragrance Group's shares closed flat at 13.7 cents on Wednesday, before the announcement.
---
Writing in The Wall Street Journal on Tuesday, Soros described BlackRock's initiative in China as a "tragic mistake" that would "damage the national security interests of the U.S. and other democracies."
It comes shortly after BlackRock launched a set of mutual funds and other investment products for Chinese consumers.
The asset manager told CNBC on Wednesday that its China mutual fund subsidiary set up its first fund in the country after raising 6.68 billion Chinese yuan ($1.03 billion) from more than 111,000 investors.
---
A Los Angeles megamansion once expected to list for $500 million has gone into receivership after the owner defaulted on more than $165 million in loans and debt, according to court filings.
The 105,000-square-foot Bel Air estate, known as "The One," was placed into receivership and is expected to be relisted at a lower price.
---
In a speech on Wednesday, Mr Menon said that with the enhanced disclosure in place, investors will be able to better understand the criteria that an ESG fund uses to select its investments.
Investors will also obtain from a single offering document more information on the fund's investment process, as well as the risks and limitations associated with the fund's ESG strategy. They will receive periodic updates on whether the investment objective of an ESG fund has been met too.
---
The price of bitcoin fell Tuesday after breaking through $52,000 late Monday, reaching its highest level since May.
The price action comes as El Salvador officially adopts the largest cryptocurrency by market cap as legal tender, becoming the first country to do so.
---
Binance—controlled by billionaire Changpeng Zhao—said it will discontinue offering some of its services in Singapore after regulators announced last week that the world's largest cryptocurrency exchange may be breaching rules in the city-state.
The company said it will cease offering Singapore dollar trading pairs and payment options from Friday and the app for these products will be removed from the Apple and Google Play stores. "Users are advised to complete all related peer-to-peer trades and remove related trade advertisements by Thursday, to avoid potential trading disputes," it said.
---
Singapore is not affected by beef imports from Brazil despite the suspension of beef exports from the South American country to China.
This comes after Brazil's Agriculture Ministry said last Saturday (Sept 4) that two cases of atypical mad cow disease were found in two separate domestic meat plants.
---
Firms with employees who were in the workplace at any time in the seven days prior to testing positive for Covid-19 must require all employees able to work from home (WFH) to do so for 14 days.
---
Firms with at least 10 employees will have to notify the Ministry of Manpower (MOM) each time they retrench any staff, according to new requirements out on Tuesday (Sept 7).
---
Looking for a comprehensive guide to investing? Check out the FH Complete Guide to Investing and FH REITs Masterclass for Singapore investors.
2021 Stock Watch: Support the site as a Patron and get stock market updates. Like our Facebook Page and join our Telegram Channel for weekly updates!