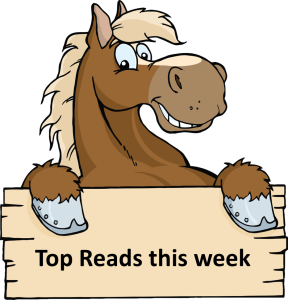 Rounding up top investing articles from around the web, including articles shared in our Facebook Group and Reddit Community: r/SingaporeInvestments.
---
Russia said on Monday (March 7) that all corporate deals with companies and individuals from so-called "unfriendly countries" would now have to be approved by a government commission, according to a government resolution.
The government said it had approved a list of countries and territories taking "unfriendly actions" against Russia, its companies and citizens, in the wake of severe economic sanctions over the Ukraine conflict.
---
Singapore's competition authority will investigate and take firm enforcement action if it finds evidence of anti-competitive behaviour such as coordinated price increase.
This comes as global oil and domestic pump prices spike as a result of Russia-Ukraine tension, said Second Trade and Industry Minister Tan See Leng on Thursday (Mar 10).
Responding to a question from Member of Parliament Lim Wee Kiak (PAP-Sembawang) on what the government is doing to prevent profiteering, Dr Tan said while pump prices are set by the market, the Competition and Consumer Commission of Singapore (CCCS) keeps a close watch to ensure an open and competitive market.
---
All petrol prices are now $3 or more a litre here, with one grade nearing $4 a litre as oil prices breach US$130 per barrel. According to Consumers Association of Singapore's pump price tracker Fuel Kaki, China-owned SPC was the last to raise prices on Wednesday afternoon (March 9), joining the other four oil companies – Caltex, Esso, Shell and Sinopec – in posting petrol prices from $3.
---
Mr Chan said 45 per cent of them lived in Housing and Development Board flats.
He was responding to Workers' Party Member of Parliament for Aljunied Group Representation Constituency Leon Perera who asked about the profile of students admitted into this programme.
---
Prof Leo cited two studies from Qatar, which she said has high vaccination coverage like Singapore, but also a larger number of infections due to the Alpha, Beta, Delta and Omicron variants of the coronavirus.
Getting a primary care doctor to lead the care for patients would help prevent diseases, as well as reduce or delay the likelihood of those with chronic conditions requiring hospital treatments. There are around 1,800 general practitioner (GP) clinics here.
To encourage people to focus on preventive care, the Ministry of Health (MOH) will study possibilities, including making recommended health screenings free or cost only a very nominal sum.
---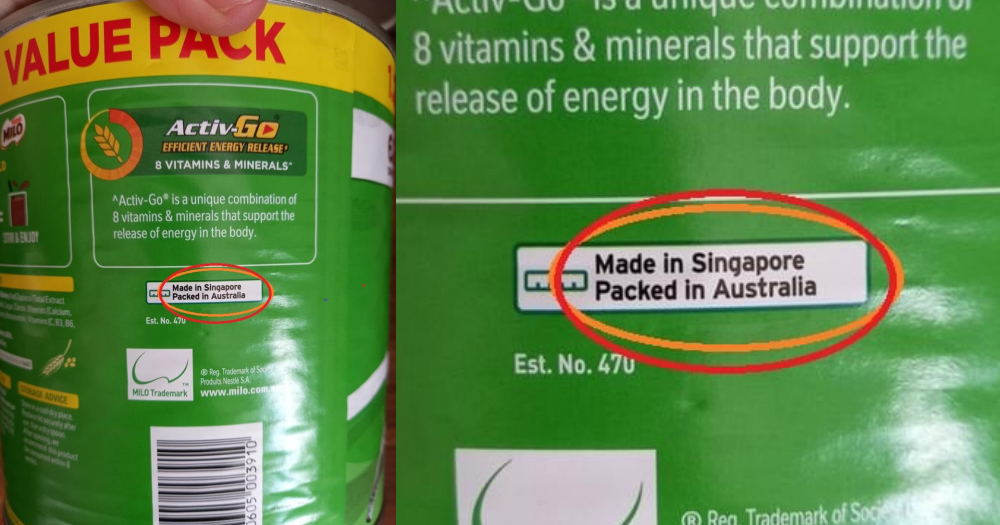 A change in recipe was enough to set alarm bells ringing for some Australian mothers, who found that their newly-purchased tins of Milo tasted "terrible" and did not taste like "real Milo". One mother realised that this was because the tin of Milo she had purchased from supermarket chain Aldi was made in Singapore, and took to Facebook group "Aldi Mums" to warn others about her discovery.
---
Freezing the assets is the simple part; deciding what to do with them could touch off court battles that drag on for years.
The latest round of sanctions go further than any other coordinated global round of sanctions on individuals and create new legal questions that have yet to be answered.
---
Conservative South Korean opposition candidate Yoon Suk-yeol rode to victory in the country's tight presidential election on a wave of discontent over economic policy, scandals, and gender wars, reshaping the political future of Asia's fourth-largest economy.
His victory in Wednesday's bitterly fought election means a remarkable turnaround for the main conservative bloc, now known as the People Power Party, which had been struggling to regroup since the 2017 snap election was held after the impeachment and ouster of then President Park Geun-hye.
Yoon has pledged to stamp out graft, foster justice and create a more level economic playing field, while seeking a "reset" with China and a tougher stance towards reclusive North Korea, which has launched a record number of missiles in recent months.
---
This is as Singapore aims to restore Changi Airport's passenger volumes to at least 50 per cent of pre-Covid levels in 2022, Minister for Transport S Iswaran announced at the ministry's Committee of Supply debate on Wednesday (Mar 9).
The OneAviation Resilience Package includes S$60 million of wage support through the aviation workforce retention grant, from April to September 2022. This covers 10 per cent of wages paid to local employees, up to a cap of S$4,600 of gross monthly wages per employee.
Another S$390 million is for cost relief and support for public health safeguards, with the rebates on fees and charges payable by aviation stakeholders at Changi Airport and Seletar Airport to be extended for six months.
---
V3 Brands Asia—which includes the group's flagship high-end massage chair maker OSIM and TWG Tea—had last month filed an IPO application to Hong Kong's stock exchange. The company scrapped its 2018 IPO due to market volatility, and opted to sell close to 30% of the company to U.S. private equity firm KKR for $370 million.
The Singapore-based company is preparing to list as earnings surge even as the Covid-19 pandemic disrupted the global economy. The company's net profit soared 153% to S$72.7 million ($53.3 million) in the nine months ended September 30 from the previous year, while revenue improved 33% to S$332.8 million, according to its IPO filing.
---
The Singapore men's national ice hockey team wrapped up their first trip to the IIHF world championships with a convincing 8-2 win over Malaysia on Tuesday (Mar 8), a result that secured them third place in the Division IV tournament. 
Looking for a comprehensive guide to investing? Check out the FH Complete Guide to Investing, Stocks Masterclass and REITs Masterclass for Singapore investors.
2022 Stock Watch: Support the site as a Patron and get stock market updates. Like our Facebook Page and join our Telegram Channel for weekly updates!
Join Financial Horse's Investing Community!