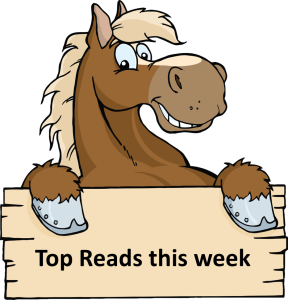 Rounding up top investing articles from around the web, including articles shared on Twitter.
---
Ms Yeo later told Parliament that she had spoken to a resident in Punggol whose address had been used by rental scammers multiple times, with many victims turning up at the unit with luggage, ready to move in.
Ms Sun said such scams, which were perpetuated on e-commerce and social media platforms, generally involved scammers impersonating property agents, and listing home rentals on these platforms.
Victims had come across these listings and contacted the scammers via the phone number listed.
The scammers, impersonating legitimate property agents, then sent victims pictures of the agent's business card, and pictures or videos of the units.
She said scammers told victims they needed to place a deposit to secure either a viewing or to rent the unit, and would become uncontactable after the money was transferred.
---
 The defendants named in the suit were Mr Dylan Leong and businesses run by him – The Penthouse Theory and The Penthouse Collective.
The court found that Mr Leong's acts of producing and selling the counterfeit products had constituted a wilful and malicious injury to Kaws and his property.
Mr Leong's websites had stated that the products sold were "custom hand-reworked reproductions due to the low prices we are able to provide", which demonstrated that he knew and intended to sell counterfeit and infringing goods, according to court documents.
---
The Act, passed in 1995, allows seniors who are unable to provide for themselves to claim maintenance from their children who are capable of supporting them but are not doing so. 
Mr Seah had previously told The Straits Times that the proposed measures to prevent seniors from misusing the Act were mooted, as one in three cases seen at the tribunal has involved allegations that the parents had previously abused, abandoned or neglected their children.
---
Closing loopholes in the vehicle loan regime and imposing a levy on those who buy more than one car. These were among suggestions raised by MPs during an hour-long debate in Parliament on Monday that centred on soaring certificate of entitlement (COE) prices.
---
Donald Trump sexually abused magazine writer E. Jean Carroll in the 1990s and then defamed her by branding her a liar, jurors decided on Tuesday and awarded her US$5 million (S$6.64 million) in damages.
Carroll, 79, testified during the civil trial that Trump, 76, raped her in a Bergdorf Goodman department store dressing room in Manhattan in either 1995 or 1996, then harmed her reputation by writing in an Oct 2022 post on his Truth Social platform that her claims were a "complete con job," "a hoax" and "a lie."
---
OCBC Bank posted on Wednesday record first-quarter earnings from higher interest rates, even as its chief executive cautioned that tighter financial conditions might slow global economic growth and elevate overall risks.
Group chief executive Helen Wong said the bank is watchful of tighter financial conditions but confident of long-term prospects in its key Asian markets, adding that it has ample buffers for uncertainties and to pursue growth opportunities.
The bank set aside total allowances of $110 million for potential bad loans, up from $44 million a year ago, mainly due to higher general allowances. However, the amount was lower than the $314 million set aside in the fourth quarter.
Greater China is a key region for OCBC outside of Singapore, and the lender has started to see growth in cross border flows from China's reopening, said Ms Wong.
On the whole, growth in non-trade corporate loans and mortgages offset softer trade loans, while the wealth management business continued to attract net new money inflows, she added.
The bank will have to contend with a likely peak in its margins as the Fed comes to the end of its rate-hiking cycle, as well as slowing loan growth amid the higher rates.
Ms Wong expects NIM to come in around 2.2 per cent in 2023 amid low to mid single-digit loan growth, comparable with her previous forecast for mid-single-digit growth.
---
The availability of proton therapy here is great news for patients who have cancers located in sensitive areas such as the head or the neck.
While proton therapy is no better at killing cancer cells or shrinking tumours than conventional radiotherapy, it causes significantly far less damage to surrounding healthy tissues and organs.
This is because with proton therapy, the beam stops where the tumour is. With conventional radiotherapy, the beam that destroys the cancerous cells goes all the way through the body, causing damage along its path.
---
Billionaire Peter Lim's former son-in-law, Kho Bin Kai, will be spending time behind bars after he pleaded guilty to multiple offences including those involving a syndicate linked to illegal gambling activities.
Kho, 32, was sentenced to two years and 10 months' jail and a fine of $40,000 on Tuesday. He had earlier pleaded guilty to three charges under the Remote Gambling Act and two counts of dealing with the benefits of criminal conduct.
Kho, a Singaporean, was linked to multiple illegal gambling websites, earning an average of between $30,000 and $40,000 a month over one of them alone.
He later used $32,000 of his ill-gotten gains to pay for an Audemars Piguet watch. He also used $5,000 of the benefits of his criminal conduct to make a partial payment for a Rolex watch worth $21,000.
---
India plans to reopen the application process for $10 billion in incentives and assistance intended to encourage the manufacturing of chips in the country, Bloomberg News reported on Wednesday citing people familiar with the matter.
---
Last year, Musk flagged plans for "Twitter 2.0 The Everything App", which he said would have features such as encrypted direct messages (DMs), longform tweets and payments.
"Coming soon will be voice and video chat from your handle to anyone on this platform, so you can talk to people anywhere in the world without giving them your phone number," Musk said in a tweet on Tuesday.
---
"We don't have a global banking crisis at the moment, but we have a nervous time and a kind of real life stress test for parts of the system."
Data released last week showed that in the euro zone, banks have started to tighten conditions for credit.
Speaking over the weekend, 92-year-old investing icon Warren Buffett also highlighted that the commercial real estate market has started to experience the consequences of higher borrowing costs.
Looking for a comprehensive guide to investing? Check out the FH Complete Guide to Investing, Stocks Masterclass and REITs Masterclass for Singapore investors.
2023 Stock Watch: Support the site as a Patron and get stock market updates. Like our Facebook Page and join our Telegram Channel for weekly updates!
Join Financial Horse's Investing Community!