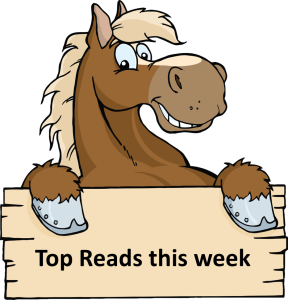 Rounding up top investing articles from around the web, including articles shared in our Facebook Group and Reddit Community: r/SingaporeInvestments.
---
The world's biggest shopping festival has for years been accompanied by aggressive promotions and breathless hourly updates by Alibaba from midnight onwards detailing ever-rising sales figures that dwarf the annual GDP of many nations.
But there were no rolling tallies or triumphant comments by executives from major platforms as of Thursday morning, and state media have described a quieter event this year in the wake of Beijing's campaign to rein in Big Tech.
E-commerce platforms are keeping their heads down due to the government scrutiny, which targets alleged abuse of user data and monopolistic business practices, but also appears motivated in part by wider concerns the Big Tech had become too powerful and unregulated.
---
"We didn't want to hard code it in the beginning. Over time, different areas may become prime. So what we're doing now is focusing on the areas which everybody readily recognises as a prime area and we'll announce as and when," she said.
National Development Minister Desmond Lee previously said that besides the city centre, some of the Housing Board (HDB) estates immediately surrounding the city centre may qualify, depending on specific site attributes.
---
Genting Sing: G13 +0.61% third-quarter financial results underperformed analyst expectations, but the easing up of travel restrictions and the anticipation of returning international visitors give a positive outlook they said.
---
StarHub has acquired a 60 per cent stake in the Singapore and Malaysia businesses of JOS, in a S$15 million deal designed to accelerate regional and enterprise expansion in partnership with HKBN.
---
Shares of Rivian Automotive Inc surged as much as 53 per cent in its Nasdaq debut on Wednesday, giving the Amazon-backed electric vehicle maker a market valuation of more than US$100 billion after the world's biggest initial public offering this year.
Wall Street's biggest institutional investors, including T. Rowe Price and BlackRock, are betting on Rivian to be the next big player in a sector dominated by Tesla Inc amid mounting pressure on automakers in China and Europe to eliminate vehicle emissions. Amazon.com Inc is Rivian's largest shareholder with a 20per cent stake.
---
Disney reported fiscal fourth-quarter earnings on Wednesday after-the-bell. The company missed Wall Street estimates across the board during the quarter ended Oct 2., sending the stock down more than 4% in after-hours trading.
---
Beyond Meat reported a wider-than-expected loss for its fourth quarter and revenue that fell short of analysts' estimates.
The company also disappointed investors with its revenue outlook for the fourth quarter.
U.S. revenue fell 13.9% compared with a year ago, mostly due to weaker grocery demand.
---
As working from home goes mainstream amid the pandemic, a Singaporean developer has designed flats that enable owners to run an office from home
One-bedroom flats at Midtown Bay in the Bugis central business district start at US$1.08 million
---
The first half of 2021 also already yielded more profits than the company earned in any year before. But against this backdrop, Bentley is attempting an ambitious transition to total electrification. The company plans to introduce its first electric car by 2025, and aims to exclusively make EVs in just a few years.
---
In a statement on its website on Tuesday (Nov 9), Huobi Global wrote: "To comply with the laws of Singapore, we will have to include Singapore as a restricted jurisdiction. Regrettably, this means Huobi Global can no longer offer services to Singapore-based users." It also advised Singapore-based users to "take immediate action" to close out their active positions and withdraw all digital assets before Mar 31.
This comes after China's crackdown on private digital assets forced the exchange, which was founded in China, to phase out China-based accounts by the end of this year.
---
China's Communist Party will wrap up a meeting on Thursday that is set to culminate with a resolution that consolidates President Xi Jinping's authority, a year before he is expected to secure a precedent-breaking third term as party leader.
---
A history of bailouts had many of them believing that wealth-management products (WMPs) are implicitly guaranteed by the issuing bank or the state. So when Chinese developers started to offer similar WMPs at even better terms, wealthy Chinese snapped them up as well.
Now that some of the country's largest property firms are struggling to repay their debts, investors are discovering they are not risk free. The prospect of big losses could jolt the world's second-largest economy.
---
hina and the United States on Wednesday (Nov 10) vowed to work together to accelerate climate action this decade, in a surprise new pact in the face of global warming that is already wreaking disasters across the world. The announcement came as the crunch COP26 summit in Glasgow entered its pivotal final days, with negotiators wrestling over ways to limit global warming to 1.5-2 degrees Celsius from pre-industrial levels.
---
Some cleaning contractors are locked in a dispute with hawkers over tray-clearing and table-cleaning fees after a new law kicked in which requires diners to clear their own food trays and table litter. Hawkers argued that since diners are returning their own trays, the cleaners' jobs would have been lightened and the fees should be reduced.
---
The share sales were planned in September, well before he conducted a poll of Twitter followers asking if he should sell 10% of his stock.
Tesla shares lost more than 15% of their value on Monday and Tuesday, after his poll but before his sales were publicized, but rebounded about 4% on Wednesday.
---
After a series of delays, Elon Musk's private company SpaceX is set to launch four astronauts to the International Space Station on Wednesday night on the "Crew-3" mission.
---
Looking for a comprehensive guide to investing? Check out the FH Complete Guide to Investing, Stocks Masterclass and REITs Masterclass for Singapore investors.
2021 Stock Watch: Support the site as a Patron and get stock market updates. Like our Facebook Page and join our Telegram Channel for weekly updates!
Join Financial Horse's Investing Community!