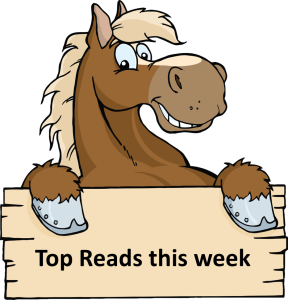 Rounding up top investing articles from around the web, including articles shared in our Reddit Community: r/SingaporeInvestments.
---
The economy expanded by 14.7 per cent on a year-on-year basis in the second quarter of this year, faster than the initial estimate of 14.3 per cent growth, the Ministry of Trade and Industry (MTI) said on Wednesday (Aug 11).
Meanwhile, Mr Edward Robinson, the Monetary Authority of Singapore's (MAS) deputy managing director and chief economist, said the central bank's current policy stance of zero appreciation of the trade-weighted Singapore dollar remains appropriate. However, MAS will continue to watch global developments, he added. The central bank's next scheduled policy review is in October.
---
Messi signed a two-year deal with PSG, with an option for a third, that will net him an annual salary of $41 million plus bonuses and a reported $30 million signing fee.
Messi left FC Barcelona last week after financial rules imposed by Spain's La Liga made it fiscally impossible for the troubled club to follow through on his five-year contract agreement.
---
Nexperia, owned by Shanghai-based Wingtech Technologies, announced it was acquiring the Wales-based Newport Wafer Fab at the start of July for £63 million ($87 million).
However, the U.K. government is currently reviewing the deal on national security grounds, and there's a possibility that it could be unwound.
Now, a consortium is interested in buying the country's largest chip plant back off Nexperia.
---
The city-state is attempting to shore up its electronics sector, having set a target to grow its manufacturing industry by 50% by 2030, with the semiconductor segment featuring strongly in the effort. Foreign investment will play a key role in reaching the target. U.S. semiconductor maker GlobalFoundries announced in June that it would invest over $4 billion in Singapore to expand its wafer plan as it attempts to tackle a global microchip shortage.
---
While most of the capital was directed towards the office and industrial sectors, RCA described Swire Properties' recent sale of its freehold residential development Eden for US$220.2 million as a "rare apartment deal" which contributed to the first-half inflow.
Over the first half-year period, RCA noted a widening gap between top- and bottom-quartile Central Business District office pricing in the region that it said was reflective of a divergence in investor preferences.
"But Singapore's office price growth stands out from the rest of the region for another reason – it's not just prime offices that are benefiting from this boom. Strong cross-border interest has spilled over into the secondary office market as well, with record levels achieved in the second quarter," added Mr Green-Morgan.
---
Singapore is the fourth-most expensive Asian construction market to build in, as the industry deals with a shortage of skilled labour and high material costs.
Against this backdrop, tender prices here are expected to remain volatile for the rest of the year, the latest Turner & Townsend's International Construction Market Survey 2021 showed. Tender prices could rise within a range of 10 per cent to 15 per cent, which is higher than its earlier forecast range of 6 per cent to 10 per cent.
---
Canada's Prime Minister Justin Trudeau said that a Chinese court's sentencing of Canadian businessman Michael Spavor to 11 years in prison for espionage on Wednesday (Aug 11) was "absolutely unacceptable", and called for his immediate release.
The ruling comes as Huawei Technologies CFO Meng Wanzhou's United States extradition hearings have entered the final stretch in a Canadian court, a case that has cast a chill over diplomatic ties between Beijing and Ottawa.
---
Deliveroo reported orders of 148.8 million in the six months to June 30, up from 74.5 million in the same period a year ago.
The firm posted a pre-tax loss of £104.8 million in the first half, down from the £128.4 million it lost in the first six months of 2020.
It's the first time Deliveroo has reported results since its disastrous initial public offering in March.
---
On Thursday, Chinese gaming giant NetEase will release "Naraka: Bladepoint" globally, a 60-player action battle royale style game it hopes will boost its international expansion efforts.
Hu Zhipeng, vice president at NetEase said the company hopes that 50% of its gaming revenue will come from overseas in the future, up from around 10% now.
Hu also said the company is starting to develop console games and is keeping an eye on cloud gaming too.
---
China on Tuesday demanded Lithuania recall its envoy to Beijing, after Vilnius allowed Taiwan to set up an office under its own name in a move seen as provocative by the Chinese government.
The self-ruled island, which China considers part of its territory, last month said it was setting up a representative office in Vilnius under the name "Taiwan" as opposed to "Taipei", an act interpreted by Beijing as a diplomatic insult.
---
Malaysia's King has asked Prime Minister Muhyiddin Yassin to bring forward a parliamentary vote of confidence currently scheduled for early September, amid growing pressure from the premier's opponents this week to convince the monarch the Perikatan Nasional (PN) government's majority has evaporated.
---
Some ways to achieve "Fat FIRE," as it's known, could involve 
negotiating a higher salary
, finding a higher paying job, accumulating sought-after skills, working a side-hustle or owning rental properties. Often, those pursuing Fat FIRE will either choose to work in higher paying professions or take longer to reach their larger savings goal.
Some people who want to retire sooner can pursue another method often called "Barista FIRE." In this scenario, you can quit your full-time day job once you've stashed away enough retirement savings to grow into a nice nest egg in a few more years without having to add funds. But rather than ceasing work altogether, you work a part-time job, pursue a less lucrative dream career or take on freelance projects in order to cover basic living expenses, all the while allowing your long-term retirement savings to grow until a more traditional retirement age.
---
—controlled by billionaire  —said Friday the property developer will report further losses in the first half this year amid the lingering impact Covid-19 lockdowns and financial troubles at Chinese subsidiary  .
"The periodic lockdowns across numerous cities to slow the spread of the more infectious Delta variant since the start of 2021 has inhibited recovery," City Developments said in a statement. "The hotel portfolio is expected to register an operational loss."
---
The crypto industry lost its fight to remove potentially harmful language from the infrastructure bill, but the Senate's response to it is a long-term bullish signal.
"The tax reporting language is one of the clearest indications that Washington is prepared to accept crypto as a permanent part of the financial ecosystem," said Cowen's Jaret Seiberg.
The worst case scenario for crypto in the bill's language is unlikely to happen, industry professionals say.
---
---
Looking for a comprehensive guide to investing? Check out the FH Complete Guide to Investing and FH REITs Masterclass for Singapore investors.
2021 Stock Watch: Support the site as a Patron and get stock market updates. Like our Facebook Page and join our Telegram Channel for weekly updates!