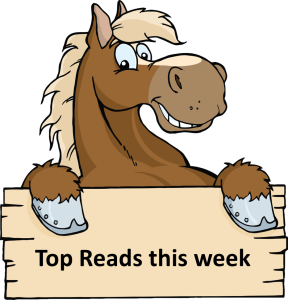 Rounding up top investing articles from around the web, including articles shared in our Facebook Group and Reddit Community: r/SingaporeInvestments.
---
The Monetary Authority of Singapore — the country's central bank — tightened monetary policy in a surprise move on Thursday.
It raised slightly the slope of its currency band, while keeping unchanged the width of the band and the level at which it is centered.
Singapore's economy grew 6.5% in the third quarter of 2021 compared with a year ago, official advance estimates showed.
---
"Squid Game" has attracted 111 million viewers globally since its Sept. 17 release, making it Netflix's biggest series launch of all time.
The series easily smashed the previous record from "Bridgerton," which was watched by 82 million households in the first 28 days.
International growth has been a key focus for Netflix in recent years, having invested heavily into foreign-language shows and films.
---
iSwitch Energy, the city-state's largest independent electricity retailer, has decided to bow out from retail operations from next month. iSwitch, Singapore's fourth-largest electricity retailer, has garnered a market share of some 13.1% of Singapore's Open Electricity Market as of end-April this year. Household accounts currently held under iSwitch will be transferred to SP Group with effect Nov 12. 
---
---
Singapore and Japan have the most powerful passports in the world, according to the latest update of a global index. Holders of passports from the two countries can travel without a prior visa to 192 destinations, it noted last week.
---
Southeast Asian stocks are on a tear this month, outperforming the rest of the region in a rally that's being fueled by rising commodity prices and economic reopening from the coronavirus pandemic. 
Investors expect further gains this year, with Thailand cited as a key beneficiary from a rebound in tourism and Indonesia a winner thanks to its huge natural resources sector.
---
Genting Malaysia—controlled by billionaire Lim Kok Thay—has agreed to inject a further $150 million into Empire Resorts to help the U.S.-based casino operator repay its debts amid signs gaming revenues are rebounding as pandemic-induced restrictions ease.
---
In a statement on Tuesday (Oct 12), NUS announced that Professor Brenda Yeoh, the Raffles Professor of Social Sciences and Director for Humanities and Social Science Research at the NUS Office of the Deputy President (Research & Technology), has been awarded the international Vautrin Lud Prize 2021.
---
Standard Chartered Bank (StanChart) plans to provide US$500 million (S$676 million) in financing to Singapore-based buy now, pay later (BNPL) fintech Atome Financial, under a 10-year partnership to be rolled out in Indonesia, Malaysia, Singapore and Vietnam.
Atome Financial – which comprises BNPL platform Atome and digital lending platform Kredit Pintar in Indonesia – is a business unit under Advance Intelligence Group, which recently closed a US$400 million Series D financing round from a consortium led by SoftBank Vision Fund 2 and Warburg Pincus, valuing the company at more than US$2 billion.
---
Tata Motors has reached a deal to raise about $1 billion by selling a stake in its electric-vehicle business to a TPG fund and other investors, sending the automaker's stock soaring more than 20% on Wednesday.
TPG Rise Climate and Abu Dhabi's ADQ will invest 75 billion rupees for a 11-15% stake in Tata Motor's electric-vehicle unit that values the business at $9.1 billion. Tata Motors is the leading EV manufacturer in India with a 70% market share in fiscal year 2021.
---
China's annual factory gate prices rose more quickly than expected in September, driven by soaring raw material prices, piling pressure on businesses already grappling with energy curbs and supply bottlenecks.
---
Raymond Yuen, who moved to Singapore three decades ago, charged low fees to elderly and low-income residents, and held Christian fellowship meetings to support cancer patients
The 65-year-old GP's death came as a shock as he had no known medical conditions and there was no evidence he had been infected by a patient at his clinic
---
A Singaporean man who is on the United States' Federal Bureau of Investigation's (FBI) most wanted list for money laundering pleaded guilty in a Singapore court on Monday (Oct 11) to falsifying invoices linked to businesses in North Korea. 
Tan Wee Beng, 44, pleaded guilty to seven charges of falsifying invoices of two companies, with another 13 charges taken into consideration for sentencing. The court heard that Tan was the managing director and a shareholder of Wee Tiong, a company dealing in commodities trading. He was also the director of Wee Tiong's sister company Morgan Marcos. All the shareholders of both companies were Tan's family members.
At the time of the offences, Wee Tiong maintained bank accounts and credit facilities with UOB. As of November 2016, the credit facilities granted by UOB to companies in the Wee Tiong group totalled about S$125 million.
---
DBS researchers compared the returns on buying a second private property in Singapore with various other investments
The study covered the period from 2009 to 2021
They found that a second property yielded the lowest returns among the eight asset classes studied
High taxes applying to second properties was one factor that reduced the returns
The researchers said people need to diversify their investments more
---
Looking for a comprehensive guide to investing? Check out the FH Complete Guide to Investing and FH Stocks Masterclass for Singapore investors.
2021 Stock Watch: Support the site as a Patron and get stock market updates. Like our Facebook Page and join our Telegram Channel for weekly updates!
Join Financial Horse's Investing Community!