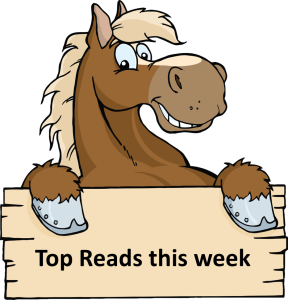 Rounding up top investing articles from around the web, including articles shared in our Facebook Group and Reddit Community: r/SingaporeInvestments.
---
The US Federal Reserve on Wednesday raised interest rates by 50 basis points to a 15-year high and, more significantly, signalled that rates will have to move up more than previously anticipated and stay there for longer.
The United States central bank's Federal Open Market Committee (FOMC) raised its benchmark rate to a range of 4.25 per cent to 4.5 per cent, from 3.75 per cent to 4 per cent previously – a move widely expected. 
---
Retrenchments in Singapore increased in the third quarter of this year, up from the previous quarter's record low, while the overall tightness in the labour market eased with job vacancies dropping for a second straight quarter.
"The labour market continued to improve, albeit with early indications of easing momentum," Manpower Minister Tan See Leng wrote in a Facebook post after the Ministry of Manpower (MOM) released its finalised third-quarter labour market report on Thursday.
"Although labour demand remains robust, uncertain geopolitical conditions and higher global inflation will weigh on the labour market going forward," he added.
---
Prices of resale condominium units climbed for the 28th straight month in November, while the number of units sold dropped further following the latest property cooling measures.
Condo resale prices rose at a quicker pace of 1.1 per cent compared with October's 0.3 per cent, according to flash figures from real estate portals 99.co and SRX released on Tuesday.
Compared with November last year, prices were up by 10.8 per cent, with those in the city fringe rising the most at 12.2 per cent, data showed.
ERA Realty Network chief executive Marcus Chu said: "Property sellers were still unwilling to lower prices, and buyers who did not exit the market have little choice but to agree to the higher prices."
Meanwhile, resale volume fell by 9.4 per cent, with an estimated 1,124 units changing hands in November, down from 1,240 units in October.
OrangeTee & Tie senior vice-president of research and analytics Christine Sun said the curbs that kicked in on Sept 30 could have led to fewer HDB upgraders.
---
Thousands of rail workers will launch a strike across the UK on Tuesday as part of a wave of industrial action planned for the festive period.
The strikes called by Britain's largest rail union, the Rail, Maritime and Transport (RMT), will see picket lines at major stations and cancelled or disrupted journeys.
---
Food and beverage (F&B) operators that receive reservations during this festive season, including bulk orders of expensive off-menu items, may end up being scammed, the police warned on Tuesday.
They advised F&B operators to be alert to such scams and make checks before paying "suppliers" for the off-menu items.
Scammers may make reservations and ask businesses for bulk orders of off-menu items, such as expensive wine or seafood, to be purchased from fake suppliers, to defraud victims, the police said in an advisory.
At least five F&B operators here lost a total of at least $73,500 in July due to these scams, the police said previously.
---
Hong Kong is scrapping some of its remaining Covid-19 restrictions following China's rapid shift away from the zero-tolerance approach.
The government will lift a ban on international arrivals going to bars or eating at restaurants, and stop requiring people to scan a QR code on their phones to enter venues, Chief Executive John Lee said at a press conference on Tuesday.
---
A man relinquished control of his company's bank account to an unknown person in late 2021. The account was then used to receive, as well as transfer out, the proceeds of online scams totalling $53,801.
Of this amount, $18,801 came from a victim of the OCBC Bank phishing scams. Court documents did not state if the remaining amount came from the same ruse.
On Tuesday, Mark Teo Sin Yan, 32, pleaded guilty to six charges including criminal intimidation, traffic offences and allowing others to use his company's bank account to handle the benefits of crime.
He was then sentenced to three months and 22 weeks' jail. Teo was also fined $500 and disqualified from holding or obtaining all classes of driving licences for a period of a year.
---
Bahamas regulators appeal to bankruptcy judge to try to claim ownership over FTX-owned properties in New Providence, Bahamas.
FTX spent $256.3 million on 35 different properties in the Bahamas.
Bahamian regulators tell a Delaware federal bankruptcy judge that allowing the properties to be administered in U.S. courts would be both administratively ineffective and illegal under Bahamas law.
---
Comedian Dave Chappelle brought Elon Musk out on the stage during a gig at the Chase Center in San Francisco.
The Tesla and Twitter CEO's appearance was met with a chorus of boos from the crowd. Several audience members also cheered.
Musk drew criticism for a tweet Sunday targeting Anthony Fauci, the outgoing U.S. chief medical advisor, while mocking the use of pronouns to refer to a person's gender.
---
Police in China arrested 63 people accused of laundering as much as 12 billion Chinese yuan ($1.7 billion) via cryptocurrency.
Starting from May 2021, the criminal gang allegedly used the proceeds from illicit sources including pyramid schemes, fraud and gambling and converted it into the cryptocurrency tether.
The gang are said to have used various different cryptocurrency trading accounts to convert the money back into Chinese yuan.
---
The release also said that Scott Guthrie, Microsoft's executive vice president for the Cloud and AI Group, will be appointed as a non-executive director of LSEG.
LSEG's shares were seen up 4% or 5% ahead of the market open in Europe on Monday.
Looking for a comprehensive guide to investing? Check out the FH Complete Guide to Investing, Stocks Masterclass and REITs Masterclass for Singapore investors.
2022 Stock Watch: Support the site as a Patron and get stock market updates. Like our Facebook Page and join our Telegram Channel for weekly updates!
Join Financial Horse's Investing Community!