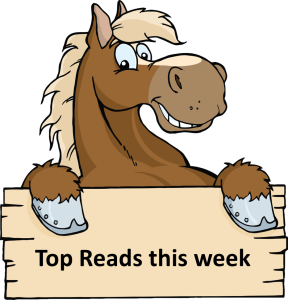 Rounding up top investing articles from around the web, including articles shared in our Facebook Group and Reddit Community: r/SingaporeInvestments.
---
"A four-day work week is one of many types of flexible work arrangements, and the ministry, together with our tripartite partners, strongly encourages employers and employees to be open to flexible work arrangements in all its various forms to identify and adopt those that best suit their unique business needs and their workers' needs," Ms Gan said.
---
A total of S$72.3 billion was spent on fighting the COVID-19 pandemic over the last two financial years (FY), said Second Minister for Finance Indranee Rajah in Parliament on Tuesday (Sep 13).
Of this sum, S$13.4 billion went to public health measures. Another S$50.6 billion was directed towards support measures for workers and businesses, while S$8.3 billion went to direct household and social support. 
The total expenditure was lower than the initial sum of S$100 billion that the Government committed, said Ms Indranee in response to a question from Member of Parliament Foo Mee Har (PAP-West Coast).
---
As this year's US dollar rally crushes Asian currencies, foreign exchange traders are seeking refuge in the region's best outperformer – the Singapore dollar.
Thanks to a recovering economy and a hawkish central bank that has tightened monetary policy four times since October 2021, the Singdollar has outperformed its regional peers including Asia's dominant currencies of China and Japan, analysts said.
---
Condominium resale volume fell for the fourth consecutive month in August, as sales activity typically slows down in the seventh month of the lunar calendar during the Hungry Ghost Festival.
However, condo resale prices continue to hold strong, edging up 1.2 per cent for the 25th straight month in August, according to flash figures from real estate portals 99.co and SRX released on Tuesday.
Two new 99-year leasehold condo projects in the suburbs ‒ a segment largely supported by Housing Board upgraders ‒ have been launched at record high prices this year.
New units at AMO Residence in Ang Mo Kio Avenue 1 and Sky Eden @ Bedok in Bedok Central were snatched up quickly on launch day, despite an average price tag of $2,100 per square foot at both projects ‒ a price level that is more commonly seen in the prime and city fringe condo markets.
The declining resale volume since April could also be a sign of widening price expectations between buyers and sellers, driven by rising mortgage rates as both sides adopt a wait-and-see approach, said analysts.
---
"Interest rate hikes do not seem to have a significant impact on new home sales" in Singapore, said Christine Sun, senior vice-president of research & analytics at OrangeTee & Tie Pte, a local real estate agency. Property prices, she added, are "more supply-driven rather than sentiment-driven."
Authorities are taking notice. The government introduced curbs last year to cool home prices that surged the most in a decade. Officials also announced tax hikes on high-end properties during the annual budget this year, and plan to increase the supply of private homes. 
Wealthy locals and high-earners moving to the city-state are pushing up prices, said Alan Cheong, executive director of research at Savills Plc. Singapore's rent surged the most among 30 cities globally in the first half, tying with New York. The nation said last month it would try to woo highly paid expats with a new visa. 
That's part of the reason why luxury properties are seeing the most froth. Condominium resale prices rose for 25 consecutive months as of August, according to estimates released Tuesday by SRX, a portal run by 99 Group.
The heat has also spilled into public housing, with some government-subsidized flats fetching price tags of more than S$1 million ($717,000).
---
Fosun International said on Wednesday that media reports saying Chinese regulators have told the country's biggest banks to start a round of checks on their financial exposure to the Chinese conglomerate were false. 
Bloomberg, citing people familiar with the matter, reported on Tuesday that regulators including the China Banking and Insurance Regulatory Commission (CBIRC) had requested that commercial banks check their exposure to Fosun's debt and understand potential liquidity risks.
---
Reviews by researchers including Morningstar show that only a small fraction of funds registered as Article 9 – the EU's strictest ESG category – actually lives up to the level of sustainable investments required under European rules.
Lawyers advising the industry are now warning that many fund managers may have little choice but to change their official ESG designations. The upshot is that clients who thought they'd signed up for the EU's cleanest ESG product suddenly are left with something else.
---
A California man claims the electric-car maker has "deceptively and misleadingly marketed" its driver-assistance systems while stringing the public along with statements that the company is "perpetually on the cusp of perfecting" the technology.
"Although these promises have proven false time and time again, Tesla and Musk have continued making them to generate media attention, to deceive consumers into believing it has unrivalled cutting-edge technology, and to establish itself as a leading player in the fast-growing electric-vehicle market," Briggs A Matsko, a resident of Rancho Murieta, said in the proposed class action, filed on Wednesday (Sep 14) in San Francisco federal court.
---
Clime's John Abernethy said the smart money is backing coal despite the momentum favouring renewable sources of energy. Investors are counting on super profits and dividends as the fallout from Europe's energy supply crisis ripples across the globe, he told The Australian Financial Review.
"Whether you like it or not, the coal mining industry is going through a massive uplift. It's black gold at present," he said. "Two years ago they were going out the back door and now … you're going to see super profits for a year or so and super dividends.
"Normally in a long-term thinking company, in a long-term commodity, they will take part of the free cash flow and invest it to get future growth, but in coal, there is no future."
---
Russia's Vladimir Putin and China's Xi Jinping will discuss Ukraine and Taiwan at a meeting in Uzbekistan on Thursday (Sep 15) which the Kremlin said would hold "special significance" given the geopolitical situation.
Xi will leave China for the first time in more than two years for a trip this week to Central Asia where he will meet Putin, just a month before he is set to cement his place as the most powerful Chinese leader since Mao Zedong.
"The presidents will discuss both the bilateral agenda and the main regional and international topics," Kremlin aide Yuri Ushakov said at a briefing in Moscow.
Looking for a comprehensive guide to investing? Check out the FH Complete Guide to Investing, Stocks Masterclass and REITs Masterclass for Singapore investors.
2022 Stock Watch: Support the site as a Patron and get stock market updates. Like our Facebook Page and join our Telegram Channel for weekly updates!
Join Financial Horse's Investing Community!