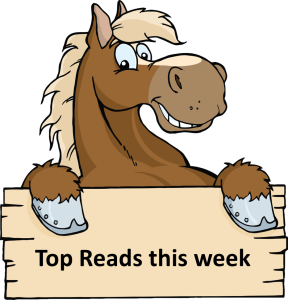 Rounding up top investing articles from around the web, including articles shared on Twitter.
---
The police have arrested 13 people for their suspected involvement in 480 rental scams that resulted in victims losing more than $1.3 million. In an islandwide operation between March 9 and March 13, the police nabbed nine men and four women aged between 18 and 56. The scammers would impersonate property agents and ask victims for payment to secure the rental of a unit before viewing it. Another three women, aged between 21 and 27, are also assisting in investigations, the police added.
Preliminary investigations show these 16 suspects allegedly allowed their bank accounts to be used to receive the illicit proceeds from the scams before withdrawing the money and handing it to others in the syndicate. Police investigations are ongoing.
"To avoid becoming involved in money laundering activities, members of the public should always reject requests to allow their bank accounts to be used to receive and transfer money for others," the police said.
---
As a Goodwill Ambassador for the United Nations Development Programme, I have seen up close how crises like earthquakes can expose deep existing inequalities.
---
Basic child-minding and elder-minding services will be included in the Household Services Scheme (HSS) under a two-year pilot programme, the Ministry of Manpower said. From Wednesday, companies under the pilot can hire more migrant workers to provide these part-time services to households.
Currently, 140 companies provide household services to more than 21,000 homes under HSS, which was piloted in 2017 and made permanent in September 2021. As part of the expanded programme, basic minding services for children, who must be above 18 months old, will include assisting with feeding, dressing and diapering. Other tasks allowed include engaging the child in educational and developmental activities. Tasks for the elder-minding workers include assisting in personal care such as bathing, dressing and feeding, along with engaging them in healthy activities.
---
Moody's Investors Service cut its view on the entire banking system to negative from stable.
The big three rating firm cited a "'rapidly deteriorating operating environment" despite regulators' efforts to shore up the industry.
---
A Russian fighter jet downed a U.S. drone operating over the Black Sea on Tuesday, U.S. European Command said in a statement.
Two U.S. Defense officials confirmed to NBC News that salvage operations are currently being discussed but added that there are currently no U.S. vessels in the Black Sea.
State Department spokesman Ned Price said that the Biden administration was in the process of summoning Russia's Ambassador Anatoly Antonov.
---
"I'm hopeful that this year we can turn around the business and be back in profit overall," Chief Executive Officer Ronald Lam told CNBC.
The Hong Kong carrier said in its earnings report last week that due to manpower limits, it will only be able to fully meet pre-pandemic passenger flight capacity by the end of 2024.
"We are currently supply constrained mainly by the manpower, not just of our company, but the whole ecosystem within the aviation industry," said Lam.
---
Silicon Valley Bank's collapse is likely to be felt across the technology landscape globally over the coming years.
Investors who spoke to CNBC said there could be issues for startups trying to access their funds and credit lines to pay workers.
Startups may also need to tighten their belts while others may collapse with little access to funding, experts said.
---
Stubbornly high inflation, a robust job market, and an outbreak of financial stress have presented the Federal Reserve with a stark choice in the coming week: push ahead with interest rate hikes that could upend fragile markets or announce a pause that could weaken its unfinished fight against rising prices.
Despite designating a recent US bank collapse as a "systemic risk," the US central bank is currently expected to raise interest rates by another quarter of a percentage point at its Mar 21-22 policy meeting, with inflation still strong, the Fed's inflation-fighting credentials on the line, and financial markets calmed – for now – by a new liquidity program for banks.
---
 China warned on Tuesday (Mar 14) that Australia, the United Kingdom and the United States were treading a "path of error and danger" after they unveiled a nuclear-powered submarines deal.
Australia announced on Monday it would buy up to five US nuclear-powered submarines, then build a new model with US and British technology under an ambitious plan to bulk up Western muscle across the Asia-Pacific in the face of a rising China.
US President Joe Biden has stressed that Australia, which joined a newly formed alliance with Washington and London known as AUKUS 18 months ago, will not be getting nuclear weapons.
However, acquiring submarines powered by nuclear reactors puts Australia in an elite club and at the forefront of US-led efforts to push back against Chinese military expansion.
---
Japan announced the official start of Tokyo's cherry blossom season on Tuesday (Mar 14), 10 days earlier than usual and tied with a record early start seen only twice before.
In past years the country's meteorologists have linked the increasingly early blooms to climate change, and temperatures in Tokyo have been unseasonably mild in recent days.
Looking for a comprehensive guide to investing? Check out the FH Complete Guide to Investing, Stocks Masterclass and REITs Masterclass for Singapore investors.
2023 Stock Watch: Support the site as a Patron and get stock market updates. Like our Facebook Page and join our Telegram Channel for weekly updates!
Join Financial Horse's Investing Community!