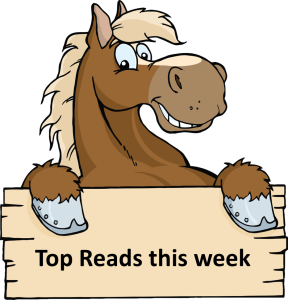 Rounding up top investing articles from around the web, including articles shared in our Facebook Group and Reddit Community: r/SingaporeInvestments.
---
---
---
The electricity tariff for households will increase by an average of 5.6 per cent for the January to March period next year, compared with the previous quarter, SP Group said on Thursday (Dec 30). The rise is due to higher fuel costs, it added.
---
In the new year, police officers will find themselves with new powers, enabling them to respond and protect more proactively. They will be legally empowered to make forced entry into any place in case of medical emergencies, to protect people from injury or death. Currently, their powers are limited to specific circumstances such as to make an arrest, and they cannot force entry even if they hear a person in distress but believe no crime has been committed.
---
Singapore and China on Wednesday (Dec 29) reiterated their commitment to free and open trade at an annual top-level bilateral meeting. The 17th Joint Council for Bilateral Cooperation (JCBC) meeting is the highest-level annual forum between China and Singapore.
---
The Chinese city of Xi'an reported on Thursday (Dec 30) another 155 local COVID-19 cases, taking the total number of cases to the highest seen in any Chinese city this year, as infections keep spreading eight days into lockdown for its 13 million people.
Despite the low case count in Xi'an compared with many clusters overseas, officials have imposed tough curbs on travel within and out of the city since Dec 23, as Beijing demands each outbreak be contained quickly. Many residents have been banned from leaving their housing compounds unless they are going out to take COVID-19 tests or attend to essential matters approved by local authorities.
---
Samsung Electronics and Micron Technology, two of the world's largest memory chip makers, warned that a Covid-19 lockdown in the Chinese city of Xi'an could affect their chip manufacturing bases in the area.
Micron said on Wednesday the lockdown could lead to delays in the supply of its DRAM memory chips, which are widely used in data centers.
Samsung Electronics said that it will temporarily adjust operations at its Xi'an manufacturing facilities for NAND flash memory chips, used for data storage in data centers, smartphones and tech gadgets.
---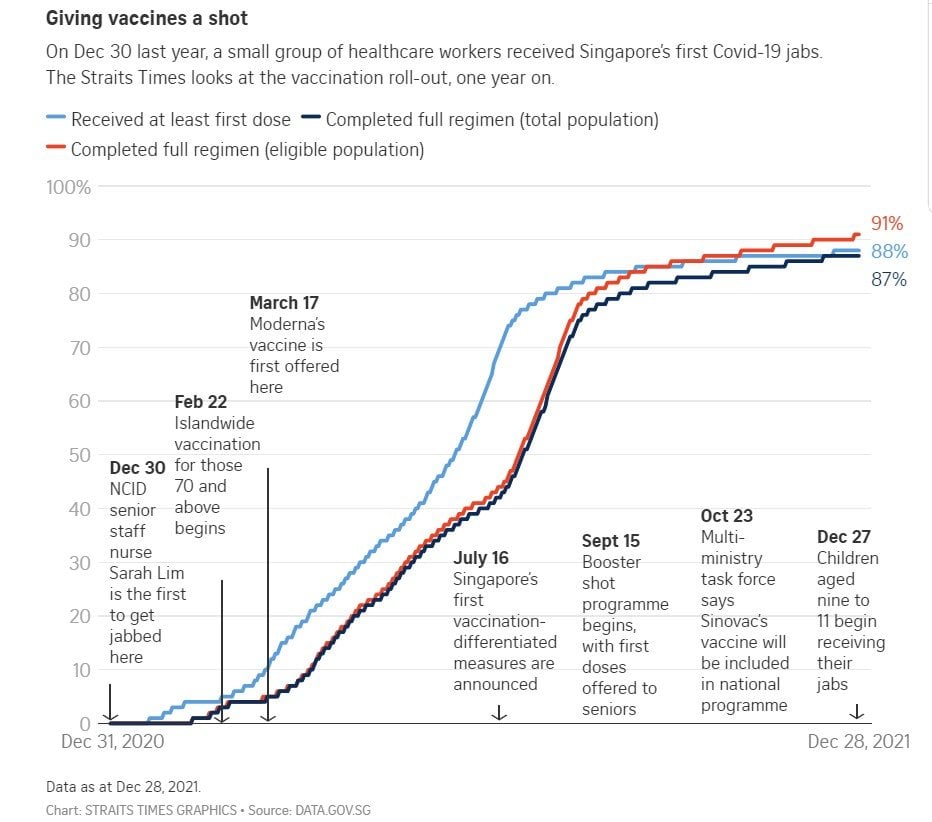 ---
Shares of SenseTime soared as much as 23% in their closely watched Hong Kong debut on Thursday, boosting the net worth of Tang Xiao'ou, the billionaire professor who cofounded the Chinese AI giant seven years ago.
SenseTime's debut was delayed from December 17 after the U.S. Treasury Department added it to a list of Chinese military-industrial complex companies, banning Americans from investing in the company. It cited SenseTime's development of facial recognition software being used to help the Chinese government identify ethnic Uyghurs in Xinjiang.
SenseTime takes massive amounts of raw and real-time data, such as images and videos, and organizes the information through its AI software. Their software platforms analyze and interpret the raw data to enable automated decisions and process.
---
Private housing rents in Singapore have climbed to a six-year high, and analysts anticipate further increases as demand outweighs supply. Apartments costing $2,500 to $4,000 in monthly rent may face the greatest upside pressure amid high demand, Mr Cheong said. This year alone, some units have already seen rental growth of at least between 10 per cent and 15 per cent.
The central bank has also sounded caution. Overall private housing rents rose 7.1 per cent in the first nine months of 2021, thanks to a drop in vacancies, the Monetary Authority of Singapore (MAS) said in its Financial Stability Review this month. While supply is still somewhat adequate, "further declines in the vacancy rate could trigger a sharper increase in rentals", MAS said.
---
Northvolt said it's the first battery of its kind to have been fully designed, developed and assembled at a "gigafactory" by a homegrown European battery company.
The battery cell came off the production line on Tuesday.
The majority of the world's electric car batteries are currently made in the U.S. and Asia, but Northvolt hopes to change that.
---
Binance recently launched a 100-million-euro ($113-million) initiative in France to develop its crypto and blockchain industry.
The world's largest cryptocurrency exchange could be on the hunt for a new headquarters after a year of heavy scrutiny from regulators around the world.
The French initiative involves other companies like Ledger, and will focus on education and training.
---
The hunt for tech talent in Singapore has Chinese tech companies flashing serious cash in order to bulk up their presence here in South-east Asia, with even interns benefiting from their efforts.
---
Singapore's 2022 Budget statement will be delivered by Finance Minister Lawrence Wong on Feb 18 next year, the Ministry of Finance (MOF) said on Thursday (Dec 30).
---
Looking for a comprehensive guide to investing? Check out the FH Complete Guide to Investing, Stocks Masterclass and REITs Masterclass for Singapore investors.
2022 Stock Watch: Support the site as a Patron and get stock market updates. Like our Facebook Page and join our Telegram Channel for weekly updates!
Join Financial Horse's Investing Community!