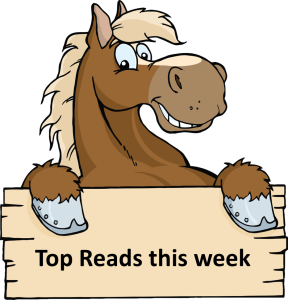 Rounding up top investing articles from around the web, including articles shared in our Facebook Group and Reddit Community: r/SingaporeInvestments.
---
On Monday, the sterling dropped as much as 4.9 per cent to an all-time low of US$1.0327 before stabilising at around US$1.05405.
In Singapore, money changers that The Straits Times spoke to reported that the currency's record dive has seen the Singdollar valued at about $1.54 against one pound at 7pm on Monday, compared with $1.63 at the end of August.
---
As Singapore embarks on a new preventive care strategy known as Healthier SG, its three healthcare clusters will move beyond running hospitals and polyclinics to focus on keeping their resident populations healthy through a range of medical and social measures, Health Minister Ong Ye Kung said on Monday.
The clusters will step up as regional health managers, and their expanded role will be reflected in changes to how they are funded, and how their care delivery is judged, said Mr Ong.
It is slated for launch in the second half of 2023, when those aged 60 and above will be invited to choose a regular primary care doctor who will work out a plan that helps them take charge of their health. This will be followed by younger age groups.
---
Malaysia's Attorney General's Chambers (AGC) on Monday filed a notice of appeal in the graft case involving Umno president Ahmad Zahid Hamidi who was acquitted of 40 corruption charges last week.
On Friday, the Shah Alam High Court acquitted Datuk Seri Zahid, a former deputy prime minister and home minister, of all 40 graft charges. Trial judge Mohd Yazid Mustafa held that the prosecution had failed to prove a prima facie case against Mr Zahid and made the order for a discharge and acquittal.
Among the main reasons why the prosecution's case against Ahmad Zahid failed was because the three main witnesses lacked credibility, the judge said.
---
Two logistics workers who conspired to help smuggle the suspects in the multimillion-dollar Tradenation luxury goods scam out of Singapore in a lorry were sentenced to jail on Thursday (Sep 29).
Mohamed Alias, 40, and 38-year-old Mohamad Fazli Abdul Rahman received a year's jail each. They each pleaded guilty to two charges under the Immigration Act of abetting a person to leave Singapore illegally.
---
The golden age of globalization has ended and a fundamental change to the way the world works is underway, said Singapore's Deputy Prime Minister and Minister for Finance Lawrence Wong.
Though countries have not fully retreated into protectionism, businesses are increasingly influenced by geopolitical tensions, Wong said during a dialogue at the Forbes Global CEO Conference in Singapore on Monday night, referring specifically to strained relations between the U.S. and China.
Wong said, however, that Singapore and the rest of ASEAN want a balanced relationship with both the U.S. and China and prefer that the two countries engage with the region "on its own merits" rather than through the prism of a U.S.-China relationship.
---
Deputy Prime Minister Lawrence Wong said that Singapore needs to manage the risks of a "destabilising wage-price spiral", where higher wages feed directly into higher prices
While keeping wage increases sustainable mean they may not keep up with inflation, the Government will help to address the gap, he added
He also said that Singapore must redouble efforts to encourage skills upgrading and productivity improvements across all sectors of the economy
---
Shares in Volkswagen's sportscar brand Porsche started trading on Thursday in what marks Germany's second-largest listing ever as well as a new phase in a sometimes fraught relationship between the two auto brands that goes back decades.
---
Singapore's population is ageing rapidly, with the proportion of citizens aged 65 and above increasing to 18.4 per cent in 2022.
This is a spike from 11.1 per cent in 2012, said the annual Population In Brief report released on Tuesday. It was 17.6 per cent in 2021.
By 2030, around one in four citizens, or 23.8 per cent, will be aged 65 and above.
---
"Different people have different resources and means, you want to look at your own resources to work out how much you need to support each one of them (parents and children) but also not forgetting you have your own retirement or needs to take care of," said Mr Tan.
He said that families should be able to set aside enough cash for short-term liquidities, and that means having enough to cover about three to six months of expenses. That can go up to a year for those who are self-employed or those who have a "choppy" income.
Some people inevitably compromise on themselves, but that should not be the case, he said, adding that equal weight should be allocated to children, parents and savings.
---
Pfizer's Comirnaty COVID-19 vaccine has been approved for children aged six months through four years, said the Health Sciences Authority (HSA) on Thursday (Sep 29). The vaccination regimen for the primary series in this age group consists of three 3-microgram doses over at least 11 weeks. The first two doses should be administered three weeks apart, followed by a third dose to be administered at least eight weeks after the second dose. 
---
"Do not bet on a one-sided appreciation or deprecation of the renminbi exchange rate," the central bank said in a Chinese statement on its website late Wednesday, according to a CNBC translation.
That's based on a readout of a speech by vice governor Liu Guoqiang at a video conference meeting on foreign exchange that day.
The renminbi, or the yuan, crossed the 7.2 level against the greenback Wednesday to its weakest since 2008.
---
The Kindle Scribe, a new Kindle you can write on
The Halo Rise sleep tracker
Four new Echo devices.
Ring Spotlight Cam Pro
The new Fire TV Cube
A new Fire TV Voice remote with customizable buttons
The new Fire TV Omni QLED Series
Looking for a comprehensive guide to investing? Check out the FH Complete Guide to Investing, Stocks Masterclass and REITs Masterclass for Singapore investors.
2022 Stock Watch: Support the site as a Patron and get stock market updates. Like our Facebook Page and join our Telegram Channel for weekly updates!
Join Financial Horse's Investing Community!