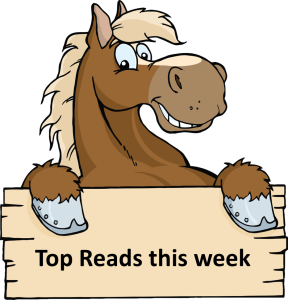 Rounding up top investing articles from around the web, including articles shared in our Facebook Group and Reddit Community: r/SingaporeInvestments.
---
The basic retirement sum for those turning 55 this year is $96,000.
The 3.5 per cent increase means that the sum will be $99,400 in 2023, $102,900 in 2024, $106,500 in 2025, $110,200 in 2026 and $114,100 in 2027.
Those who set aside the sum when they turn 55 in 2027 will receive payouts of nearly $1,000 a month when they are 65, which will continue for the rest of their lives, he added.
---
United Overseas Bank Ltd (UOBH.SI) joined bigger rival DBS Group (DBSM.SI) in flagging a strong outlook after reporting a 48% rise in quarterly profit on Wednesday on the back of a sharp decline in credit charges.
Analysts expect Southeast Asian banks to benefit as pandemic-hit economies rebound, helping them boost loan growth and asset quality, while they also gain from rising interest rates. 
"We believe the worst is behind us. In Singapore, there are signs of market recovery where we see strong institutional loan growth and a rebound in card spending and wealth management activities," Wee Ee Cheong, CEO of UOB, Singapore's smallest listed bank said in a statement. "We see significant upside in Southeast Asia, though the pace of recovery may vary by country," he said.
---
The sum lost is almost 2.5 times the $268.4 million stolen by scammers the previous year. Police said at least 90 per cent of scams in Singapore originate from overseas, and described the scammers as syndicated, well resourced and technologically sophisticated.
Job scams, which were not even among the top 10 scams in 2020, were the most common ruse last year with 4,554 cases, up from 132 the year before.
---
King George's Heights in Kallang/Whampoa is the second BTO project to come under the PLH model, which comes with stricter buying and selling conditions. Prices start from $353,000, without grants, for a three-room flat and $488,000 for a four-room flat.
Buyers will have to wait an estimated 59 months – just under five years – for these flats, as the project is estimated to be completed in the third quarter of 2027.
---
In the future, Boh teased that customers can look forward to a more "personalised" and "seamless" McDonald's experience, including deals tailored to each customer. With more Singaporeans now out and about, the company is also rethinking the design of its restaurants in order to make guests feel more at ease.
Just how often does he eat it? "Four times a week," he answered without missing a beat. "But I spread it out. Weekends, it's definitely breakfast with the family. And on weekdays, its either lunch or dinner."
His current go-tos are the Double Cheeseburger and the McSpicy. For breakfast, it is usually a Sausage McMuffin with Egg, or the Breakfast Deluxe if he's sharing with his daughter.
Russian President Vladimir Putin's threatened invasion of Ukraine has given a boost to oil prices, and if they go much higher, U.S. oil producers may be more willing to drill again.
More U.S. natural gas was shipped to Europe in the form of liquified natural gas in January than the amount that flowed through Russian pipelines, making the U.S. a bigger supplier for the first time, according to IHS Markit.
U.S. oil companies have been much more conservative about drilling because of their increased focus on shareholders and the demand by investors that they give more funds back, but surging oil prices could ultimately be a catalyst for more drilling.
---
Google on Wednesday announced it's adopting new privacy restrictions that will cut tracking across apps on its Android devices.
The Alphabet-owned company said it is developing new privacy-focused replacements for its advertising ID, a unique string of characters that identifies the user's device
It follows a similar move made by Apple last year that seemingly upended advertising practices.
While Meta fought against Apple's changes, it voiced support for the way Google plans to implement its privacy tweaks.
---
China's Shein is aggressively expanding its Singapore office after making a Singapore firm its de facto holding company, according to people with knowledge of the matter and a Reuters analysis of filings by the online fast-fashion retailer. Chris Xu, Shein's founder and CEO, has also become a permanent resident of the city-state, according to a document.
Shein, which Xu started in 2008 in Nanjing and has since grown into a global fashion marketplace, last year de-registered its main business, Nanjing Top Plus Information Technology Co Ltd, a Chinese corporate filing shows.
The developments are in line with what other sources have previously told Reuters are revived plans by Shein to list in New York this year and Xu looking at a change in citizenship to bypass tougher Chinese rules for offshore IPOs.
---
UNIQLO is set to open five new stores in Singapore this year and refresh two of its existing stores, the retailer said on Wednesday (Feb 16). This will bring its local store count to 31. Two stores – in Ang Mo Kio and Clementi – will open in the first half of this year, UNIQLO said in a news release. Details of where the other three new stores are located have not been announced.
---
Digital platform airasia launched its delivery service in Singapore on Wednesday (Feb 16), offering low-cost, on-demand deliveries within Singapore to users here. This adds one more service to the airasia Super App, a mobile application which already allows users to book flights and hotels, and order food delivery, airasia told The Straits Times.
---
Munger says that if he were "dictator for a day," he would break up what he calls the "marriage" that is investors who are looking to build long-term wealth and those who are focused on short-term gains putting their money in the same stock market.
"When I was at the Harvard Law School we seldom traded 1 million shares in a day; now we trade billions," he told CNBC's Becky Quick. "We don't need a stock market that liquid."
In his ideal world, Munger said there would be "some kind of tax" on short-term gains that would incentivize investors to hold onto their stocks for longer and reduce liquidity.
Munger said that current liquidity levels — meaning the ease with which stocks can be sold for cash — has created "wretched excess and danger for the country," comparing the massive amounts of money moving around every day to "people getting drunk at a party" and not thinking about the "consequences."
---
Maximilian Zeng – the Singaporean student with a talent for answering obscure geography-related questions on British television quiz show University Challenge – has done it again. On Monday (Feb 14), the Imperial College London student and his team played against the University of Reading on the popular, long-running TV show. Zeng nailed almost every question he answered, helping Imperial College into the semi-finals.
---
The Singapore Airlines (SIA) Group said on Wednesday (Feb 16) that it will expand its VTL network to 47 cities in 25 countries in the coming weeks. Flag carrier SIA will progressively add Dubai, Hong Kong, Manila, New York (Newark) and Phuket to its VTL network from next Friday (Feb 25).
Looking for a comprehensive guide to investing? Check out the FH Complete Guide to Investing, Stocks Masterclass and REITs Masterclass for Singapore investors.
2022 Stock Watch: Support the site as a Patron and get stock market updates. Like our Facebook Page and join our Telegram Channel for weekly updates!
Join Financial Horse's Investing Community!