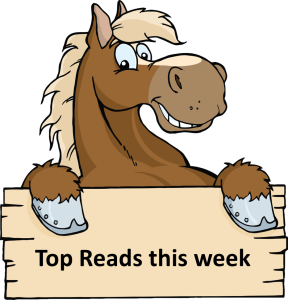 Rounding up top investing articles from around the web, including articles shared in our Facebook Group and Reddit Community: r/SingaporeInvestments.
---
Mr Wong noted that the concern was over the impact on global energy markets, food supply and supply chains – with the two warring countries being major exporters of wheat and precious metals. This, in turn, could affect Singapore's economy and inflation.
Trade and Industry Minister Gan Kim Yong has already warned that the crisis has clouded Singapore's economic outlook, and with Europe heavily reliant on Russian gas transiting through Ukraine, escalating energy costs are fuelling a knock-on increase in prices of other products. Retaliatory sanctions by major Western economies and their allies worldwide are also pushing up already elevated prices of fuels, grains and industrial metals.
---
The political scientist believes the reckless expansion of Nato provoked Russia. There is no question that President Vladimir Putin started the war and is responsible for how it is being waged. But why he did so is another matter. The mainstream view in the West is that he is an irrational, out-of-touch aggressor bent on creating a greater Russia in the mould of the former Soviet Union. 
---
"The big issue now is what decisions and actions China takes," Minister for Foreign Affairs Vivian Balakrishnan said in an interview with Haslinda Amin to be broadcast at the upcoming Bloomberg Live's Asean Business Summit. "If you get a deepening of the bifurcation of the global economy, of supply chains, of technology, this will be a very, very different world."
Singapore last month became the first South-east Asian nation to say it is imposing unilateral sanctions against Russia for invading Ukraine, a move Balakrishnan said was necessary due to "the egregiousness of it all". Calling the invasion "perhaps even a bigger moment than the fall of the Berlin Wall", he said China has a greater economic stake than Russia in an "integrated multilateral rules-based world."
---
Consumers who bought goods on e-commerce platforms may have to wait a little longer as the citywide lockdown in Shenzhen could hit deliveries and supply chains across sectors from retail to manufacturing and electronics, experts and industry players said. The southern port city, which is also China's tech and manufacturing hub, was placed under a seven-day lockdown from Sunday (March 13) to contain the spread of Covid-19.
---
The Fed approved a 0.25 percentage point rate hike, the first increase since December 2018.
Officials indicated an aggressive path ahead, with rate rises coming at each of the remaining six meetings in 2022.
Members also pared expectations for economic growth this year and sharply raised their outlook for inflation.
China pledged to ensure market stability, the state-run Xinhua news agency reported on Wednesday, citing a State Council committee meeting chaired by vice-premier Liu He. It also added that talks with US agencies are progressing on accounting issues involving Chinese companies listed in New York.
Markets in Hong Kong and mainland China this week suffered one of their worst beatings since the 2008 crisis after JPMorgan Chase called most Chinese internet stocks under its coverage as "uninvestable" because global funds are shunning macro and geopolitical risks.
---
Some 41 per cent of workers in Singapore would rather continue working remotely, such as at home, than receive a bigger bonus. Workers who work from home found that it saved time and money from commuting and they have more personal time and higher productivity.
---
GRAB'S share price slide since it went public on the Nasdaq has put it at risk of class action lawsuits in the United States, with a number of law firms inviting shareholders to join up and initiate investigations.
Such actions are relatively common in the US, but are not seen in Singapore for various reasons. Local investors have typically had to rely on regulators or market intermediaries – such as the Securities Investors Association (Singapore) – when in disputes with the board or management of listed companies.
---
Developers in Singapore put on sale more new private homes from existing projects last month but sold fewer units due to the typical Chinese New Year lull and the absence of major new launches.
Sentiment was also dampened by the prospect of rising interest rates, a surge in Covid-19 cases following the festivities and heightened geopolitical tensions from the Russia-Ukraine war, analysts said.
---
In 2019, STB had announced plans for the development of a 6.8ha site next to Jurong Lake to become a lifestyle and tourism hub in the 410ha Jurong Lake District – Singapore's largest business district outside the Central Business District. When fully developed, the district will provide more than 100,000 new jobs and 20,000 new homes, said STB, adding that the site will be served by four major rail lines by the early 2030s – the North-South, East-West, Jurong Region and Cross-Island lines.
Looking for a comprehensive guide to investing? Check out the FH Complete Guide to Investing, Stocks Masterclass and REITs Masterclass for Singapore investors.
2022 Stock Watch: Support the site as a Patron and get stock market updates. Like our Facebook Page and join our Telegram Channel for weekly updates!
Join Financial Horse's Investing Community!