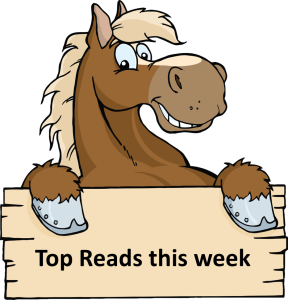 Rounding up top investing articles from around the web, including articles shared in our Facebook Group and Reddit Community: r/SingaporeInvestments.
---
Hyflux founder and former chief executive Olivia Lum Ooi Lin, former chief financial officer Cho Wee Peng and four former board members were on Thursday charged with violations of the Securities and Futures Act.
In a joint statement, the authorities said the six were charged over "Hyflux's intentional failure to disclose information relating to the Tuaspring Integrated Water and Power Project".
Lum, 61, was also charged with an offence under the Companies Act for her failure in ensuring Hyflux's compliance with accounting standards. She is out on agency bail of $100,000.
The former Hyflux independent directors charged for disclosure-related offences were: Teo Kiang Kok, Christopher Murugasu, Gay Chee Cheong and Rajsekar Kuppuswami Mitta.
---
Three out of 10 Build-To-Order (BTO) projects to be launched in the November sales exercise will come under the prime location public housing (PLH) model.
Two – Ulu Pandan Banks and Ghim Moh Natura – are in the mature estate of Queenstown. The third is Kallang Horizon in Kallang Whampoa, also a mature estate.
The sales exercise will begin on Nov 23, with the Housing Board launching over 9,500 units, National Development Minister Desmond Lee said in a Facebook post on Thursday.
Flat owners of the three PLH projects will have to pay 6 per cent of the resale price or valuation, whichever is higher, to HDB when they sell their homes on the open market for the first time under a subsidy clawback clause.
---
The families of three men killed in a fiery crash in Tanjong Pagar in 2021, are seeking to claim about $1.7 million from the estate of the last person behind the wheel.
---
 Victims of family violence will be able to receive help from social service professionals around the clock by calling the National Anti-Violence Helpline from April 2023. 
The social service professionals, who are from the Ministry of Social and Family Development (MSF), will work with the police to attend to family violence cases after office hours. They will also be empowered to issue emergency protection orders at the scene to keep victims safe.
There is already a team attending to child and elderly abuse, and it will be extended to protect abused spouses. 
---
Bankrupt cryptocurrency exchange FTX does not operate in Singapore, the Monetary Authority of Singapore (MAS) said on Monday (Nov 14).
The firm is neither licensed nor exempted from licensing here, the central bank added. 
MAS issued this statement amid reports that many Singaporeans had invested in the beleaguered cryptocurrency exchange and are now at risk of losing their money. 
Among the questions that have been raised since the FTX collapse is why MAS had not made a move to stop the company from collecting funds from Singapore-based investors, when it had done so against Binance, another cryptocurrency exchange and FTX's biggest rival. 
"Questions have been raised as to whether 'banning' Binance and placing it on the Investor Alert List (IAL) have led Singapore users to invest through FTX.com," MAS noted in its statement.
---
Temasek International, invested between US$200 million and US$300 million into cryptocurrency firm FTX before its implosion, according to people familiar with the matter.
Temasek is now preparing to write off the entire amount, one of the people said, asking not to be identified as the matter is private. Another backer, Sequoia Capital, wrote down the full value of its US$214 million bet on the exchange, while a person with knowledge of the situation said SoftBank Group is expecting a loss of around US$100 million on its investment. 
---
Singapore will host the inaugural Olympic E-sports Week in June next year, the International Olympic Committee (IOC) announced on Wednesday (Nov 16).
In partnership with the Ministry of Culture, Community and Youth, Sport Singapore and the Singapore National Olympic Committee (SNOC), the event will take place from Jun 22 to Jun 25 next year. The four-day festival will exhibit the latest technologies and include panel discussions, education sessions and show matches, said the IOC.
---
Shopee on Monday (Nov 14) started another round of layoffs, which affected some people in Singapore, in yet another round of job woes as its parent Sea Limited struggles towards profitability.
This is at least the third round of job cuts Shopee has made this year, following its most recent layoffs in September.
Unlike the previous rounds, sources told The Straits Times that the latest exercise was subdued and not many people had known about it, although there had been rumours earlier that there were plans to let people go.
---
The war in Ukraine will be the "single most important negative factor" for the world economy this year, and likely the next, IMF chief Kristalina Georgieva told CNBC on Wednesday. 
Her comments were in response to a missile that struck Polish territory late Tuesday, which killed two civilians. 
---
The CEO of Microsoft is bullish about Asia as an investment market for data centers, as Microsoft plans to build more data centers around the world.
He added that China is an important market, as Microsoft supports multinational companies that operate in China and multinational companies out of China.
India is also a "massive growth market" for Microsoft, where there is a huge demand in development of new native cloud applications in India.
---
Southeast Asian tech giant Grab reported narrower losses and said its deliveries business broke even for the first time since 2012, in the third quarter.
It posted an adjusted EBITDA loss of $161 million, a 24% improvement from a year ago.
Grab's deliveries segment reported positive adjusted EBITDA for the first time, three quarters ahead of its previous guidance.
Looking for a comprehensive guide to investing? Check out the FH Complete Guide to Investing, Stocks Masterclass and REITs Masterclass for Singapore investors.
2022 Stock Watch: Support the site as a Patron and get stock market updates. Like our Facebook Page and join our Telegram Channel for weekly updates!
Join Financial Horse's Investing Community!