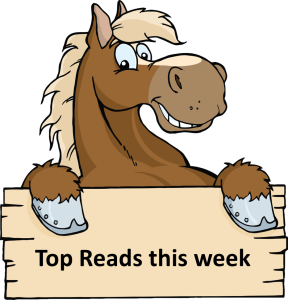 Rounding up top investing articles from around the web, including articles shared in our Facebook Group and Reddit Community: r/SingaporeInvestments.
---
7.5 per cent of the adult population had wealth of at least US$1 million (S$1.38 million) in 2021, would see the share of millionaires rise to 9.8 per cent in 2025 and then jump to 13.4 per cent in 2030.
The study looks at resident population that comprises citizens and permanent residents.
To measure the wealth of the millionaires, HSBC said it used their cash in banks and investment in securities such as stocks and bonds. It also took into account real estate holdings, which include owner-occupied properties, after deducting any outstanding mortgage amounts. 
---
In June 2019, the Anti-Scam Centre (ASC) was set up to disrupt scammers' operations and help mitigate victims' losses. 
Since then, it has received scam reports with losses amounting to more than S$822 million. Of this, it has recovered more than S$200 million to date, or about 25 per cent of the amount lost, said Law and Home Affairs Minister K Shanmugam in a written reply to a parliamentary question last month.
Last year alone, the ASC received more than 23,800 scam reports with losses amounting close to S$520 million, according to the 2021 annual crime statistics. In the same period, it recovered more than S$102 million. 
Bank accounts suspected to be involved in scam operations will be frozen by the police, and the money will be seized as proceeds of crime.
In 2021, the ASC froze more than 12,600 bank accounts. 
---
Nightclubs and bar operators said they were not the only ones to blame for Orchard Towers' seedy reputation, and expressed shock and worry about the authorities' decision not to renew their licences.
The operators were notified last month that all public entertainment licences for businesses at Orchard Towers would not be renewed. This was part of the Government's "continued efforts to manage the law and order situation and disamenities" at the building, the notice from the police said. 
---
In the ride-hailing business though, the challenge is whether Grab can weather the current grouses from passengers and remain as strong as before, or will it push commuters towards traditional transport options like taxi services or buses?
Will Grab become the next Netflix, which was once the leading disruptor in the streaming market but lost millions of customers during the last two quarters?
---
Shopee owner Sea posted a bigger second-quarter loss than expected and withdrew its 2022 e-commerce forecast, joining other online giants struggling to gauge an increasingly uncertain global economic outlook.
Sea, which counts Tencent Holdings as its biggest investor, has suffered a run of setbacks this year, including a sudden ban of its most popular mobile game in India and the subsequent closure of its e-commerce operations there. Its shares have fallen about 75 per cent since peaking in October.
The company has been trying to boost profitability as topline growth plateaus. Second-quarter sales rose 29 per cent to US$2.9 billion, the slowest growth in almost five years.
---
"Everybody pays some form of taxes but certainly the ones with greater means — the rich and the higher-income — will have to pay more," Wong said in an interview with Bloomberg.
Inflation is expected to peak by the end of the year before easing, Wong said in the interview, adding that the government will provide more assistance should prices rise further. 
Singapore's prices rose 6.7% in June, its quickest pace since mid-2008. Wong further expects inflation to settle at a higher rate "especially considering the geopolitical environment, supply issues, and spending on the green economy transition," he added.
---
Bubble tea lovers in Southeast Asia spend US$3.66 billion a year on the beverage and similar "new tea" drinks, with Singapore having the highest spending power despite its smallest population among the region's six key markets.
Jointly conducted by venture outfit Momentum Works and digital payments solution firm qlub, the report also found that the average price of bubble tea in Singapore is double that of other countries in the region.
The largest market in the region is Indonesia, with an estimated US$1.6 billion annual turnover. Thailand came in second, with US$749 million through more than 31,000 bubble tea stores and other retail channels. Vietnam is ranked third with US$362 million, with Singapore fourth at US$342 million.
---
Deliveroo, foodpanda and Grab have banded together to launch their own industry association, as the debate over platform worker welfare heats up. Aside from industry practices, the association said it will provide upskilling opportunities and strengthen existing health and safety standards for the 3 platforms' delivery partners and merchants.
---
The company is aiming to avoid a forced liquidation of its assets, which would require it to sell users' cryptocurrencies at depressed prices, it said in an announcement on Tuesday (Aug 16).
Hodlnaut halted user withdrawals, token swaps and deposits on Aug 8. It said it has informed the Monetary Authority of Singapore (MAS) that it intends to withdraw its application for a Major Payment Institution licence that allows companies to offer crypto services.
---
Policymakers are trying to tread a narrow path and avoid pushing the world's largest economy into recession, and many officials at the meeting cautioned that there is a "risk" the Fed could go too far.
Since the last Fed meeting, financial markets have been cheered by hopes that a slowing economy will allow the central bank to dial back or even halt the rate hikes, especially after comments from Fed chairman Jerome Powell, who signalled that the rapid increases eventually would give way to more normal steps.
But Fed officials have tried to dispel some of that excess optimism, stressing in recent speeches that the central bank is committed to pursuing its battle on inflation – a message echoed in the minutes.
---
Judge Lim found that employees had misled the customers into signing up for fungal treatment packages by telling them that they had fungus on their toenails.
The CCCS had submitted affidavits from two customers – one from the Bukit Panjang Plaza outlet who paid $1,677.76 and one from the East Point Mall outlet who bought a package for $11,401.92.
---
Tencent posted its first ever quarterly year-on-year revenue decline as stricter regulations around gaming in China and a resurgence of Covid-19 in the world's second-largest economy hit the technology giant.
Tencent posted revenue of 134.03 billion Chinese yuan ($19.78 billion) in the second quarter vs. 134.6 billion yuan expected, a decline of 3% year-on-year.
Looking for a comprehensive guide to investing? Check out the FH Complete Guide to Investing, Stocks Masterclass and REITs Masterclass for Singapore investors.
2022 Stock Watch: Support the site as a Patron and get stock market updates. Like our Facebook Page and join our Telegram Channel for weekly updates!
Join Financial Horse's Investing Community!