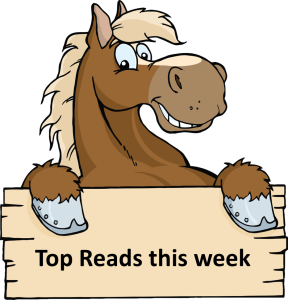 Rounding up top investing articles from around the web, including articles shared in our Facebook Group and Reddit Community: r/SingaporeInvestments.
---
The police have warned of scam advertisements on Google search where fake bank hotlines appear when users search for banks' contact numbers.
In such cases, the victims wanted to seek advice from the banks and searched for the banks' contact numbers. They would then come across the scam advertisement's fake contact numbers, which appeared as the first few search results on Google search. The victims would call the fake number and speak to a scammer impersonating as bank staff.
---
Nearly 470 OCBC customers lost at least $8.5 million last December to the phishing scams. Some victims have lost life savings built up over the years for their families. The victims received unsolicited SMS messages purporting to be from the bank, claiming there were issues with their banking accounts and they had to click on a link given in the message to resolve the issue. The link led to fake bank websites and victims were asked to key in their Internet banking account login details.
---
"MAS strongly encourages the development of blockchain technology and innovative application of crypto tokens in value-adding use cases," Loo Siew Yee, MAS Assistant Managing Director (Policy, Payments and Financial Crime), said in a statement.
"But the trading of cryptocurrencies is highly risky and not suitable for the general public. DPT service providers should therefore not portray the trading of DPTs in a manner that trivialises the high risks of trading in DPTs, nor engage in marketing activities that target the general public."
---
The firm behind Bitcoin Exchange crypto automated teller machines (ATMs) has acted swiftly by removing two of them from public spaces on Tuesday afternoon (Jan 18), a day after the Monetary Authority of Singapore's (MAS) new guidelines were issued to rein in crypto service providers. The guidelines, which took immediate effect on Monday, prohibit digital payment token (DPT) service providers from offering public access to crypto ATMs to facilitate the trading of DPT, better known as cryptocurrencies.
---
The category for cars above 1,600cc and 130hp saw the biggest hike. At $82,001, it represented a 5.5 per cent increase over the $77,700 from the last bidding exercise on Jan 5.
The next biggest mover was the category for motorcycles. From $9,689 before, it rose by 3.2 per cent to hit $10,000. 
---
---
The exasperation and angst of some residents came after the government on Tuesday (Jan 18) announced that it would put down about 2,000 hamsters from the Netherlands, as well as a number of other furry animals such as rabbits and chinchillas.
The authorities made the firm decision in the hope of cutting off Covid-19 transmission from Little Boss, a Causeway Bay pet shop where at least three people have tested positive, leading to fears of greater spread of the virus.
---
China's central bank cut the one-year loan prime rate by 10 basis points from 3.8% to 3.7%.
The five-year loan prime rate was reduced by 5 basis points from 4.65% to 4.6% — the first cut since April 2020, at the height of the coronavirus pandemic in the country.
---
The Cyberspace Administration of China notified some of the country's biggest internet companies of new rules that will require them to seek approval for investment deals, The Wall Street Journal reported on Wednesday, citing people familiar with the matter.
The internet regulator, on its official WeChat account, said the draft rules circulating on social media weren't issued by the agency, the Journal reported.The back and forth came as TikTok owner ByteDance on Wednesday said it was reducing its investment team and eliminating a group that focused on financial returns as part of a restructuring, according to a report by Reuters.
---
May 2019 was the last time that German 10-year yields were above zero.
The ECB is currently behind on its normalization path, compared to the Federal Reserve and the Bank of England.
But surging inflation and wider moves in the global bond market have now helped to push yields above zero.
---
Inflation hit an annual 5.4%, its highest since March 1992 and up from 5.1% in November, itself a decade high. Economists polled by Reuters had expected an increase of 5.2%.
Markets will be closely watching the Bank of England's next meeting on Feb. 3, with policymakers mulling another interest rate increase following the 15 basis point hike to 0.25% in December.
---
A group of more than 100 billionaires and millionaires has issued a plea to political and business leaders convening virtually for the World Economic Forum: Make us pay more tax.
The group calling itself the Patriotic Millionaires said that the ultra-wealthy were not currently being forced to pay their share of the global economic recovery from the pandemic. 
Reuters reported last year on the staggering rise in billionaires' wealth in 2020, as the world went into lockdown and the global economy faced its worst recession since World War Two, prompting the millionaires' group to call for higher taxes.
---
Even though I think the things I've been working on are by far the most interesting part of my year, I know a lot of people are curious about a subject closer to home: my divorce. Melinda and I continue to run our foundation together and have found a good new working rhythm, but I can't deny that it's been a year of great personal sadness for me. Adapting to change is never easy, no matter what it is. I've been impressed by how resilient my loved ones—especially my kids—have been in this challenging time.
2021 has been a year of big transitions for me, but it hasn't changed why I love the work I do.
As it comes to a close, I wanted to sit down and write about four things that are top of mind heading into 2022: the latest progress toward ending the COVID-19 pandemic, why decreased trust in institutions might be the biggest obstacle standing in our way, what the climate conversation can teach us about making progress, and how the rapid digitization brought on by the pandemic will shape our future.
Looking for a comprehensive guide to investing? Check out the FH Complete Guide to Investing, Stocks Masterclass and REITs Masterclass for Singapore investors.
2022 Stock Watch: Support the site as a Patron and get stock market updates. Like our Facebook Page and join our Telegram Channel for weekly updates!
Join Financial Horse's Investing Community!