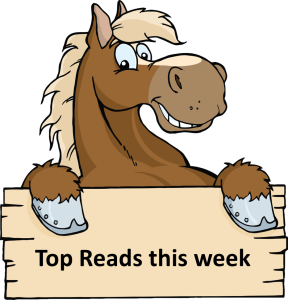 Rounding up top investing articles from around the web, including articles shared in our Facebook Group and Reddit Community: r/SingaporeInvestments.
---
ritish Prime Minister Liz Truss has resigned, just six weeks into the job, after she lost a second top minister and open arguments and jostling among her lawmakers in Parliament highlighted a breakdown of party unity and discipline.
She is now the shortest-serving prime minister in British history.
In just six weeks as Prime Minister, Ms Truss has been forced to abandon almost all her policy programme after it triggered a bond market rout and a collapse of her approval ratings and those of her Conservative Party.
Since last Friday, she has lost two of the four most senior ministers in government, sat expressionless in Parliament as her new finance minister ripped up her economic plans, and faced howls of laughter as she tried to defend her record.
---
 A new inter-agency task force has formed to help businesses, and research and educational institutions in Singapore, which may be suppliers to critical information infrastructure operators, tackle the growing scourge of ransomware.
Announcing this on Wednesday at the 7th annual Singapore International Cyber Week, Senior Minister Teo Chee Hean said ransomware is a threat common to all, and organisations with poor cyber-security practices are particularly vulnerable.
---
Aviation authorities here will work more closely with their European counterparts to make widespread unmanned drone use and flying taxis a reality.
This comes after Civil Aviation Authority of Singapore (CAAS) on Tuesday signed an agreement with European Union Aviation Safety Agency (EASA) to collaborate on areas such as personnel training and safety regulations.
---
Hong Kong Chief Executive John Lee on Wednesday announced a slew of measures to attract global talent and businesses in a wide-ranging speech setting out his administration's priorities for the next year.
This includes a specialised office to attract "strategic enterprises", with dedicated offices around the world to attract businesses to set up shop in Hong Kong as well as recruit talent, including special visa schemes allowing for such individuals to easily enter the city.
Mr Lee also set aside HK$30 billion (S$5.43 billion) for a "co-investment fund" in a bid to attract firms to the Asian financial hub.
---
Mr Lee noted that some private property downgraders may be seniors aged 55 and above, who are looking to move to a smaller HDB resale flat as part of their retirement plan.
This group is exempted from the 15-month wait-out period if they buy a four-room or smaller resale flat. They make up about three in 10 of the private property owners who bought HDB resale flats in the past three years, he said, adding that fewer than one in five of them paid cash over valuation when buying an HDB resale flat.
---
A code of conduct outlining best practices for "buy now, pay later" (BNPL) providers was introduced on Thursday following seven months of discussions among industry players and will take effect on Nov 1 .
The code was initiated following concerns that the emerging payment option was luring people into debt, given that BNPL allows consumers to defer payment on goods or services without having to pay interest.
---
The Japanese yen weakened past 150 against the U.S. dollar, a key psychological level, reaching levels not seen since August 1990.
The Bank of Japan's two-day meeting is slated for next week. Policymakers have ruled out a rate hike in order to defend against further weakening of the currency.
On Thursday, Reuters reported Japanese Finance Minister Shunichi Suzuki said the government will take "appropriate steps against excess volatility."
---
---
Tesla reported $1.05 in adjusted EPS, ahead of expectations of 99 cents, on revenues of $21.45 billion, lighter than the $21.96 billion expected.
Net income (GAAP) reached $3.33 billion, more than double from a year ago, while automotive revenue rose 55% from the previous year's quarter.
The company warned about a bottleneck in transportation capacity for delivering new cars in the final weeks of the quarter, and said it was "transitioning to a smoother delivery pace."
---
Investing in China's technology giants may seem like a risky move to some investors, but one analyst says valuations are "extremely cheap" and China tech buys are an obvious choice now.
Tencent and Alibaba are "extremely strong companies," according to Anand Batepati, portfolio manager at GFM Focus Investing.
But Gil Luria, technology strategist at D.A. Davidson, said investors should avoid Chinese big tech stocks because their overseas expansion could be affected as the country is headed toward an "isolationist path."
---
"I feel the heavy burden of responsibility over this incident and will step down from my position as CEO and lead the emergency disaster task force overseeing the aftermath of the incident," co-CEO Namkoong Whon said at a press conference.
His resignation comes after a fire at a data center led to a mass outage over the weekend and disrupted services for its messenger's 53 million users worldwide.
"We will do our best to restore our users' faith in Kakao and make sure incidents like these never happen again," he said, according to a CNBC translation.
---
Netflix beat third-quarter expectations on the top and bottom lines Tuesday.
The company said it added 2.41 million net subscribers during the quarter, higher than the 1 million it had forecast.
Netflix will begin to crack down on password sharing next year.
Looking for a comprehensive guide to investing? Check out the FH Complete Guide to Investing, Stocks Masterclass and REITs Masterclass for Singapore investors.
2022 Stock Watch: Support the site as a Patron and get stock market updates. Like our Facebook Page and join our Telegram Channel for weekly updates!
Join Financial Horse's Investing Community!