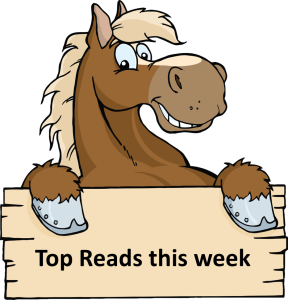 Rounding up top investing articles from around the web, including articles shared in our Facebook Group and Reddit Community: r/SingaporeInvestments.
---
City state has already dropped most restrictions for inoculated travellers, and people can now arrive at Changi airport without quarantine or test on arrival
Elsewhere, study shows 99 per cent on Indonesia's most populous island of Java have Covid antibodies, owing to a combination of prior infection and vaccination
---
French pharmaceutical giant Sanofi broke ground on Wednesday (April 20) on its state-of-the-art vaccine facility in Singapore, which will allow it to quickly pivot to making new vaccines that might be needed to combat future pandemics. Sanofi is investing €900 million (S$1.3 billion) over five years to create two such facilities globally – one in France and the $638 million production site in Tuas here.
---
"I think the official numbers actually understate the true magnitude of inflation. And inflation appears to be likely to continue for at least the remainder of this year," said the Tesla CEO on the company's Q1 2022 earnings call Tuesday.
Musk noted some suppliers are requesting 20% to 30% cost increases for parts from 2021 to 2022, well above the 8.5% inflation rate reported by Labor Department data on Tuesday.
But Musk said he doesn't think Tesla will raise car prices again soon. "Current prices are for a vehicle delivered in the future like six to 12 months from now so this is our best guess."
---
G20 finance ministers have agreed on the need to coordinate fiscal and monetary policies to "ensure global economic stability" as countries head into a "perfect storm of multiple crises", said Singapore Finance Minister Lawrence Wong on Thursday (Apr 21).
Within two months of her first phone call with the scammers, $1 million had been drained from her Central Provident Fund (CPF) account and sent to multiple bank accounts both in Singapore and abroad.
In a conference call with the media facilitated by the Singapore Police Force on Friday (April 22), the retiree said the person who spoke to her claimed to be from the authorities in China and informed her that her name had come up in a money laundering case there. He also warned her not to involve her family members to protect them.
---
Before the pandemic began, Singapore-born Low Tuck Kwong tried – and failed – to sell a stake in his Indonesian mining company. Unable to find the right buyer, he decided to double down, adding shares instead of paring them. The bet paid off: Bayan Resources' stock has more than doubled since, making Mr Low, 74, one of the wealthiest people in the industry, according to the Bloomberg Billionaires Index. His stake, now at 61 per cent, is worth US$6.1 billion (S$8.3 billion).
Coal producers have been on a tear recently, an unexpected development for the industry most responsible for carbon emissions. At last year's COP26 climate summit in Glasgow, more than 40 countries pledged to shift away from the fuel. Indonesia, its largest exporter, has boosted regulation to safeguard natural resources. Yet burning coal is still common, generating about 35 per cent of the world's electricity and twice as much in Indonesia. 
---
Proposals to construct solar and battery storage facilities in Indonesia's Riau Islands, connected to Singapore via undersea cable, have been submitted
Singapore generates about 95 per cent of its electricity from imported gas; aims to import enough clean energy to meet 30 per cent of its needs by 2035
---
A 20-year-old man linked to the OCBC phishing scams late last year on Wednesday (Apr 20) admitted to offences that include money laundering. A total of S$13.7 million was lost in the spate of phishing scams that affected 790 customers, according to OCBC Bank in an update in January. 
Leong and the co-accused worked together to provide money laundering services to various unknown individuals believed to be linked to overseas syndicates, said the prosecution. They did this by finding and providing control of bank accounts to the syndicates. They provided at least 16 bank accounts to the syndicates in Telegram chat groups between last December and this February, with Leong personally providing 12 of the accounts.
---
A Singaporean man allegedly used a toy pistol to rob a bank in Hong Kong, getting away with about HK$14,000 (S$2,400) in cash.
The 73-year-old was arrested about seven hours later, after reportedly fleeing on a public bus.
---
Seven existing buildings across Tampines town centre will be retrofitted to plug into a distributed district cooling network (DDC), said SP Group and Temasek in a joint news release. The DDC will be completed and operational in the first half of 2025. These buildings are Century Square, CPF Tampines Building, Income At Tampines Junction, OCBC Tampines Centre 2, Our Tampines Hub, Tampines Mall and Tampines One.
---
Ant Group—backed by Chinese e-commerce giant Alibaba—has agreed to acquire a majority stake in Singapore-based fintech company 2C2P as the operator of e-wallet Alipay expands further into Southeast Asia. Founded in 2003, 2C2P provides global payment services to businesses across sectors such as e-commerce, financial services and travel. The company was last valued at $214.7 million in April 2020 when it raised about $32 million in a funding round, according to VentureCap Insights. Among its investors are Arbor Ventures, Cento Ventures and the International Finance Corp.
Looking for a comprehensive guide to investing? Check out the FH Complete Guide to Investing, Stocks Masterclass and REITs Masterclass for Singapore investors.
2022 Stock Watch: Support the site as a Patron and get stock market updates. Like our Facebook Page and join our Telegram Channel for weekly updates!
Join Financial Horse's Investing Community!