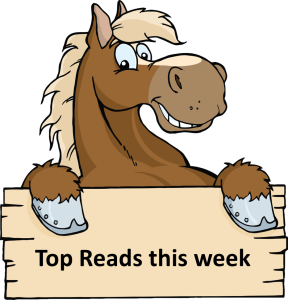 Rounding up top investing articles from around the web, including articles shared in our Facebook Group and Reddit Community: r/SingaporeInvestments.
---
Singapore will freeze all new ticket sales for vaccinated travel lane (VTL) flights and buses between Dec 23 and Jan 20 next year amid a "rapid spread" of Omicron cases in many countries, said the Ministry of Health (MOH) on Wednesday (Dec 22).
---
While floods have ravaged Malaysia, major retailers and industry players in Singapore said the overall supply of fish and vegetables here remains stable. Price increases of vegetables, however, were uneven. The Straits Times visited four wet markets on Wednesday (Dec 22) and found that not all types of vegetables increased in price, and not all stalls raised prices. For fish, industry players whom ST spoke to said they have observed price increases of between 20 per cent and 30 per cent.
---
The Singapore Government will contribute US$60,000 (S$82,000) as seed money to support the Singapore Red Cross' public fundraising to aid disaster relief and recovery efforts in Malaysia and the Philippines, the Ministry of Foreign Affairs (MFA) said in a press statement on Wednesday (Dec 22).
---
nvestment banking activities in Singapore have risen US$1 billion (S$1.36 billion) in fees so far this year, a 34.4 per cent increase from 2020 as mergers and acquisitions (M&A) activity hit a record high.
---
Kuala Lumpur-based multi-utility group YTL Power International has acquired Singapore start-up Dodid, marking its first foray into the data centre industry outside Malaysia. YTL Power International acquired Dodid – which owns a 12.5MW, Tier 3 data centre in Tagore Lane.
---
Xi'an, a city of 13 million people in central China, entered lockdown on Thursday as authorities rushed to control a flare-up of more than 140 cases in less than two weeks.
The city is also dealing with an undisclosed number of hemorrhagic fever cases — a high mortality disease transmitted by rodents.
Meanwhile, a broader Covid outbreak in southeastern China began to subside this week.
---
A record of 39 million options contracts have traded daily on average this year, rising 35% from 2020. Retail investors now account for more than 25% of this trading activity.
However, the majority of these small-time traders are buying the most basic call and put options, which have a much lower probability of profit compared with advanced strategies like options spreads.
"Everybody in the business knows that if you're only buying out-the-money calls, then you're likely going to lose money over time," said John Foley, CEO of Options AI.
---
Local badminton player Loh Kean Yew made history on Sunday (Dec 19) by becoming the first Singaporean to win a BWF World Championships title.
---
Bitcoin has risen nearly 70% since the start of 2021, driving the entire crypto market to a combined $2 trillion in value.
But heightened regulatory scrutiny and intense price fluctuations have dampened bitcoin's prospects lately.
Some experts believe bitcoin is due for a sharp decline in the coming months.
---
Chinese artificial intelligence giant SenseTime is pushing ahead with its initial public offering in Hong Kong despite being placed on a U.S. investment blacklist just one week ago, and the company is keeping its price range unchanged. SenseTime is still seeking to sell 1.5 billion shares at a range of HK$3.85 to HK$3.99 apiece, the company said in a filing to the Hong Kong Stock Exchange. SenseTime, which is based in both Shanghai and Hong Kong, has updated its list of cornerstone investors that now includes state-owned Shanghai Xuhui Capital, Taizhou Culture & Tourism and HKSTP Venture Fund.
---
Adrian Cheng, CEO of Hong Kong real estate giant New World Development, is venturing into the metaverse with the development of virtual land on blockchain gaming platform the Sandbox. The Sandbox is a subsidiary of Hong Kong-headquartered blockchain gaming unicorn Animoca Brands. The game allows players to build a virtual world and monetize in-game items, which can include digital plots of land they bought or wearables they made for their avatars. The items can be traded on the Sandbox's marketplace as non-fungible tokens (NFTs).
Looking for a comprehensive guide to investing? Check out the FH Complete Guide to Investing, Stocks Masterclass and REITs Masterclass for Singapore investors. Christmas Promo ending soon!
2022 Stock Watch: Support the site as a Patron and get stock market updates. Like our Facebook Page and join our Telegram Channel for weekly updates!
Join Financial Horse's Investing Community!