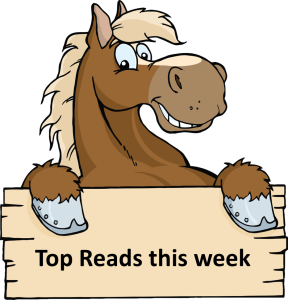 Rounding up top investing articles from around the web, including articles shared on Twitter.
---
US President Joe Biden on Tuesday said Ukraine would "never be a victory for Russia" as he delivered a speech in Poland ahead of the first anniversary of Moscow's invasion.
"A dictator bent on rebuilding an empire will never be able to ease the people's love of liberty, brutality will never grind down the will of the free," he said, in Warsaw.
"Ukraine will never be a victory for Russia – never," Mr Biden told the crowd of several thousand people gathered outside the Royal Castle.
---
A company which makes synthetic diamonds in Singapore has won a patent case against a member of the international De Beers Group, ending a seven-year court battle over the methods used in growing the gemstones.
Britain-based Element Six Technologies had sued Singapore firm IIa Technologies in 2016, alleging that the latter had infringed two of its patents registered in Singapore.
Last Friday, in a landmark decision which addressed novel points of patent law, the Court of Appeal ordered the second patent to be revoked as it was not sufficiently clear and complete.
The revocation of the patents means that Element Six, which describes itself as a global leader in the design, development and production of "synthetic diamond supermaterials", cannot stop others from using the process.
---
She fell in love with a member of a Nigerian criminal group carrying out love scams from Malaysia and even had a child with him.
Leveraging this relationship, Awolola Oladayo Opeyemi convinced Suhaili Suparjo to act as a money mule, to receive cash in person and through her bank accounts.
The Singaporean would travel to Malaysia to hand him the cash.
On Tuesday, Suhaili, 33, was sentenced to 15 months' jail after she pleaded guilty to two counts of helping another person retain the benefits of criminal conduct involving more than $356,000.
---
The 90m super yacht Dar, linked to Russian billionaire Ziyad al Manasir, is currently moored in Singapore's Marina at Keppel Bay.
The vessel arrived in Singapore on Feb 18 after sailing four weeks from Genoa, Italy, according to shipping data analysed by Bloomberg.
Over eight years, the sole proprietor of a fish wholesale company gave at least $43,500 in bribes to a senior team leader at supermarket chain FairPrice.
Heah Han Huat, who ran Ocean Trust Trading, handed the cash to Lim Kian Kok, 48, from July 2013 to September 2020 to induce him to buy more fish from Heah's company.
---
Amazon employees continued to sound off Tuesday night over the company's recently announced return-to-office mandate.
A group of staffers spammed an internal website with comments expressing their anger over the policy.
An internal Slack channel showed concerns about parenting, caregiving and commuting.
---
Walmart CEO Doug McMillon wants to help bring inflationary prices down by keeping his company's own private brands priced low, telling CNBC's Jim Cramer Tuesday that the company is "not participating in a recession if there is one."
"I think we have historically shown that we can bring prices down," said McMillon in a "Mad Money" interview.
McMillon said he would prefer that Walmart's brand partners and suppliers "step forward" on their own to lower prices, but regardless he wants "to play a role in helping get prices down."
The retail giant reported healthy holiday-quarter earnings on Tuesday as it capitalized on inflation-weary consumers looking for cheaper alternatives and discounts. The company reported record annual revenue of $611 billion.
McMillon told Cramer he was confident that Walmart's lower-priced products could push other brands to bring down their own prices, even as Walmart and its peers face rising costs.
---
Microsoft and Nvidia signed a decade-long deal to bring Xbox PC games to Nvidia's GeForce Now game-streaming service.
Nvidia had previously been against Microsoft's planned $69 billion Activision Blizzard acquisition.
On Tuesday, Microsoft President Brad Smith met with European Union officials in a last-ditch effort to stop regulators from blocking the takeover.
---
Northvolt said in October it might prioritize expansion in the U.S. over Europe, despite having put forward a plan in May to open a new plant in Germany.
Northvolt's batteries are mostly used in electric cars.
Some of its most important clients include Volkswagen, BMW and Scania.
Looking for a comprehensive guide to investing? Check out the FH Complete Guide to Investing, Stocks Masterclass and REITs Masterclass for Singapore investors.
2023 Stock Watch: Support the site as a Patron and get stock market updates. Like our Facebook Page and join our Telegram Channel for weekly updates!
Join Financial Horse's Investing Community!