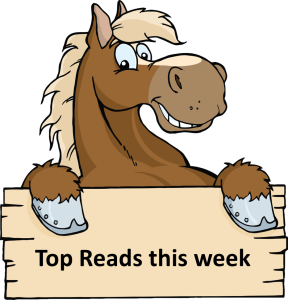 Rounding up top investing articles from around the web, including articles shared in our Facebook Group and Reddit Community: r/SingaporeInvestments.
---
Malaysia's new Prime Minister Anwar Ibrahim has his political and economic priorities cut out for him after taking the helm of the country on Thursday following divisive polls.
At his maiden press conference, he said he will defend the rights of the Malay-Muslim majority, Islam as the official religion of Malaysia and the position of the Malay rulers, while emphasising that the rights of all Malaysians will be similarly protected vigorously.
Malaysia's former prime minister Mahathir Mohamad announced on Wednesday he will turn to writing about his country's history after his defeat in last Saturday's general election.
In his first comments following his big electoral loss, he said he was saddened by the outcome at the polls, but accepts the people's choice.
The 97-year-old also expressed hope that whoever forms the next government will be able to resolve the country's problems, he said in a Facebook post.
---
The units are spread across 10 housing projects in five estates. Three of these – two in Queenstown and one in Kallang/Whampoa – fall under the prime location public housing (PLH) model, which comes with a 6 per cent subsidy clawback upon their sale.
---
South Korean President Yoon Suk-yeol said on Wednesday (Nov 23) the government would aid companies with the promotion of exports to key regions like Southeast Asia to counter slowing economic growth. South Korea's economy is facing strengthening headwinds as global demand cools and spending at home fades.
---
Singapore's core inflation eased slightly to 5.1 per cent in October, driven by smaller increases in electricity and gas prices, retail, as well as other goods and service, official data showed on Wednesday (Nov 23).
This is lower than the 5.3 per cent reported in September. It is the first time core inflation has eased since February.
Core inflation excludes accommodation and private transport costs. 
"Core Inflation is projected to stay elevated in the next few quarters before slowing more discernibly in H2 2023 as the current tightness in the domestic labour market eases and global inflation moderates," said the Monetary Authority of Singapore (MAS) and the Ministry of Trade and Industry (MTI). 
For 2022 as a whole, overall inflation is expected to average about 6 per cent and core inflation about 4 per cent. 
---
A total of 37,095 Primary 6 students sat for the PSLE this year, with 98.4 per cent eligible to enter secondary school, said the Ministry of Education (MOE) and the Singapore Examinations and Assessment Board (SEAB) in a joint press release on Wednesday.
Students eligible for the Express course made up 68.4 per cent of the cohort, with 18.7 per cent for the Normal (Academic) course and 11.3 per cent for the Normal (Technical) course. 
---
Disney's board reached out to Bob Iger on Friday about coming back as CEO.
Senior Disney leadership, including CFO Christine McCarthy, had concerns with Chapek's management of the company.
Chapek and his inner circle were caught off guard by the news, which broke Sunday night.
---
Goldman Sachs lowered its oil price forecast by $10 to $100 per barrel for the fourth quarter of 2022, citing rising Covid concerns in China and lack of clarity over the Group of Seven nations' plan to cap Russian oil prices.
China recorded recorded three Covid deaths over the weekend, the country's first deaths from the virus since May this year.
Goldman added that the possibility of more lockdowns in the world's top importer of oil will dent demand from it even further.
---
Coinbase has lost over a quarter of its value in the past four trading sessions as investors fear more fallout from FTX's collapse.
Coinbase CEO Brian Armstrong said his company does not have "any material exposure to FTX," but he has "sympathy for everyone involved."
Mizuho analysts wrote in a note on Friday that daily volumes in the industry are trending 30% to 40% below the average for the year.
---
Binance said it will devote $1 billion in initial commitments to the recovery fund.
It may increase that amount to $2 billion at a point in time in the future "if the need arises," the company added.
Since FTX's rapid winddown, investors have worried about a crypto contagion affecting every corner of the industry.
---
Poh Yuan Nie, who was principal of the now-defunct Zeus Education Centre, was paid $8,000 per student to tutor them so that they would pass the exams and enter local polytechnics.
A few hours before each exam, the tutors – Fiona Poh, Tan Jia Yan and Feng Riwen – helped to tape communication devices on the students, who are Chinese nationals.
Tan also sat the exams as a private candidate, and with her mobile phone taped to her chest, provided a live stream of the question papers to her accomplices. The accomplices then worked on the questions and whispered the answers to the students through their skin-coloured earphones.
Tan was sentenced to three years' jail, while Feng was sentenced to two years and four months' jail.
---
Black Friday may offer an opportunity to bag a bargain, but many shoppers will be expecting steeper discounts this year.
U.S. consumers are alone in planning to increase their spend this year, while European shoppers expect to cut back by as much as 18%, according to research.
The findings come as the global economic outlook darkens, particularly in the U.K., which is already in recession, and Europe more broadly.
---
China is leading the way when it comes to lithium — and the rest of the world has not been quick enough to respond to its dominance, according to the CEO of American Lithium
Speaking to CNBC's "Squawk Box Europe" Monday, Simon Clarke discussed how China had secured its position of strength within the industry.
"I just think the Chinese have — I mean you have to take your hat off, they've played a great game," he said.
"For decades, they've been locking up some of the best assets across the world and quietly going about their business and developing knowledge on building lithium-ion technology, soup to nuts," he added. "And we've been very slow to react to that."
---
HP's cost-cutting gesture comes three years after it reduced headcount by up to 9,000.
The company reported weakness in commercial and consumer PC sales during the quarter that ended Oct. 31.
HP also issued light earnings guidance for the new 2023 fiscal year.
---
Elon Musk reinstated the account of former President Donald Trump over the weekend based on an informal poll he ran on Twitter.
On Tuesday, Musk said "a large coalition" of activist groups "broke a deal" with him, implying they'd promised not to encourage advertiser boycotts.
NAACP CEO Derrick Johnson said the civil rights group "would never make such a deal."
Looking for a comprehensive guide to investing? Check out the FH Complete Guide to Investing, Stocks Masterclass and REITs Masterclass for Singapore investors.
2022 Stock Watch: Support the site as a Patron and get stock market updates. Like our Facebook Page and join our Telegram Channel for weekly updates!
Join Financial Horse's Investing Community!