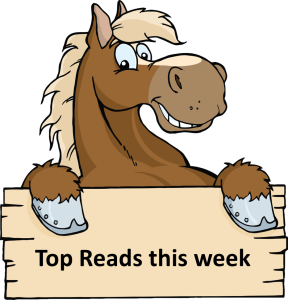 Rounding up top investing articles from around the web, including articles shared in our Facebook Group and Reddit Community: r/SingaporeInvestments.
---
Masks will not be required in most indoor settings from Monday (Aug 29), as Singapore takes a significant step towards living with Covid-19.
Deputy Prime Minister Lawrence Wong on Wednesday said masks will be mandatory only in two settings, the first being healthcare facilities, residential care homes and ambulances, as well as indoor premises within hospitals and polyclinics.
They will also be required on public transport – the MRT, LRT, public buses and indoor facilities such as the boarding areas at bus interchanges and MRT platforms.
Mask-wearing in the airport and on private transport modes such as school buses, private bus services and taxis will be optional.
The further easing of Covid-19 rules comes as the population has become more resilient against the virus, due to high vaccination rates and more people getting infected, said the Ministry of Health.
---
ormer Malaysia prime minister Datuk Seri Najib Razak, whose appeal against a prison sentence was dismissed on Tuesday (Aug 23), penned a farewell note to his family saying he chose public service 46 years ago which took time away from them.
"My years have gone by, dedicated to people, public service, politics, a sacrifice I chose and I made, a journey which was joyous but unfortunately I overlooked and could not always be there for you," Najib wrote in a Facebook post accompanied by a picture of him with his grandson. "All these challenges which bore fruit brought a smile to my face, while some did not, but it was all a big sacrifice with years and time passing by. "I had to be on the move at all times with my years dedicated to people, public service, politics, and I couldn't be with you always." 
He said he held steadfast to the teachings of Islam and the journey was destined by God while he "waited for justice" in the court of end times. "Hopefully God protects and blesses our family with health, longevity, and eternal peace," added Najib.
---
From Changi Airport Terminal 5 to Tuas Port, Singapore is pushing on with key infrastructure projects, as the Republic emerges from the Covid-19 pandemic.
In his National Day Rally speech on Sunday (Aug 21), PM Lee Hsien Loong said this will send a clear signal to the world that Singapore is charging ahead.
He also spoke about the new town that will be built in Paya Lebar after Paya Lebar Air Base is relocated to Changi in the 2030s.
---
Singapore's core inflation rose further to 4.8 per cent in July, driven mainly by stronger increases in the prices of food, electricity and gas, official data on Tuesday (Aug 23) showed. 
This is higher than the figure of 4.4 per cent in June and surpassed a Reuters forecast of a 4.7 per cent increase.
The last time Singapore reported higher year-on-year growth was in November 2008, when core inflation was 5.5 per cent.
Core inflation excludes accommodation and private transport costs.
The headline consumer price index, or overall inflation, rose to 7 per cent year-on-year in July, surpassing the 6.7 per cent reported in June. 
"Apart from higher core inflation, both private transport and accommodation inflation also increased in July," said the Monetary Authority of Singapore (MAS) and the Ministry of Trade and Industry (MTI) in a joint media release.
---
Following Nio Inc.'s technical listing in May, investors can expect others will follow suit, Chief Executive Officer Loh Boon Chye said in an interview. If market conditions are supportive for the rest of the exchange's fiscal year through June, "there would be fund-raising, but if they are not as conducive, it will be a technical secondary listing," he added.
There are at least 11 China-domiciled firms that have listings in both the US and Singapore, data compiled by Bloomberg show. Singapore hasn't had an IPO in three months, with the haul of about $385 million so far this year 59% higher than during the same period in 2021, according to the data.
Pol de Win, SGX's head of global sales and origination, previously said that the exchange was in talks with companies in China and Southeast Asia operating in areas such as financial tech and consumer tech that it would like to attract.
On potential homecoming listings by Grab Holdings Ltd. and Sea Ltd., Loh said "there are other companies listed in the US that we want to talk to."
---
Malaysian Prime Minister Ismail Sabri Yaakob is eager to speed up the process to revive the high-speed rail (HSR) project to link Singapore and Kuala Lumpur, after the mega project was terminated by Malaysia last year and a compensation of S$102.8 million was paid to Singapore.
He was quoted in a report in Bernama as saying that there are ongoing discussions being carried out by the transport ministers of both countries to restart the project, as there will be changes to the terms and conditions.
"If possible, we want it to speed up because Malaysia also has plans to establish a high-speed rail between Kuala Lumpur and Bangkok," he said, adding that the Singapore-KL HSR could connect all the way to the Thai capital – if all 3 countries can reach an agreement.
---
"The era of cheap money, cheap labor and cheap energy is over," said Ravi Menon, managing director of the Monetary Authority of Singapore, in a speech at the Institute of Policy Studies on Tuesday. "Interest rates are not going back to the zero lower bound that we have seen in the last two decades."
Surging inflation has prompted aggressive increases in rates by central banks including the Federal Reserve and Bank of England. The MAS has tightened monetary policy three times in the last year, including two off-cycle moves. Core inflation hit a near 14-year high last month in the city-state and the financial hub is also experiencing its worst labor shortage in over two decades.
Menon said that costs of borrowing will be higher and "more reflective of time horizons and risk premiums." A shrinking labor force, the extension of progressive wages to more sectors of the economy and an increase in the minimum salary to relocate foreigners to the island meant that Singapore can no longer rely on cheap labor, he added.
---
Singapore office rents are set to hit pre-pandemic levels for the first time since the start of the Covid-19 crisis, as Chinese companies lead a rush to expand operations in the city-state. The return of workers to the office this year, coupled with lockdowns in China and restrictions in Hong Kong that have forced foreign companies to consider alternative locations, pushed rents for prime office space in the city centre to S$10.74 (US$7.71) per square foot in the second quarter, according to real estate group JLL. Rents rose 2.7 per cent compared with the previous quarter, meaning landlords in the Asian financial hub have enjoyed five consecutive quarters of growth, according to the data.
---
Google is strengthening its investments in Singapore – with the launch of its third data centre and an enhanced skills training programme – while its cloud business will work with the government to co-create Artificial Intelligence (AI) solutions in a public-private partnership.
The tech giant unveiled these efforts at the Google for Singapore event on Tuesday (Aug 23), which marked its 15th anniversary operating in the city-state, as well as Google Cloud's fifth year here.
---
---
Xpeng's Hong Kong-listed shares plunged more than 12% on Wednesday after the Chinese electric vehicle maker reported a wider-than-expected loss for the second quarter.
Xpeng said it expects to deliver between 29,000 and 31,000 electric vehicles in the third quarter, representing a year-over-year increase of around 13% to 20.8%.
The market expected a higher number.
Xpeng said it is confident that the launch of the G9 SUV in September and two new models in 2023 will help it enter a "growth cycle."
---
It's been six months since Russia began its invasion of Ukraine, an act that shocked the world and one that was almost universally condemned.
Russia was widely perceived to have been preparing to claim a quick victory in Ukraine, but hopes of swiftly overthrowing Volodymyr Zelenskyy's pro-Western government soon evaporated.
Six months on, the invasion is now facing a long, grinding "war of attrition" that causes widespread death, destruction and displacement in Ukraine — and is costly for Russia too.
Looking for a comprehensive guide to investing? Check out the FH Complete Guide to Investing, Stocks Masterclass and REITs Masterclass for Singapore investors.
2022 Stock Watch: Support the site as a Patron and get stock market updates. Like our Facebook Page and join our Telegram Channel for weekly updates!
Join Financial Horse's Investing Community!