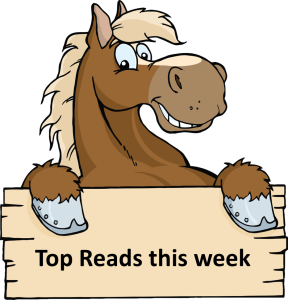 Rounding up top investing articles from around the web, including articles shared in our Facebook Group and Reddit Community: r/SingaporeInvestments.
---
---
About half the households in Singapore will pay higher electricity bills for the next three months, with the electricity tariff for the next quarter going up by about 8 per cent compared to the previous quarter.
The electricity tariff for the period July 1 to Sept 30 will be 30.17 cents per kilowatt-hour (kWh), excluding the goods and services tax (GST), said grid operator SP Group on Thursday (June 30).
---
There is no need to tighten Singapore's COVID-19 safe management measures at this stage, but adjustments will be made "if need be", said Deputy Prime Minister Lawrence Wong on Monday (Jun 27). 
The recent surge in cases has been mainly driven by the newer Omicron subvariants known as BA.4 and BA.5, he said.
While they are more transmissible, the severity of infections linked to these subvariants appears to be similar to that of earlier strains of Omicron.
---
Home loan rates in Singapore have gone past 3 per cent to a new high with the latest move by UOB, Singapore's third-largest lender.
The previous high was 2.88 per cent in mid-2019.
UOB on Wednesday night (June 29) raised the rate on its three-year fixed rate package to 3.08 per cent per annum, from 2.8 per cent previously. 
UOB said there is no change to its floating rate package, which is pegged to the three-month compounded Singapore Overnight Rate Average (Sora) plus a margin of 0.8 per cent.
The rate for its two-year fixed rate package was raised to 2.98 per cent per annum from 2.65 per cent.
Citi has also confirmed with The Straits Times that the rate for its new two-year fixed rate package for Citigold clients is at 2.95 per cent, 0.05 percentage point shy of the 3 per cent mark.
On Wednesday, Singapore's largest lender DBS Bank raised the rates for its two- and three-year fixed rate packages to 2.75 per cent.
---
Major cryptocurrency hedge fund Three Arrows Capital has fallen into liquidation, a person with knowledge of the matter told CNBC.
Teneo Restructuring has been brought on board in the last few days to deal with the liquidation process.
A slump in digital currency prices, which has seen billions of dollars wiped off the market in recent weeks, has hurt 3AC and exposed a liquidity crisis at the company.
---
"Our students feel pigeon-holed in a system where the stakes are high from very early in their lives. Our graduates and workers are anxious about their careers, and worry they will be priced out of the property market. Our older workers sometimes struggle to be considered for new jobs after being displaced or retrenched," he said.
"Sometimes, those who do not meet the traditional yardsticks of merit may find opportunities closed to them. They may feel beaten down by early failure, and feel discouraged from trying again," he added.
He said that he hoped there could be "honest conversations" about these "genuine struggles" and how they can be tackled together.
Grade A office rents in Singapore's Central Business District (CBD) continued their steady upward momentum for the fifth straight quarter in Q2 2022 to recover to 0.6 per cent below the pre-pandemic peak of S$10.81 per square foot (psf) per month in Q4 2019, according to JLL Singapore.
Based on figures provided by the firm on Wednesday (Jun 29), Grade A CBD office rents rose 2.7 per cent to S$10.74 psf per month in the latest quarter from S$10.46 in Q1 2022.
Notably, Marina Bay experienced the sharpest quarter-on-quarter rent growth at 3.4 per cent, among the 4 CBD submarkets tracked by JLL, due to its "relatively new and good quality" office developments.
---
The average return over 10 years for the July issue of the Singapore Savings Bonds (SSB) soared to 2.71 per cent, just a few basis points short of its last peak in November 2015.
The first-year interest rate for the SSB stands at 1.69 per cent, while its 10-year interest rate was offered at 3 per cent.
The higher interest rates reflect the tightening economic environment in recent times, coupled with expectations of further rate hikes from the United States Federal Reserve after it raised benchmark interest rates three-quarters of a percentage point – representative of its most aggressive hike since 1994. Published forecasts also showed that most Fed policymakers expect rates would rise to 3.4 per cent by the end of the year.
---
NATO Secretary-General Jens Stoltenberg said the world's most powerful military alliance reached a deal to admit Sweden and Finland after resolving the concerns of holdout Turkey.
The push to add Sweden and Finland comes as Russia's assault on Ukraine stokes fears of other countries in the region.
Previously, Turkish President Recep Tayyip Erdogan said he would not approve their applications.
---
In 2017, Hendricks told Forbes that watching her parents run the farm 24/7 established her work ethic, which became important from an early age: She got pregnant at age 17, and had to finish her senior year of high school while living at home. At age 21, she filed for divorce from her high school sweetheart, and as a single mother, got by on a series of odd jobs in offices — rather than picking a single career and single-mindedly pursuing success at it — before eventually pursuing a real estate license.
Some of her dreams were simple, Hendricks said: moving to a city and wearing a suit to work every day. Those dreams took a turn after she met and married roof contractor Ken Hendricks in the 1970s. Together, the duo combined talents and co-founded ABC Supply in Beloit, Wisconsin. By 1994, the company had 100 locations. Four years later, it grossed more than $1 billion in annual revenue for the first time, according to Forbes.
Looking for a comprehensive guide to investing? Check out the FH Complete Guide to Investing, Stocks Masterclass and REITs Masterclass for Singapore investors.
2022 Stock Watch: Support the site as a Patron and get stock market updates. Like our Facebook Page and join our Telegram Channel for weekly updates!
Join Financial Horse's Investing Community!