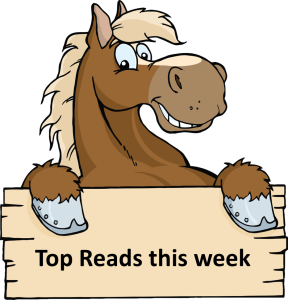 Rounding up top investing articles from around the web, including articles shared in our Reddit Community: r/SingaporeInvestments.
---
While the troubles at Evergrande, with more than US$300 billion of liabilities, happened in China, all three Singapore lenders — DBS Group Holdings Ltd., Oversea-Chinese Banking Corp. and United Overseas Bank Ltd. — have operations on the mainland and in Hong Kong.
Hong Kong's central bank and the U.S. Federal Reserve have also asked lenders to report their financial commitments to Evergrande, China's largest issuer of high-yield, dollar-denominated bonds. The developer missed interest payments due last week to at least two of its largest bank creditors, people familiar with the matter have said.
DBS, Singapore's biggest lender, has no exposure to Evergrande and doesn't see the crisis as a systemic risk to the region's banking industry, Chief Executive Officer Piyush Gupta said in a Bloomberg Television interview on Monday.
Evergrande's impact on other Chinese developers will also be rather limited, based on Singapore's own assessment, Finance Minister Lawrence Wong said in separate Bloomberg Television interview.  "The question is whether there will be broader spillover effects on the Chinese economy," said Wong.
---
Hui, who also goes by the name Xu Jiayin, has been riding the country's real estate boom for decades. Born into a poor family in 1958 in central Henan province, his mother died before he was even a year old. He was raised by his grandmother. His biography, published by Taihai Publishing House in 2017, said that he helped his family sell vinegar and wood in a village market as a child, and he often had to eat red potatoes and steamed buns because they were the only food available to the young Hui at the time.
Hui founded Evergrande in 1997 in Guangzhou. From there, the company expanded rapidly. The government's 4-trillion yuan stimulus package, designed to spur internal demand in the wake of the 2008-09 financial crisis, made funding abundant. Real estate developers were often able to borrow at low costs, building apartments and fueling a sharp rise in land prices. Hui, analysts say, was probably the most aggressive of them all, tapping every funding channel at hand, ranging from bonds and bank loans to issuing wealth management products through third parties such as trust firms.
---
Temasek Trust announced on Thursday (Sep 30) that it has appointed Ms Ho Ching to its Board of Directors.
Ms Ho's appointment will take effect from Oct 1, the same day she retires as Temasek Holdings' chief executive officer. Ms Ho will also succeed Mr S Dhanabalan as Chairman of Temasek Trust with effect from Apr 1 next year. Mr Dhanabalan, who has been chairman of Temasek Trust since September 2015, will remain on the Board and be designated chairman emeritus.
---
The National Population and Talent Division attributed the falling numbers to the impact of Covid-19 and its associated restrictions and uncertainties. Travel curbs drove down foreign employment, and economic or health fears could have postponed parenthood plans.
Resident total fertility rate – the number of babies each woman would have over her reproductive years – has been declining and hit a record low of 1.1 last year. The proportion of working-age citizens – between 20 and 64 years old – fell from 65.1 per cent in 2011 to the current 61.9 per cent, and is expected to hit 56 per cent in 2030. 
By then, there will be a projected 2.7 working residents for every person aged 65 and above, compared with 4 this year and 7.2 in 2011.
---
Federal Reserve Chairman Jerome Powell still expects inflation to ease eventually, but said Wednesday that he sees the current pressures running into 2022.
Assessing the current economic situation, the Fed chief said during a panel discussion hosted by the European Central Bank that he was "frustrated" that getting people vaccinated and arresting the spread of the Covid delta variant "remains the most important economic policy that we have."
"It's also frustrating to see the bottlenecks and supply chain problems not getting better — in fact at the margins apparently getting a little bit worse," he added. "We see that continuing into next year probably, and holding up inflation longer than we had thought."
---
China's stock market saw a boom on Monday, as the A-share market has gained strengthens amid better prospect of improved China-US relations, following Huawei's CFO Meng Wanzhou's return to China on Saturday.

The Growth Enterprise Market (GEM) index grew more than 2 percent on Monday opening. Meanwhile, Huawei concept shares, including shares related to HarmonyOS, Huawei car unit and its chip unit HiSilicon, all surged on Monday opening, with shares related to HarmonyOS recording the largest gain, up 5.95 percent.  
---
Investors who are male, over the age of 45, married or consider themselves as having "excellent investment experience" are more likely to "freak out" and dump their portfolio during a downturn, according to a paper published last month that analysed more than 600,000 brokerage accounts.
"Financial advisers have long advised their clients to stay calm and weather any passing financial storm in their portfolios," wrote Daniel Elkind, Kathryn Kaminski, Andrew Lo and colleagues. "Despite this, a percentage of investors tend to freak out and sell off a large portion of their risky assets."
---
Rolls-Royce on Wednesday announced its first fully electric car, the "Spectre", will be available in late 2023, the luxury BMW group brand adding that all its vehicles will be electric by 2030.
"This is not a prototype. It's the real thing, it will be tested in plain sight and our clients will take first deliveries of the car in the fourth quarter of 2023," said CEO Torsten Mueller-Otvoes.
---
In the last several days, many local Chinese governments have restricted power usage, limiting or even halting factory production.
"Some companies were on the fence about investing in China. They choose to not go ahead now," said Johan Annell, partner at consulting firm Asia Perspective, noting these planned foreign business investments were in the tens of millions of U.S. dollars.
"Companies rely on policy stability and predictability," said Matt Margulies, vice president for China operations at the U.S.-China Business Council. 
---
Cryptocurrency exchange Binance will not be closing the accounts of Singapore users even though it has restricted access to trading cryptocurrencies on its platform, in line with a regulatory order by the Monetary Authority of Singapore (MAS).
On Monday (Sept 27), Binance said users in the Republic would no longer be allowed to buy and trade cryptocurrencies on its main platform – binance.com – and advised users to cease all related trades, withdraw fiat assets and redeem tokens by noon on Oct 26, to avoid potential trading disputes.
DBS Vickers on Friday (Oct 1) secured a Singapore licence to offer digital payment token services, while Australian cryptocurrency exchange Independent Reserve became the first foreign entity to be granted one.
---
Office rents in Singapore have turned a corner, bottoming out in the third quarter of this year, according to Knight Frank's quarterly office market bulletin out on Wednesday (Sept 29).
The real estate consultancy firm reported that prime-grade office rents in the Raffles Place/Marina Bay precinct grew for the first time since the fourth quarter of 2019, with rents rising by 0.2 per cent quarter on quarter to $9.98 per square foot per month.
---
Ninja Van, a Singapore-based logistics startup, has closed a $578 million Series E round to support its operations infrastructure and technology systems growth.
Investors include China's Alibaba Group as well as existing investors DPDgroup's GeoPost, Facebook co-founder Eduardo Savering's B Capital Group, Monk's Hill Ventures and Zamrud, a sovereign wealth fund controlled by Brunei, based on its statement.
The latest round topped at a valuation of more than $1 billion prior to a potential initial public offering as early as next year, according to media reports. The company's spokesperson declined to comment on the valuation.
---
Singapore's main opposition, The Workers' Party, has called for changes to be made to a draft foreign interference law, citing a need for more transparency, after experts and rights groups also raised concerns about the law's broad provisions.
---
A restaurant and a company were each fined $6,500 on Wednesday (29 September) for allowing a 65-person dinner to be held earlier this year in violation of COVID-19 safe management measures.  
---
Looking for a comprehensive guide to investing? Check out the FH Complete Guide to Investing and FH REITs Masterclass for Singapore investors.
2021 Stock Watch: Support the site as a Patron and get stock market updates. Like our Facebook Page and join our Telegram Channel for weekly updates!
Join Financial Horse's Investing Community!