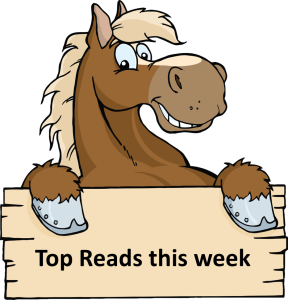 Rounding up top investing articles from around the web, including articles shared in our Facebook Group and Reddit Community: r/SingaporeInvestments.
---
GIC, which is among the world's largest investors, painted a rather bleak picture of the global environment.  
"Years of concerns over deflation have turned into worries of elevated inflation, forcing economic policymakers to reverse stimulus policies," said Chief Executive Lim Chow Kiat in the report.
The fund's portfolio recorded an annualized dollar nominal rate of return of 7% over a 20-year period ending March 31, 2022, the fund said in its annual report published on Wednesday.
---
The prices and rents of Singapore industrial spaces continued to climb in the second quarter of 2022, while occupancy rates inched up after dipping in Q1, according to JTC's quarterly market report released on Thursday (Jul 28).
---
SINGAPORE Savings Bonds (SSBs) continued to see solid demand as the 10-year average return for the August issue rose to a record high of 3 per cent.
According to data from the Monetary Authority of Singapore (MAS), investors applied for S$2.45 billion worth of SSBs in July, 85.2 per cent higher than the S$1.32 billion that was applied for a month earlier.
---
If you have a mortgage or your company is highly geared with significant borrowing, the next six to twelve months could be painful for you.
That is the message analysts are sounding after the US Federal Reserve on Wednesday (July 27) hiked its key lending rate by a hefty 75 basis points for the second straight month.
---
Starlink, which is operated by SpaceX, is expected to help in President Ferdinand Marcos Jr's push to make Internet available in remote areas, ICT Secretary Ivan John Uy said in a statement Thursday (Jul 28).
---
Yang Huiyan, a majority shareholder in Chinese property giant Country Garden, saw her net worth plunge by more than 52 per cent to US$11.3 billion from US$23.7 billion a year ago, according to the Bloomberg Billionaires Index.
Yang's fortune took a major hit on Wednesday when the Guangdong-based Country Garden's Hong Kong-listed shares fell 15 percent after the company announced it would sell new shares to raise cash. 
Yang inherited her wealth when her father – Country Garden founder Yang Guoqiang – transferred his shares to her in 2005, according to state media.
---
Chinese banks are rushing to boost capital as they prepare for a potential spike in bad loans due to the economic slowdown and spreading housing crisis.
A record amount of fresh money has come from financial markets, with banks selling 29 per cent more bonds in the first half of the year compared to last year to replenish capital and cover credit losses. Local authorities also provided funds from government bond sales to help cash-strapped regional lenders.
China's economy grew at the weakest pace in more than 2 years in the second quarter due to Covid lockdowns and a protracted housing market downturn, stoking worries about an increase in companies and individuals who cannot repay loans. Those fears deepened recently when hundreds of thousands of homeowners said they would stop paying the mortgage on houses that aren't built yet, raising the pressure on developers, who may face more difficulty selling projects and also have to repay banks loans.
---
Carousell Group, the Singapore-based recommerce group, announced Tuesday that it has acquired control of Laku6, the artificial intelligence (AI)-first end-to-end electronics recommerce platform in Indonesia, to bolster expansion Of electronics recommerce in Greater Southeast Asia.
Carousell said in a statement that Temasek unit Heliconia Capital will be supporting Carousell in its acquisition of Laku6 and in accelerating circularity in secondhand electronics.
---
Singapore inflation blew past analysts' expectations and surged in June to levels last seen during the tail end of the global financial crisis (GFC), when energy prices were high.
All the same, analysts do not expect the central bank to ease policy settings – as the Monetary Authority of Singapore (MAS) did then, when gross domestic product (GDP) was in decline.
Barclays economist Brian Tan noted that tight labour market conditions will generate "steady demand-pull inflation pressures", among other factors that could prompt MAS hawkishness.
Looking for a comprehensive guide to investing? Check out the FH Complete Guide to Investing, Stocks Masterclass and REITs Masterclass for Singapore investors.
2022 Stock Watch: Support the site as a Patron and get stock market updates. Like our Facebook Page and join our Telegram Channel for weekly updates!
Join Financial Horse's Investing Community!