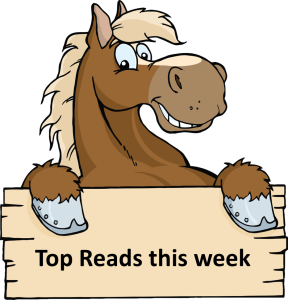 Rounding up top investing articles from around the web, including articles shared in our Facebook Group and Reddit Community: r/SingaporeInvestments.
---
Buyers of future Build-to-Order (BTO) flats in prime areas will face a longer minimum occupation period (MOP) of 10 years before they are allowed to sell the unit on the open market. Other conditions under the Prime Location Public Housing (PLH) model include a subsidy clawback upon the sale of the unit, and not being able to rent out the entire flat, even after the MOP has been fulfilled.
It will apply to certain Housing & Development Board (HDB) projects in central locations, such as the city centre and surrounding areas, including the Greater Southern Waterfront. The first such project will be launched in Rochor next month.
---
Malaysians and Indonesians living in Singapore are feting the relaxation of travel restrictions on their home countries, but many are still hesitant about booking a trip back as administrative challenges remain, said residents CNA spoke to.
---
Dr Noor Hisham's comments were in response to a report by the Hong Kong Consumer Council, which said carcinogens were found in 60 brands of flour confectionary products.
In addition to other popular biscuit brands like Ritz and Oreo, the report also said acrylamide and glycidol were found in biscuits from Hup Seng, Jacob's and Julie's which are manufactured in Malaysia. 
---
"There may be a role for crypto in future finance that extends beyond pure speculation and illicit finance," he said on Wednesday (Oct 27) at the Asia Financial Markets Forum.
Stablecoins, for example, can have a role together with traditional payment systems, though these digital assets need to be regulated for illicit finance activities including anti-money laundering, he said. The central bank is keeping an "open mind" on cryptocurrencies because the regulator wants technologies and innovation to develop, said Tharman, a former finance minister who's held key roles in organisations such as the International Monetary Fund.
---
German manufacturer Siltronic broke ground on its new wafer manufacturing facility in Singapore on Tuesday (Oct 26), providing a boost to the local semiconductor ecosystem. The new Tampines facility – a $3 billion investment – is the company's biggest and expected to create 600 jobs.
---
"Remember that Nvidia and Taiwan Semiconductor are two totally different business models," Gina Sanchez, chief market strategist at Lido Advisors, told CNBC's "Trading Nation" on Tuesday. "Taiwan Semiconductor is a pure play on the fab. Nvidia is a fabless play on innovation. … This investment by Facebook will benefit Nvidia because Nvidia is the fastest chip out there."
---
Samsung Electronics said on Thursday it expects component shortages to affect chip demand from some customers in the current quarter, after reporting its highest quarterly profit in three years.
Rising memory chip prices and shipments, plus a jump in profitability at Samsung's chip-contract manufacturing business boosted the chip division's operating profit.
---
European asset manager Tikehau Capital and family investment firm Financiere Agache became the first sponsor group to file for the listing of a special purpose acquisition company (Spac) in Singapore.
This will be seen as a vote of confidence in the new rules announced by the Singapore Exchange (SGX) last month that made it the first Asian bourse to host Spacs.
The number of new Teslas on Singapore roads has risen more than ten-fold to 487 in the third quarter, from just 30 in the first half, data from Singapore's Land Transport Authority (LTA) showed.
"A Tesla car is cheaper to own when compared to equivalent class sedans from other famous Western brands like Mercedes and BMW," said Andy Seo, who switched to Tesla from a Volvo. He said it costs about S$20-S$30 to fully charge a Model 3 near his home.
---
Analysts raised price targets on Microsoft, helping the company's market capitalization close in on Apple, the most valuable public company.
For Google parent Alphabet, analysts see revenue growth slowing in 2022, but that wasn't enough to stop the stock from soaring.
---
Amazon is planning to expand its local workforce in Singapore as it aims to add more than 200 jobs with its new office at Asia Square. "Named SIN16, the new office is designed to optimise agile working, learning, and collaboration as Amazon continues to grow its business, operations, and investments in Singapore," said Amazon. 
---
RAZER has launched a new South-east Asia headquarters in Singapore amid regional expansion plans and a hiring road map that will bump its local team up from 600 to 1,000 employees. The gaming hardware company's US$100 million building officially opened on Tuesday (Oct 26) at the one-north technology hub.
---
Qatar has awarded Europe's largest hotel group Accor to manage apartments and villas that will house fans visiting Qatar during next year's World Cup, the Cup's organising committee said on Thursday (Oct 28).
---
The risk of stagflation is "very real" in China over the next couple of quarters, said Charlene Chu, senior analyst for China macrofinancial at Autonomous Research.
A high producer price index and power crunch have made it difficult for Beijing to stimulate the economy aggressively, said Chu.
The slowdown in the real estate sector has "very severely" hit China's economic growth, but confidence in the primary property market is not yet collapsing, she said.
---
Singapore investors are also among the most concerned about overheating equity markets, with 52 per cent expecting a correction. More than half of respondents believe that there will be a higher inflation environment and more than half are also thinking of changing their portfolio return, with 23 per cent adjusting it higher and 28 per cent lower.
---
Homegrown fashion brand Love, Bonito said on Wednesday (Oct 27) that it had secured US$50 million (S$67 million) in funding as it plans to open more stores in Singapore and expand into other markets like the United States.
The Series C funding round was led by Primavera Capital Group, China's second-largest private-equity firm which previously invested in Alibaba and ByteDance. Love, Bonito is the Chinese firm's first Southeast Asian investment.
---
Looking for a comprehensive guide to investing? Check out the FH Complete Guide to Investing and FH REITs Masterclass for Singapore investors.
Launch of FH Stocks Masterclass! Check out the limited launch promo here!
2021 Stock Watch: Support the site as a Patron and get stock market updates. Like our Facebook Page and join our Telegram Channel for weekly updates!
Join Financial Horse's Investing Community!