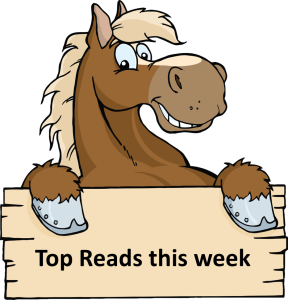 Rounding up top investing articles from around the web, including articles shared on Twitter.
---
While Temasek held a 1.5 per cent stake in FTX, it was one of the exchange's largest external investors. Other big-name investors included Sequoia Capital and Canada's Ontario Teachers' Pension Plan. Temasek did not have a board seat. 
Mr Lim acknowledged that the investment firm was disappointed with the outcome of the investment and the negative impact on its reputation. While there was no misconduct on the part of the investment team, the investment team and senior management took collective accountability.
No details were given on the quantum of the cut. The Straits Times understands that the compensation reduction was a one-off as the FTX investment was an exceptional one that had a negative impact on Temasek's reputation. This reduction has already taken place. 
---
One way of managing the higher risk of investing in early-stage companies is to keep the total exposure at 6 per cent. The actual figure currently is slightly lower, Temasek said. 
Another way of managing the risk is through diversification. About half of the figure is held in direct investments spread over 200 companies, including FTX. Slightly less than half is held in venture capital funds.
Temasek said that investment decisions are made from a bottom-up perspective, assessing individual opportunities against its risk-adjusted cost of capital. It does not allocate funds to specific geographies or sectors. 
Temasek also maintains a disciplined divestment plan as, unlike pension funds that get regular inflows from its members, it needs to generate capital to invest, through divestments, dividends from its portfolio or distributions from funds.  
---
Profits at China's industrial firms slumped in the first four months of 2023, official data showed on Saturday, as companies continued to struggle with margin pressures and soft demand amid a faltering economic recovery.
"Overall, today's data shows that industrial enterprises, especially private and equity-owned enterprises, continue to be affected by a combination of unfavourable factors such as the base effect, short-term pressure on the economic recovery and the downward trend of PPI (producer prices)," said Bruce Pang, chief economist at Jones Lang Lasalle.
Chinese companies are struggling with both weak demand at home and softening demand in the country's major export markets. Producer deflation deepened in April, with the producer price index (PPI) falling at the fastest clip since May 2020.
---
The debate over the interest rate for the Central Provident Fund (CPF) Ordinary Account (OA) has been reignited on news that the rates for the Special Account (SA) and MediSave Account (MA) will go up by 0.01 percentage point, from 4 to 4.01 per cent, in the third quarter of this year. This is the first time since 2008 that the interest rates for SA and MA will go above 4 per cent.
Dr Chua Hak Bin, regional co-head of macro research at Maybank, said: "This increase is minuscule relative to the rise in inflation and market interest rates."
But he added that though small, it is "perhaps large in symbolism as the Government has not adjusted the rates for more than a decade".
---
Walk into a supermarket in England today, and you won't find any lollipops, chocolates or crisps within 2m of the checkout counter.
---
A satellite launch conducted by North Korea on Wednesday ended in failure after the rocket's second stage malfunctioned, sending the craft plunging into the sea, state media said, as the nuclear-armed North seeks to gain ground in a regional space race.
"The launched new satellite transport rocket 'Cheollima-1' crashed into the West Sea of Korea as it lost momentum due to abnormal start-up of the two-stage engine while flying normally," the Korean Central News Agency reported.
The launch was the nuclear-armed state's sixth satellite launch attempt, and the first since 2016.
---
The compromise bill to raise the debt ceiling passed its first major test in the 13-member House Rules Committee.
A key Republican swing vote, Rep. Tom Massie, supported the bill, which had been briefly imperiled earlier after two other conservatives said they planned to vote against it.
Congress faces a Monday deadline to address the debt ceiling or the U.S. government will default.
---
Japan's Asahi Group Holdings has plans to dive back into the China market as it looks to revive investments in the world's largest beer market.
The entry of international brands and craft beer options has caused China's premium beer segment to take off and grow substantially, Asahi Group's CEO Atsushi Katsuki said.
---
Data for May show China's massive property sector is still struggling to turn around, despite signs of recovery earlier this year.
New home sales for the week ended May 28 grew by 11.8% from a year ago, a sharp slowdown from 24.8% growth a week earlier, pointed out Nomura's chief China economist Ting Lu in a report.
In the secondary-home market, business activity "has been cooling since April, with a fall in the number of listed-for-sale homes, lower asking prices and fewer transactions," Fitch Ratings said.
---
Nvidia hit a $1 trillion market cap at the start of trading Tuesday, before slipping to $990 billion by close of trading.
The company needed to hold above $404.86 to open at the trillion-dollar valuation.
Looking for a comprehensive guide to investing? Check out the FH Complete Guide to Investing, Stocks Masterclass and REITs Masterclass for Singapore investors.
2023 Stock Watch: Support the site as a Patron and get stock market updates. Like our Facebook Page and join our Telegram Channel for weekly updates!
Join Financial Horse's Investing Community!