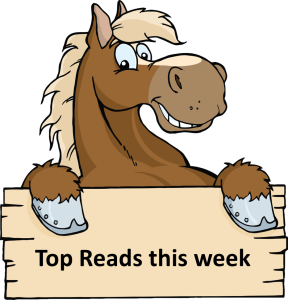 Rounding up top investing articles from around the web, including articles shared in our Facebook Group and Reddit Community: r/SingaporeInvestments.
---
GXS Bank customers can deposit up to only $5,000 into the savings account and earn daily interest of 0.08 per cent per annum. 
Traditional lenders' savings accounts typically give out interest on a monthly or quarterly basis, usually only at the end of the month.
If a customer wants to save up for specific purposes such as for studies or a vacation, they can create up to eight savings pockets under the GXS account. Each pocket fund can earn daily interest of up to 1.58 per cent per annum. 
In recent months, local banks have raised interests rates to woo customers on the back of a rising rate environment, with OCBC the latest lender to do so.
---
In 2016, swimmer Joseph Schooling made history when he won Singapore's first Olympic gold medal. 
On Tuesday (Aug 30), he made headlines again, for admitting to taking cannabis while on leave from doing national service to take part in the SEA Games in Vietnam in May this year. 
---
"In times of uncertainty, there is always a flood to more stable jurisdictions," Rajah says. "Singapore is seen as extremely safe, [with a] strong rule of law."
Another financial services professional in Singapore, speaking on condition of anonymity, was more cynical: the sanctions imposed on Russian oligarchs over the Ukraine war have made wealthy Chinese fear similar restrictions if Beijing pursues an invasion of Taiwan. Moving to Singapore could create some useful distance from the Chinese government, the person argues. Chinese billionaires want "to stop being identified as a Chinese person," the professional explains. "It is like money laundering. Except you are laundering your own identity".
Joseph Poon, head of private banking at Singapore lender DBS, also says demand "is getting stronger and stronger" from Chinese clients looking to establish family offices.
---
Singapore's dollar is emerging as the top bet for Wall Street's biggest banks as wagers that the central bank will extend policy tightening bolsters demand for South-east Asia's top-performing currency.
Goldman Sachs Group favours the Singdollar the most among Asian currencies, along with Thailand's baht.
Citigroup recommends buying the currency on dips, while RBC Capital Markets says further policy tightening by the Monetary Authority of Singapore (MAS) – which uses the nation's foreign exchange as its main policy tool – will only turbocharge its gains.
---
ributes have poured in from around the world for Mikhail Gorbachev, the last leader of the former Soviet Union who died on Tuesday age 91, with many global leaders hailing his role promoting peace and advancing freedoms.
But in China, Gorbachev's legacy is seen in a different light, as it raises the specter of a historical event that has long been cited as a cautionary tale for the ruling Communist Party: the fall of the Soviet Union.
Gorbachev, who presided over the Soviet Union from 1985 until its collapse at the end of 1991, is widely credited with helping to end the Cold War and introducing key political and economic reforms to the USSR.
For an entire generation of Chinese leaders, however, Gorbachev has come to represent the perils of embracing democratic reforms, with officials long suggesting Communist-ruled China could face a similar fate to former ideological cousin the USSR if internal politics are left unchecked.
Beijing's official response to Gorbachev's death has been brief. A spokesman for China's Foreign Ministry, when asked for comment in a briefing Wednesday, said Gorbachev "had made positive contributions to the normalization of relations between China and the Soviet Union."
---
 China's Belt and Road Initiative plays an important role in Asia's future, but peace has become more "brittle" and so it is important to preserve the stability that has enabled the region to prosper in the past few decades, said Deputy Prime Minister Heng Swee Keat.
Speaking at the 7th Belt and Road Summit Policy Dialogue in Hong Kong on Wednesday (Aug 31), DPM Heng said better infrastructure and a more integrated region depend on stability. While the region has enjoyed many decades of stability with Asean playing an instrumental role, tensions have mounted in recent years.
Mr Heng, who is also Coordinating Minister for Economic Policies, said situations around flashpoints including the Taiwan Strait, South China Sea and Korean Peninsula have at times been tense.
"Peace has become more brittle in Asia," he said. "No one wants war."
---
Inflation continues to hit new records just as the European Central Bank mulls another large interest rate hike for next month.
The ECB increased interest rates by 50 basis points to zero on July 21 – its first rate hike in 11 years – and a similar, or larger, hike is now expected on Sept. 8.
"Some members are inclined to advocate a 75 basis points interest rate increase," Peter Schaffrik, global macro strategist at RBC Capital Markets, told CNBC's "Squawk Box Europe" on Wednesday.
"Despite the slowdown in the economy that we will almost certainly be getting, the central banks won't let up on their hiking path," he said.
The outlook for Europe's economy is "pretty bleak," Kenneth Wattret, head of economics at S&P Global Market Intelligence, told CNBC's "Street Signs Europe" on Aug. 23.
---
Adani has come a long way from dropping out of college in his second year at Gujarat University to become a diamond sorter. He is the founder of the Adani Group, which has a massive portfolio of companies in various industries, including ports, coal and energy.
Adani first became a billionaire in 2008, 20 years after starting his commodities export firm. The 60-year-old passed Bill Gates on the rich list in July after Gates announced he would be giving $20 billion to the Bill & Melinda Gates Foundation.
Whether the tycoon can hold onto his No. 3 spot remains to be seen. Analysts have raised concerns about the amount of debt his company has taken on during its expansion. Additionally, a boost to the stock prices of companies like Arnault's LVMH or Gates' Microsoft could see Adani fall back out of the top three.
---
During mitigation, Rosmah told the court that she was saddened by the decision. "To me, the courtroom is where we get justice. I have always told my lawyers to speak the truth and to never lie," she said, insisting that she has never solicited money. She also begged for compassion as a "woman taking over a man's role in the house", referring to how Najib is now serving time in jail. "It took me by surprise how things can twist and turn and make me a victim. I have never ever influenced my husband. Every time I opened my mouth, My husband would say, 'Rosmah, you are just my wife, don't interfere.' "I am a victim of all this. You have done it to my husband and you want my family to suffer," she said. 
---
hai police are hunting a YouTube dancer nicknamed "Nutty", who swindled millions of dollars from her followers using a foreign exchange trading scam, authorities said on Wednesday (Aug 31).
Police allege that Nutty advertised her personal wealth on social media platforms to dupe victims into thinking that she got rich quick from foreign exchange trading.
"This scam is similar to other Ponzi schemes, but the differences are public relations and deceptive methods," Wattana said.
---
An FBI raid seized more than 100 classified documents from the Florida home of ex-President Donald Trump, the Department of Justice said in a court filing.
The DOJ opposed Trump's request that a judge appoint a special master to review documents taken from his Mar-a-Lago residence.
Prosecutors said there is evidence that government records were likely concealed at Trump's home in an effort to "obstruct the government's investigation."
Looking for a comprehensive guide to investing? Check out the FH Complete Guide to Investing, Stocks Masterclass and REITs Masterclass for Singapore investors.
2022 Stock Watch: Support the site as a Patron and get stock market updates. Like our Facebook Page and join our Telegram Channel for weekly updates!
Join Financial Horse's Investing Community!