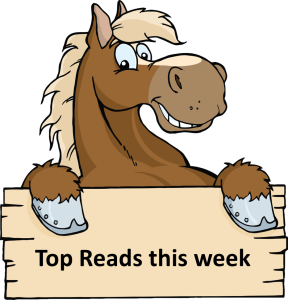 Rounding up top investing articles from around the web, including articles shared in our Facebook Group and Reddit Community: r/SingaporeInvestments.
---
Commenting on the latest ridership data, Singapore University of Social Sciences associate professor of economics Walter Theseira said: "In general, I expect ridership to continue to be slow to recover fully to pre-pandemic levels, given that most businesses have adopted greater flexibility in work, and some have even downsized their office space during the pandemic.
"I do not expect this will change significantly even as new MRT lines are deployed, because much of the ridership there will come from existing lines and bus services. Thus, looking forward, even as more Singaporeans are likely to take public transport due to better connectivity, the system will likely be more costly to operate on a per-passenger basis."
---
Amid criticisms over the appointment of his daughter as a senior adviser, Malaysia Prime Minister Anwar Ibrahim on Tuesday (Jan 31) said that Ms Nurul Izzah Anwar's role will be limited.
Mr Anwar told local media that his daughter will not have any opportunity to enrich herself in her role as senior economic and finance adviser to the prime minister. It was reported previously that Ms Nurul Izzah is not getting paid for the role, which took effect on Jan 3. 
"She will not have the power to take on or directly manage any project or tenders herself," he was quoted as saying by The Star. 
---
Thailand's economy could grow as much as 4 per cent this year, which would be the fastest rate in five years, bolstered by a rebound in the tourism sector and increased domestic consumption, a deputy prime minister said on Wednesday (Feb 1). Anticipated new investment will also help, Supattanapong Punmeechaow, who is in charge of economic affairs, told a seminar. "The economy will definitely be better than last year … despite some impact from energy prices," he said.
"Today the economic situation is in recovery and will soon return to normal," he said, adding foreign tourist arrivals were expected at more than 20 million this year.
Thailand's economic recovery has lagged that of other Southeast Asian nations, with the crucial tourism sector just starting to rebound last year with 11.15 million foreign tourist arrivals.
---
North Asia-focused private equity firm MBK Partners paid over $300 million to wholly acquire Unimat Retirement Community Co (URC), a Japanese elderly care service provider, a person with direct knowledge of the deal told Reuters on Wednesday.
MBK described URC as the market leader in short stay care business, which is up to 30 days. It also offers daytime elderly care.
---
South Korea recorded a trade deficit of $47.5 billion for 2022, the worst trade deficit since the customs agency started compiling data in 1956.
January exports fell $46.3 billion, or 16.6% – while imports fell $59 billion, or 2.6%.
---
It comes as the government faces a tough balancing act to ensure fiscal prudence and growth ahead of a global slowdown.
India's Finance Minister Nirmala Sitharaman will announce the last full-year budget before the country holds elections in 2024.
"There are multiple targets that the government has to kind of aim at. The budget lies [in] the fine balance… between fiscal consolidation and kind of pushing growth — while the global economy kind of slows down," Suvodeep Rakshit, senior economist at Kotak Institutional Equities, told CNBC's "Squawk Box Asia" on Wednesday.
---
In the past, trips abroad often included personal luxury purchases for affluent Chinese consumers looking to take advantage of currency and tax benefits.
But years of zero-Covid measures have taught Chinese consumers they can get their fix of opulence on their own shores — and experts say this habit is here to stay.
The bleak overseas luxury shopping figures are also compounded by various travel restrictions imposed on Chinese travelers by other countries.
---
Google is testing ChatGPT-like products that use its LaMDA technology, according to sources and internal documents acquired by CNBC.
The company is also testing new search page designs that integrate the chat technology.
More employees have been asked to help test the efforts internally in recent weeks.
---
Boeing bid farewell to the iconic 747, delivering the final plane to Atlas Air on Tuesday (Jan 31) afternoon and marking an end of an era when the first-ever "jumbo jet" ruled the skies.
Thousands of Boeing employees – including some of the so-called "Incredibles" who developed the jet in the 1960s – watched the last delivery of the historic plane, which brought air travel to the masses and represented an indelible slice of Americana.
The event at the mammoth manufacturing plant was capped off by a celebrity appearance by John Travolta, who recounted learning to fly the 747-400 as an ambassador for Qantas Airlines. "[It was] the toughest program that any commercial pilot will ever have to endure," said Travolta, who called the jet the "most well thought out and safest aircraft ever built."
Known as the "Queen of the Skies", the 747 was the world's first twin-aisle jetliner, which Boeing designed and built in 28 months and Pan Am introduced in 1970.
Looking for a comprehensive guide to investing? Check out the FH Complete Guide to Investing, Stocks Masterclass and REITs Masterclass for Singapore investors.
2023 Stock Watch: Support the site as a Patron and get stock market updates. Like our Facebook Page and join our Telegram Channel for weekly updates!
Join Financial Horse's Investing Community!