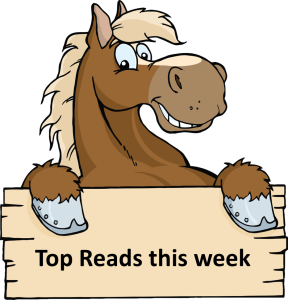 Rounding up top investing articles from around the web, including articles shared in our Facebook Group and Reddit Community: r/SingaporeInvestments.
---
And while the Singapore government has given assurances there will still be more than enough chicken to go around, traders say poultry prices are bound to rise sharply. Currently, traders pay $3 for a whole chicken, but they expect prices to surge as stocks dwindle and that price could soon increase to $4-5 per bird.
---
The price ceilings for chickens and chicken eggs sold in Malaysia has been extended until the end of June, Alexander Nanta Linggi, Malaysia's Minister for Domestic Trade and Consumer Affairs announced in a press release on Thursday (Jun 2).
---
YTL Power International—controlled by Malaysian tycoon Francis Yeoh and his siblings—has completed the acquisition of a gas-fired power plant that was built by bankrupt water treatment firm Hyflux.
The Malaysian utility company said Wednesday that its Singapore-based unit YTL PowerSeraya paid S$270 million ($196.5 million) to acquire the 396-megawatt combined cycle gas turbine power plant from Tuaspring, less than the original consideration of S$331.45 million. YTL didn't elaborate on how the payment was reduced.
---
Malaysia Airlines will be operating its first passenger flights between Kuala Lumpur to Singapore using sustainable aviation fuel on June 5
Aviation experts said there are various challenges hindering widespread adoption of sustainable fuel in the industry
Limited supply, high costs and the impact of the Covid-19 pandemic are among such factors
---
A buyer from China reportedly bought 20 units at the luxury condominium CanningHill Piers, formerly Liang Court, EdgeProp reported. The total purchase price of the bulk deal came up to more than S$85 million. EdgeProp reported that the deal was brokered by agents from ERA Realty Network.
---
TerraUSD or UST, is an algorithmic stablecoin which was supposed to be pegged to the U.S. dollar. But it lost its dollar peg, collapsed and sent shockwaves through the crypto market.
Reeve Collins, co-founder of BLOCKv and co-founder of another stablecoin tether, said the terraUSD debacle will "probably be the end" of so-called algorithmic stablecoins.
The crypto industry also warned that regulation is likely to come for stablecoins as global governments look at the risks in the space.
---
Sheryl Sandberg is stepping down from her role as Chief Operating Officer at Meta, the company formerly known as Facebook.
Sandberg joined Facebook in early 2008 as the No. 2 to Facebook CEO and co-founder Mark Zuckerberg.
Javier Olivan, the company's chief growth officer, will take over as COO this fall. Sandberg will continue to serve on Meta's board of directors.
---
Elon Musk told Tesla employees to come back into their respective offices full time or leave the company.
In an email sent within the company, Musk said that people must show up for at least 40 hours per week in a main Tesla office.
Musk later said on Twitter: "They should pretend to work somewhere else."
---
This year's National Day Parade (NDP) will be open to the public, with almost every seat at the Marina Bay floating platform expected to be filled for the Aug 9 bash. After two years of smaller-scale celebrations, the NDP organising committee is targeting the upper bounds of the venue's capacity of 25,000 to 26,000. National Education shows for Primary 5 pupils will return, as well as two ticketed previews. Details for the balloting of tickets will be released later.
---
Change Alley Mall at Raffles Place has been renamed CIMB Plaza after the Malaysian bank officially opened its new offices above the premises on Wednesday (Jun 1).
---
Holidaymakers can soon go on international cruises for the first time in more than two years, with Royal Caribbean International announcing voyages between Singapore and Malaysia.
Looking for a comprehensive guide to investing? Check out the FH Complete Guide to Investing, Stocks Masterclass and REITs Masterclass for Singapore investors.
2022 Stock Watch: Support the site as a Patron and get stock market updates. Like our Facebook Page and join our Telegram Channel for weekly updates!
Join Financial Horse's Investing Community!