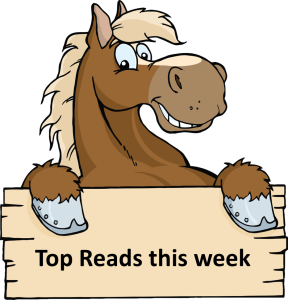 Rounding up top investing articles from around the web, including articles shared on Twitter.
---
A total of 4,428 Build-to-Order (BTO) flats were launched for sale on Tuesday (Feb 28), spread across five projects in the housing estates of Kallang Whampoa, Queenstown, Jurong West and Tengah.
Two of the projects – at Dover Forest and Farrer Park – are under the Prime Location Public Housing model. They are located within the estates of Queenstown and Kallang Whampoa respectively.
---
The head of an upscale Japanese inn apologised on Tuesday (Feb 28) for only changing the water in its hot-spring bath every six months, allowing bacteria to breed 3,700 times over the standard limit.
The inn opened in 1865 and was about to commemorate its 160th anniversary when the scandal emerged.
"I feel sorry for our ancestors," Yamada said.
---
The issue of human rights in North Korea will stay on the UN Security Council agenda at the request of the United States and Albania after they submitted a note on Tuesday (Feb 28) with the support of dozens of countries – double what they received last year.
The move is likely to anger Pyongyang, which has repeatedly rejected accusations of abuses and blames sanctions for a dire humanitarian situation. Since 2006 North Korea has been under UN sanctions over its ballistic missiles and nuclear programs, but there are exemptions for humanitarian aid deliveries.
---
Secretary of State Antony Blinken on Tuesday (Feb 28) promised US support for jittery Central Asian nations to reduce their reliance on Russia as he warned that any wavering on Ukraine could embolden Moscow elsewhere in the former Soviet bloc.
Days after the anniversary of the Russian invasion, the top US diplomat met jointly with counterparts from all five Central Asian nations, where Moscow has long been the top power and magnet for workers, and where neighbouring China also has a growing influence.
At the meeting in Kazakhstan's icy, windswept capital Astana, Blinken announced US$25 million in new funding, on top of US$25 million announced in September, to help Central Asia diversify trade away from Russia.
---
Visitors to Lazarus Island will soon be able to book eco-friendly "tiny houses" for a short stay, as well as enjoy new amenities and leisure activities. "Sentosa Development Corporation (SDC) will be making our Lazarus Island a light-touch destination over the next three years, where visitors can experience its rustic charm while minimising (their) impact to biodiversity and the environment," he said.
The accommodation, which will be the first to be built on Lazarus Island for short-term stays, comes in the form of five standalone units that each occupy between 150 sq ft and 170 sq ft, said the SDC in a separate media release.
Called Tiny Away Escape @ Lazarus Island, these units will be operated by homegrown firm Big Tiny, which describes itself as the first company in Singapore to integrate eco-tourism with the concept of "tiny houses" – an international movement that advocates living simply in small and eco-friendly homes.
---
Like Zhang, around 700,000 students from China enrolled to study overseas have been left in the lurch after a surprise January edict by Beijing said they would have to return to on-campus learning for their education to be recognised back home.
This has triggered a rush for accommodation even as housing markets worldwide grapple with surging rents. But the crisis is more acute in Australia because its academic year starts in February, not September as in North America and Europe.
---
The police said on Monday they have observed a trend of phishing scams where victims had made room reservations via the online booking platform, with at least five reports made in 2023.
After making such reservations, victims would receive a call or message via WhatsApp from scammers posing as hotel representatives. They would request that the victims provide personal details through a link to confirm the reservation.
Upon clicking on the link, the victims would be redirected to fraudulent websites to key in personal and banking details such as one-time passwords, passwords or credit card numbers.
In some cases, these websites would prompt the victims to pay to confirm the reservation.
---
Neighbours warring over noise issues will have to talk things out in future or get hit with penalties, as plans to make mediation mandatory for three categories of cases kick in.
---
Chinese state-run media warned Tesla CEO Elon Musk that he was risking his relationship with China after he retweeted about the U.S. government's "low-confidence" assessment that the Covid pandemic originated in a Wuhan laboratory.
The warning comes ahead of a congressional hearing on China, and after the downing of a Chinese espionage balloon heightened tensions between Beijing and the U.S.
---
Chinese smartphone maker Realme on Tuesday launched the GT3 smartphone for international markets at Mobile World Congress in Barcelona.
Realme claims the GT3 can be fully charged in 9 minutes and 30 seconds. The phone starts at $649.
The company stepped up expansion in Europe last year, but the timing has been tough, with the global smartphone market in 2022 suffering its worst year since 2013 in terms of shipments.
Looking for a comprehensive guide to investing? Check out the FH Complete Guide to Investing, Stocks Masterclass and REITs Masterclass for Singapore investors.
2023 Stock Watch: Support the site as a Patron and get stock market updates. Like our Facebook Page and join our Telegram Channel for weekly updates!
Join Financial Horse's Investing Community!