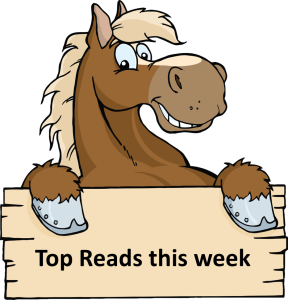 Rounding up top investing articles from around the web, including articles shared in our Reddit Community: r/SingaporeInvestments.
---
Within the next two years, progressive wages will cover most lower-wage resident workers in Singapore, and firms that hire foreigners will also have to pay their local employees a minimum of S$1,400.
The PWM has been implemented over the last seven years in four sectors, covering 28,000 workers or 10 per cent of the roughly 283,000 employees earning at or below the 20th percentile of wages in Singapore. The four sectors are cleaning, security, landscape, and lift and escalator maintenance.
---
Workplace discrimination and the economic stress faced by low-income workers were also high on Lee's agenda, as he announced an expansion of the so-called progressive wage model that the country currently uses in place of a universal minimum wage.
On Monday, China's National Press and Publication Administration said minors will only be allowed to play online games for up to three hours a week and only during specific times.
NetEase was down about 2.9% in afternoon trade in Hong Kong. Meanwhile, rival Tencent was down more than 3% earlier in the day but turned positive later in the day.
Analysts expect the latest directive to have minimal impact on China's gaming giants.
---
Li is now worth US$19.8 billion, according to the Bloomberg Billionaires Index. Sea Group is best known for its mobile game Free Fire.
The surge in Li's net worth comes after Sea's American depositary receipts climbed 67% this year. Goh Cheng Liang, founder of paint and coatings maker Wuthelam Holdings, is now the second wealthiest man in the city-state.
---
CNBC compared the median sale prices of one to four bedroom properties across four major cities to get a picture of the region's changing housing landscape.
Singapore stood out as the most expensive city relative to Seoul, Sydney and Taipei.
The four cities are each international business hubs in their own right.
---
China's two major stock exchanges are in the financial hub of Shanghai and in the southern city of Shenzhen, on its border with Hong Kong. 
"We will continue to support the innovation-driven development of small and medium-sized enterprises by deepening the reform of the New Third Board and setting up the Beijing Stock Exchange as the primary platform serving innovation-oriented SMEs," Mr Xi said in a video address at the opening of the China International Fair for Trade in Services (CIFTIS). 
---
Far East Organization and Sino Group—both controlled by billionaire brothers Robert and Philip Ng—won the auction for a hotly contested mixed-use commercial and residential site in western Singapore.
The Urban Redevelopment Authority said on Monday it had awarded the 99-year leasehold site at Jalan Anak Bukit in the prime upper Bukit Timah residential district to privately held Far East Organization and its Hong Kong-listed sister company Sino Group.
---
Elizabeth Holmes, founder and former CEO of Theranos, goes on trial on allegations of defrauding investors and patients.
Holmes is facing 10 counts of wire fraud and two counts of conspiracy. She pleaded not guilty.
Theranos was once valued at $9 billion.
Investors dumped more than $700 million in the now defunct start-up.
Jury selection begins on Tuesday in San Jose federal court.
---
Warren Buffett is showing his openness to investments that stray from the Berkshire conglomerate's old economy core in order to adapt to the increasingly tech-driven economy.
Berkshire's exposure to technology stocks has grown to 45% of its equity portfolio, thanks to its massive stake in Apple, worth more than $120 billion.
The conglomerate has also dipped into IPOs and pre-IPO investments.
Instead of deal-making, Berkshire has been focused on returning capital to shareholders.
---
Lei Zhang, CFA, is a Chinese businessman, investor, and philanthropist having a total worth of about $3 billion, according to Forbes. He is the founder, Chief Investment Officer and Chairman of Hillhouse Capital Management. He has also served as the New York Stock Exchange's (NYSE) top representative in China, laying the groundwork for NYSE offices in Beijing and Hong Kong.
As of the second quarter of 2021, Lei Zhang's Hillhouse Investment Management has stakes in several big companies like Taiwan Semiconductor Manufacturing Company Limited (NYSE: TSM), Alibaba Group Holding Limited (NYSE: BABA), and XPeng Inc. (NYSE: XPEV).
---
 former Land Transport Authority (LTA) deputy group director was on Thursday (Sept 2) sentenced to 5½ years' jail for taking about $1.24 million in bribes in the form of loans from contractors and sub-contractors. Henry Foo Yung Thye, 47, who chalked up debts from his gambling addiction, was also ordered to pay a penalty of $1,156,250, equivalent to the amount he had not returned.
---
PayPal is exploring ways to let users trade individual stocks, according to two sources familiar with the plan.
As part of the expansion, according to one of the sources, the payment giant hired a brokerage industry veteran to lead "Invest at PayPal" — a previously unreported division of the payments giant.
The move comes amid a retail trading boom that brought millions of new investors into the stock market, along with more regulatory scrutiny for some brokerage firms.
---
With several terminal closures at China's key ports recently, the queue of container ships now waiting to unload cargo and clear customs could last for another three to four months. This means imported goods, from gaming consoles to running shoes, could arrive in Singapore by the time Christmas is over, said Mr Mick Aw, senior adviser at consulting firm Moore Stephens.
Prior to the announcement of this year's Michelin Guide, the local dining scene has seen the exit of some renowned names such as one Michelin-starred Cheek by Jowl. Names that have been axed from this year's list include Hawker Chan.
---
 A new crowdsourcing programme that rewards white hat hackers who discover vulnerabilities has been launched, the Government Technology Agency of Singapore (GovTech) said in a media release on Tuesday (Aug 31).
The Vulnerability Rewards Programme will start with three systems, the agency said: GovTech's SingPass and CorpPass; the Ministry of Manpower (MOM) and Central Provident Fund's member e-services; and MOM's Workpass Integrated System. 
---
U.S. Secretary of State Anthony Blinken says 'under 200, likely closer to 100' Americans wishing to leave remain in Afghanistan after U.S. withdrawal.
"Our credibility is rock-bottom, and it's one thing to leave, but we did worse than that, we left American citizens, green card holders and people that risked their lives for us behind, that's nothing short of shameful," said Mary Beth Long, who served as Assistant Secretary of Defense for International Security Affairs.
---
Tax collection fell by 7.3 per cent in the last financial year, and a total of $28.2 billion in grants was given out by the Inland Revenue Authority of Singapore (Iras) to support jobs and businesses during the Covid-19 pandemic.
But Prime Minister Lee Hsien Loong said at the National Day Rally on Aug 29 that the Republic must now change gears to refocus on the future. It is no longer about drawing down reserves to "keep ourselves on life support", said PM Lee. "It is about generating new growth, jobs and prosperity for the future."
Total income taxes – comprising corporate income tax, individual income tax and withholding tax – made up 62 per cent of Iras' collection. Income taxes collected totalled $30.5 billion, 0.9 per cent lower than the $30.8 billion collected in the previous financial year, said Iras.
---
Singapore will send 500,000 doses of Pfizer-BioNTech COVID-19 vaccine to Australia as part of a "dose sharing" agreement, said the Ministry of Foreign Affairs (MFA) on Tuesday (Aug 31). Under the deal, Australia will send the same quantity of vaccines back to Singapore in December, according to Prime Minister Lee Hsien Loong in a Facebook post.
---
Heavier rain is expected over Singapore in the next two months due to the influence of a weather phenomenon known as the Indian Ocean Dipole (IOD), which entered a negative phase this month.
---
1. Visualize positive outcomes
This isn't to set you up for an even bigger disappointment if you don't end up getting the job offer. Instead, it should build the muscle of expecting the positive outcome and might even open up ideas for what more you might do to create that outcome of your dreams.
---
Looking for a comprehensive guide to investing? Check out the FH Complete Guide to Investing and FH REITs Masterclass for Singapore investors.
2021 Stock Watch: Support the site as a Patron and get stock market updates. Like our Facebook Page and join our Telegram Channel for weekly updates!
Join Financial Horse's Investing Community!