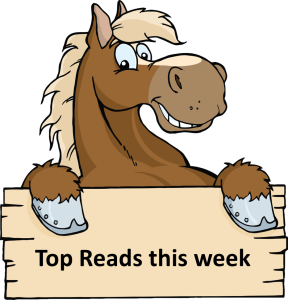 Rounding up top investing articles from around the web, including articles shared in our Facebook Group and Reddit Community: r/SingaporeInvestments.
---
He noted that Singapore cannot sustain a tax system where the bulk of the burden is borne by a small group of people at the top end."It will not be possible to hold our society together if only a small group of people are required to pay more taxes all the time, while the rest simply get to piggyback on their contributions to enjoy more benefits," he said. 
A broad-based tax like the GST is vital because it makes a direct link between the demands of Singaporean voters and their responsibilities as citizens, said Mr Wong. Breaking this link would encourage irresponsible lobbying and playing to the gallery. This is akin to having someone else "pay for good things in life", he warned.
---
Operationally ready national servicemen (NSmen) will receive a S$1,600 monthly base pay by default for in-camp training
"Functional assessments" will be used during medical screenings for pre-enlistees to match them to their vocations
Singaporean NSmen will get an additional S$2,000 cash after completing milestones in their operationally ready national service journey
---
Minister for Manpower Tan See Leng had to explicitly stress this to employers: Do not request MCs from staff who test positive for COVID-19 nor ask for recovery memos or a medical assessment to show they are fit to return. 
Priority will be given to workers in the construction, marine and process sectors, Wong said Wednesday in parliament, as addressed issues raised from this February's budget presentation.
ingapore's central bank last week warned that "the domestic labour market should continue to tighten and lead to strengthened wage pressures over the course of the year" as it reported its core inflation measurement hit the highest since September 2012.
Singapore's reliance on overseas workers across sectors, from labourers to executives, has been a recurring political and economic pressure point. It was a hot-button topic in the 2020 elections due to the perception of hiring practices that were unfair to locals and low wages for blue-collar workers facing rising living costs.
---
Singapore's preliminary resident birth numbers at around 34,200 last year are similar to 2020, defying expectations of a bigger fall amid the pandemic, said Minister in the Prime Minister's Office (PMO) Indranee Rajah on Wednesday (March 2).
"We will redouble our efforts to support Singaporeans who choose to get married and have children," said Ms Indranee, adding that the Government is reviewing its marriage and parenthood measures, on top of existing support in areas such as education in the early years and housing.
---
Bank of China's Singapore operation has stopped financing deals involving Russian oil and Russian companies, amid concerns of western sanctions following Russia's invasion of Ukraine, said a source on Monday with knowledge of the matter.
---
He was a scientist at Duke-National University of Singapore (Duke-NUS), contributing to research on heart disease since 2016. Hector Alejandro Cabrera Fuentes, 36, has authored more than 20 cardiology papers, and has also been linked to multiple academic institutions around the world.
But the Mexican, described as short and stocky, lived a double life with two wives, and was spying on the United States for Russia when he was in Miami, Florida. On Feb 16, Fuentes pleaded guilty in an American court to spying on an informant in the US on behalf of the Russian government.
---
India is the top market for both 'Free Fire' and one of its premium versions, 'Free Fire MAX', by number of downloads, according to data from analytics firm SensorTower. But India made up just 2.6% of Sea's mobile-game net sales in 2021. Sea said on Tuesday that bookings for its digital entertainment business in 2022 will be close to 2020 levels, partly because of India's ban.
---
Mr Zhang, 52, who was born in China's Sichuan province but is now a Singapore citizen, will retain the title of chairman. The move, which comes amid efforts by Haidilao to slash store numbers, has seen Ms Yang Lijuan, 43, formerly deputy CEO and chief operating officer, take the helm as at March 1. 
The company warned last week it expects to report a 2021 net loss of 3.8 billion yuan (S$820 million) to 4.5 billion yuan, most of which is due to one-off losses from the closure of restaurants.
---
Stock exchange filings on Monday (Feb 28) showed that the New York-listed firm had received preliminary approval from the Hong Kong stock exchange to trade its shares in the city, while the Singapore Exchange (SGX) was reviewing an application for a secondary listing on the mainboard of the bourse.
Shanghai-based Nio said the Class A shares are due to start trading on March 10 in Hong Kong once it receives final approval from the stock exchange. Its primary listing will remain in New York, the company said. Unlike a typical initial public offering or secondary listing, companies listing stock by introduction raise no capital and issue no new shares.
---
Russian oligarch Roman Abramovich said he will sell the Chelsea soccer club in England, a dramatic move that comes in response to outrage over Russia's invasion of Ukraine.
Abramovich at the same time announced that he has instructed the renowned team to set up a foundation that will use all net proceeds from the sale of Chelsea to "benefit all victims of the war in Ukraine."
---
The Biden administration announced a new task force that will enforce sweeping U.S. and allied sanctions imposed on Russia for its unprovoked war in Ukraine.
Task Force KleptoCapture was teased by Biden in his State of the Union address Tuesday evening.
"The U.S. Department of Justice is assembling a dedicated task force to go after the crimes of Russian oligarchs. … We are coming for your ill-begotten gains," Biden said.
The unit will seek to deprive Russian oligarchs of assets and other tools used to evade sanctions.
Looking for a comprehensive guide to investing? Check out the FH Complete Guide to Investing, Stocks Masterclass and REITs Masterclass for Singapore investors.
2022 Stock Watch: Support the site as a Patron and get stock market updates. Like our Facebook Page and join our Telegram Channel for weekly updates!
Join Financial Horse's Investing Community!