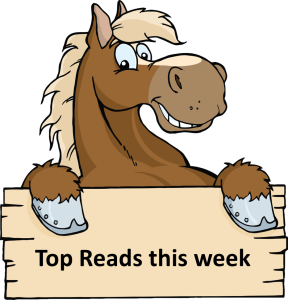 Rounding up top investing articles from around the web, including articles shared in our Facebook Group and Reddit Community: r/SingaporeInvestments.
---
Electric vehicles (EVs) made up more than 10 per cent of all new car registrations so far in 2022.
The monthly EV registration adoption rate in September hit a new high of 19 per cent, nearly triple the monthly adoption rate seen in 2021.
To anticipate and support the growing needs of EVs, the Government is making the deployment of the national EV charging network a priority.
---
In a Facebook post after the meeting, Mr Wong said: "There is scope for Singapore and China to further strengthen our cooperation, including in areas like connectivity, innovation, green financing and digital economy, which will bring benefits to the people and businesses of our two countries."
Mr Han is in Singapore for an annual apex bilateral forum, the 18th Joint Council for Bilateral Cooperation.
Nineteen deals – the highest in recent years – including those on green financing and connectivity initiatives, were sealed at the forum.
---
Three of the country's most prestigious homes, known as good class bungalows, are on sale in a quiet central neighborhood where only five such mansions have changed hands over the past five years.
The coveted residences are expected to fetch a record price of almost S$240 million (US$168 million) combined after prospective buyers submit bids by Nov 3.   
This is Nassim Road, a leafy, embassy-lined boulevard that stretches from the award-winning Botanic Gardens to the edge of the iconic Orchard Road shopping belt.
---
The Asian financial hub attracted S$448 billion last year, 59 per cent higher than the previous year, the latest data from the Monetary Authority of Singapore (MAS) show.
"When a large sum of money comes into any country, you should be worried about it," MAS managing director Ravi Menon said in an interview with Bloomberg Television's Haslinda Amin. One such concern is flowing into the property market driving up prices. Rather than blocking money coming in, the regulator has imposed measures on the real estate sector to prevent overheating. "We've got that under control," he said.
---
The United States central bank, still in its fight to tame inflation, is expected in a matter of hours to raise interest rates further by 0.75 percentage point, pushing it to 5 per cent by March 2023.
It is likely to then signal it could slow the pace, major financial news outlets reported in the U.S. on Nov. 2 (Singapore time).
With the aggressive rate hikes, the U.S. dollar is likely to be at its strongest since the early 2000s against a basket of other major currencies.
And its impact will be felt around the world, especially on the Malaysia ringgit.
---
Branson doubled down on his criticism in another post on October 10. "The truth is that Singapore's government seems bent on executing scores of low-level drug-traffickers, mostly members of poor, disadvantaged minorities, whilst failing to provide clear evidence that it has any tanigble impact on drug use, crime, or public safety," he wrote.
Responding to this criticism, the Singaporean government said it invited Branson to Singapore to discuss its approach to drugs and capital punishment with home affairs minister K. Shanmugam.
"Mr Branson may use this platform to demonstrate to Singaporeans the error of our ways and why Singapore should do away with laws that have kept our population safe from the global scourge of drug abuse," the government said in a statement published on October 22.
---
Experts said there are several things that people can do to keep themselves safe in such situations.
Making space around your chest
Staying away from the ground
Following the flow of the crowd
Avoiding solid objects such as walls, barriers and fences
Keeping calm and looking for exit signs
If on the ground, stay in a foetal position and try to get up quickly
---
URA and HDB released real estate data for the third quarter of 2022
Rents for private homes went up 8.6 per cent in the latest quarter, the steepest pace of increase since 2007
Demand for renting private condos is still strong with a 20.5 per cent increase in rent transactions
For HDB flats, rents have gone up as well, with 5-room units in Queenstown now fetching a median monthly rent of S$3,600
HDB continued to approve fewer rental applications, with a 12 per cent drop in cases in the third quarter 
---
The Dutch Title Transfer Facility (TTF) is Europe's main benchmark for natural gas prices.
It traded at around 120 euros per megawatt hour on Tuesday.
Goldman Sachs expects that price to fall to 85 euros per megawatt hour in the first quarter of 2023.
Despite optimism on lower gas prices in the near term, which may alleviate some of the cost-of-living crisis, there's plenty of pressure on European leaders to secure supplies in the medium term.
---
The Federal Reserve is expected to raise interest rates by 75 basis points Wednesday but also signal it could begin to slow down the size of its rate hikes in December.
Markets are also braced for the Fed to end rate hikes in March at a level of 5%, and market pros say a more hawkish Fed could trigger a violent reaction.
Fed Chair Jerome Powell is expected to sound somewhat hawkish in his briefing Wednesday and emphasize that the Fed's goal is to crush inflation.
---
AMD issued fiscal third-quarter results that missed expectations.
The chipmaker warned about weakening PC sales affecting this quarter's results in October.
Results from all four of AMD's business segments were better than the company had called in the October announcement.
---
"Around the world we're seeing hiring slow and companies freeze recruitment due to economic uncertainty, with business leaders under intense pressure to manage costs and boost productivity," Graff explained.
"Where the pandemic led to a shift towards flexible working and initiatives to support employees, the balance of power is now shifting back to employers," he added.
Flexible working is not the only employee perk being hit by the current economic turmoil, the survey found. 74% of executives said skills development may have to take a backseat, while 75% said employee wellbeing would likely be less of a priority.
Looking for a comprehensive guide to investing? Check out the FH Complete Guide to Investing, Stocks Masterclass and REITs Masterclass for Singapore investors.
2022 Stock Watch: Support the site as a Patron and get stock market updates. Like our Facebook Page and join our Telegram Channel for weekly updates!
Join Financial Horse's Investing Community!