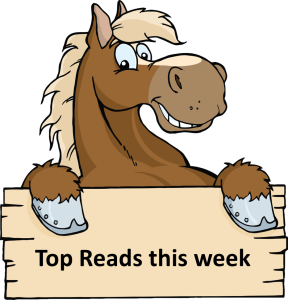 Rounding up top investing articles from around the web, including articles shared in our Facebook Group and Reddit Community: r/SingaporeInvestments.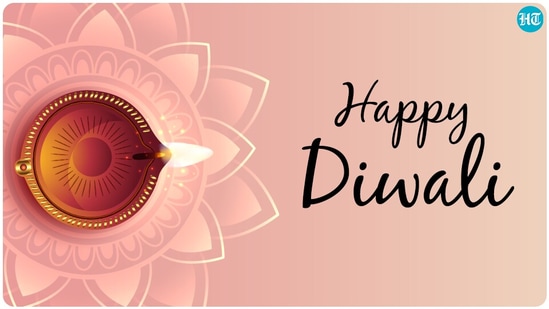 ---
Food is expected to become more expensive in Singapore in the coming months as energy prices increase amid higher prices for global food commodities, supply chain bottlenecks and labour shortages, said Trade and Industry Minister Gan Kim Yong.
In a written reply to a parliamentary question from Mr Shawn Huang (Jurong GRC) on Wednesday (Nov 3), Mr Gan said that with energy prices expected to rise further, food suppliers may need to adjust prices to reflect the cost increases.
---
Two licensed trust companies with operations in Singapore were already under "intense scrutiny" by the local authorities before they were named in the Pandora Papers, said Finance Minister Lawrence Wong in Parliament on Thursday (3 November).
---
"This quarter, the momentum across our banking, wealth management and insurance business has continued to grow, as reflected by loan, net new money, fee and insurance sales growth," Oversea-Chinese Banking Corp (OCBC) Group Chief Executive Helen Wong, who took charge in April, said in a statement on Wednesday.
---
The retirement and re-employment ages for Singapore workers will be progressively raised to 65 and 70 years old respectively under the law, to support older Singaporeans who wish to continue working to do so.
The process will start on July 1 next year, when the retirement age will be raised to 63 and the re-employment age to 68, he added.
---
Singapore will be in for tougher competition when new rules on a minimum global corporate tax are implemented, said Prime Minister Lee Hsien Loong on Sunday (Oct 31).
During the summit, leaders of the world's largest economies backed a proposal to establish a global minimum effective tax rate of 15 per cent by 2023. The move is aimed at getting large multinational firms to pay their fair share of taxes, rather than routing profits through low-tax jurisdictions, with the goal of creating a "more stable and fairer international tax system".
PM Lee described it as an effort by countries to come together to be able to have a united front in improving the bargaining position against such companies, which have very considerable pulling power.
---
Pornsak, Michelle Chia, and Addy Lee are making it big with their showmanship. In Aug. and Sep. 2021 alone, the trio made S$3.9 million in sales via Mdada, an e-commerce platform that they founded in Sep. 2020.
Speaking to CNBC, Pornsak revealed the art of his trade: "You need to plan your show, because this is not just selling, this is info-tainment. Entertainment needs to be high, and that can be very challenging because sometimes even I myself run out of ideas."
Mdada sells a variety of products via regular Facebook livestreams, with a focus on "beauty, wellness, and lifestyle."
---
Talks are continuing in Glasgow, U.K., at the highly anticipated COP26 climate summit. Delegates are being asked to accelerate action on climate change and commit to more ambitious cuts in carbon emissions, all in an effort to limit global temperature rises.
The U.K. announced plans for the country to become the "first-ever net zero aligned financial center," saying it will soon be mandatory for companies to publish decarbonization plans.
Bill Gates expressed doubts that the world would be able to limit global warming to 1.5 degrees Celsius.
---
Tencent launched three chips developed by the company on Wednesday, marking the first time the Chinese internet giant has publicly spoken about its progress in semiconductors.
It comes as China continues to try and bolster its domestic chip industry, making it a strategic priority for the country's technology sector.
Tencent, one of the world's largest gaming companies, has been investing in areas including chips and cloud computing to diversify its business.
---
The Singapore River skyline will soon feature a new addition in the form of CanningHill Piers, the residential part of a mixed-use project to be built on the site of the former Liang Court shopping mall.
The building – a joint development between CapitaLand and City Developments (CDL) – will include the Moxy Hotel, Somerset serviced apartments and retail space on the first two storeys. It is due to be completed in 2025.
---
Factors such as market conditions and the listing process were behind Lenovo's (0992.HK) withdrawal of its 10 billion yuan ($1.56 billion) share listing in Shanghai last month, Chairman Yang Yuanqing said on Thursday. The second listing would have been "nice to have" for the company, which is listed in Hong Kong, Yang told Reuters in an interview after the world's biggest maker of personal computers issued its second-quarter results.
---
After a crackdown on Binance and other cryptocurrency firms, regulators are now turning attention to the world of decentralized finance.
Decentralized finance, or "DeFi," lets users take part in traditional financial activities like lending but with no middle men involved.
Regulators are concerned about DeFi services marketing themselves as decentralized when that may not be the case.
---
Mandai Wildlife Group had invited the public to submit suggestions for the panda's name, and it has narrowed the shortlist down to these five names for the public to vote! Votes are now open for the public to choose their favourite name and will end on 7 November at 11:59pm. 
Looking for a comprehensive guide to investing? Check out the FH Complete Guide to Investing and FH REITs Masterclass for Singapore investors.
2021 Stock Watch: Support the site as a Patron and get stock market updates. Like our Facebook Page and join our Telegram Channel for weekly updates!
Join Financial Horse's Investing Community!