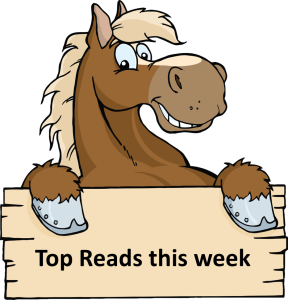 Rounding up top investing articles from around the web, including articles shared in our Facebook Group and Reddit Community: r/SingaporeInvestments.
---
Malaysian John Soh Chee Wen and his girlfriend Quah Su-Ling, the masterminds of Singapore's most serious case of market manipulation that wiped out more than $8 billion from the stock market in October 2013, were convicted on 349 counts of market manipulation, deception and cheating financial institutions. 
The pair were convicted over manipulating the share prices of Blumont Group, Asiasons Capital and LionGold Corp – known collectively as BAL – between August 2012 and October 2013, through a web of 187 trading accounts held with 20 financial institutions in the names of 58 individuals and companies. 
The duo manipulated the market and price of BAL shares by controlling and using the 187 trading accounts to make thousands of manipulative trades in each of the three stocks, the police said in a statement Thursday.
"In particular, the trades between the controlled accounts were conducted to generate artificial liquidity and demand for these shares, to cause the (BAL) share prices to rise over time, and to retain control of large amounts of shares without disclosing this to the market. The 58 account holders had handed over control of their accounts to Soh and Quah," the police said.
---
EXPECTATIONS for Singapore's monetary policy or growth trajectory were largely unshaken by Wednesday's (May 4) rate hike in the United States, and a recession looks unlikely for now – though some economists still see a risk of a slowdown, independent of the Fed's decision. In Singapore, interest rates should rise in tandem, but likely to a smaller extent, said economists, thanks in part to the Monetary Authority of Singapore's (MAS).
---
 Consumers can expect "further pressure" on the price of cooking oil after Indonesia banned palm oil exports, the Ministry of Trade and Industry (MTI) said on Thursday (May 5). "For now, the export ban is unlikely to have a significant impact on the overall supply availability of cooking oil in Singapore, albeit we can expect further pressure on prices of cooking oil," an MTI spokesperson said in response to queries from CNA.
---
Take advantage of the discounts available to you…
One of the most important tips before going grocery shopping is to go in with a list and sticking to it! Never go grocery shopping hungry as you will definitely end up with a lot of impulsive purchases. 
---
The news that Daiso would implement a 15-tier pricing system sent shockwaves through the bargain-hunting community in Singapore, with the loss of flat S$2 price tags reverberating from Downtown East to J Cube.
---
Workers in Singapore have high expectations of being given a pay rise and are ready to push their employers to get it, as costs of living increase amid a sharp labour crunch.
The findings come at a time when Singapore faces record vacancies in the job market, with a high of 114,000 job vacancies last December, more than double the figure of 53,000 in December 2020, as companies struggle to fill positions to keep up with pent-up demand, particularly for the services sector.
---
A total of 491,400 travellers departed Singapore for Malaysia using the land checkpoints over the long weekend from Apr 29 to May 3, said the Immigration and Checkpoints Authority (ICA) on Wednesday (May 4). Most travelled by car, with 201,900 people using this mode of transport. 
THE recent tightening of regulations for family offices in Singapore does not seem to have dissuaded wealthy investors, with a growing number anecdotally pursuing this route to permanent residency after the Global Investor Programme (GIP) scheme was expanded in 2020 to include them.
Ultra-high net worth families seeking to move their assets here form the largest category of investors under the enhanced GIP, professional service providers told The Business Times (BT).
---
FIRST Real Estate Investment Trust (First Reit) posted a distribution per unit (DPU) of 0.66 Singapore cents for its first quarter ended Mar 31, 2022, up 1.5 per cent from 0.65 cents a year ago, its manager said in a business update on Friday night (May 6). 
Rental and other income grew 32 per cent on the year to S$25.5 million for the first quarter, up from S$19.3 million. Net property and other income grew 34.9 per cent to S$25.2 million, up from S$18.6 million a year ago. 
The year-on-year increases in rental and other income, as well as net property and other income, were largely due to the 1-month maiden contribution from the acquisition of 12 Japan nursing homes on Mar 1, 2022, as well as the accounting treatment under the Financial Reporting Standards 116 Leases, the Reit's manager said.
---
Chinese electric carmaker Nio said on Friday it is planning a secondary listing of its shares in Singapore.
Nio is listed on the New York Stock Exchange and also carried out a secondary listing in Hong Kong in March. Singapore would be the third exchange that Nio's shares are trading on.
The move comes as Nio and dozens of other U.S.-listed Chinese companies face a possible delisting from American exchanges.
---
The Ministry of Health (MOH) informed the public about the case in a statement on Apr 30, a day after it was notified. The ministry said then that investigations were ongoing to determine if the case was similar to those in a recent global outbreak.
"However, the most important sign would be that of jaundice (yellowing of the whites of the eyes)," she said. Other symptoms of hepatitis include dark urine, pale, grey-coloured faeces, itchy skin and muscle or joint pain, the doctors said.
---
G-7 leaders are set to hold a meeting Sunday as they consider additional sanctions on Russia. Zelenskyy will join the meeting virtually.
Looking for a comprehensive guide to investing? Check out the FH Complete Guide to Investing, Stocks Masterclass and REITs Masterclass for Singapore investors.
2022 Stock Watch: Support the site as a Patron and get stock market updates. Like our Facebook Page and join our Telegram Channel for weekly updates!
Join Financial Horse's Investing Community!