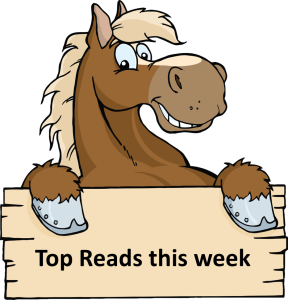 Rounding up top investing articles from around the web, including articles shared in our Facebook Group and Reddit Community: r/SingaporeInvestments.
---
etronas has declared force majeure on gas supplies to its liquefied natural gas (LNG) production and sales unit, Malaysia LNG, due to a pipeline leak, said a spokesperson at Mitsubishi Corp, which owns a stake in Malaysia LNG.
Following the move, Malaysia LNG has also declared force majeure on LNG supplies to its customers, including Japanese utilities, the Mitsubishi spokesperson said, without giving details such as the dates of declarations and volume of the supply that may be affected.
---
Nee Soon GRC Member of Parliament (MP) Louis Ng will not face criminal charges for failing to apply for a permit to hold a placard calling for support to hawkers in Yishun.
Police previously said in March last year that they were investigating Ng if he might have broken a law under the Public Order Act over the incident at a hawker centre in 2020. Taking part in a public assembly without a police permit is illegal and an offence under the Act.
---
China's Covid lockdowns took a toll on Haidilao, which posted a loss in the first half of the year and lowered its restaurant count by 162. Zhang stepped down as CEO in March. The four founders' combined wealth has shrunk by US$4 billion to US$9.3 billion since January, according to Bloomberg's wealth index.
Tech and crypto entrepreneurs had been buying good class bungalows in recent years. Su Zhu, the CEO and co-founder of Three Arrows Capital, the cryptocurrency hedge fund that collapsed in June, purchased at least two of them, but he's since been trying to sell. Zhu previously tweeted that he was thinking of acquiring them all and turning them into parks and farmland.
---
The Sept 30 to Oct 2 race drew a record 302,000 crowd.
---
he authorities will intervene and do what is needed, as seen in the latest property cooling measures, to keep public housing affordable for Singaporeans and ensure the property market is stable, Minister for National Development Desmond Lee told Parliament on Tuesday.
Responding to questions from Mr Yip Hon Weng (Yio Chu Kang), Mr Lee said the government will intervene decisively and carefully, being cognisant of the uncertain global economic outlook and rising interest rates, which affect home prices and contribute to uncertainty in the local property market.
"We will continue to monitor the market closely and adjust our policies as necessary on both housing demand and supply, to ensure that prices move broadly in line with economic fundamentals," said Mr Lee.
"This Government is committed to the stability of the wider Singapore property market, and to keeping public housing inclusive, affordable and accessible to Singaporeans."
Mr Yip had asked whether the affordability of Housing Board flats should be pegged to median household incomes or other income or wealth indicators, such as the 30th percentile of income. He also asked whether measures are being taken to address the growing sentiment that property here is unaffordable for the masses.
Mr Lee noted that the average price for a new four-room flat in a non-mature estate has remained relatively stable at $341,000 in 2019 and $348,000 in the first three quarters of 2022.
---
rices of Housing Board resale flats climbed for the 27th consecutive month in September, with a record 45 units changing hands for at least $1 million in a month.
HDB resale flat prices grew at a faster pace of 1.2 per cent in September, compared with August's 0.4 per cent, according to flash data from real estate portals 99.co and SRX on Thursday.
The exuberant HDB resale market, even in the face of rising interest rates, has prompted a fresh round of property curbs aimed at cooling the public housing market.
This includes a 15-month wait-out period for private property downgraders who wish to buy a HDB resale flat, and more stringent criteria in assessing home buyers' loan amounts.
---
outh Korea is set to strip Terraform Labs founder Do Kwon of his passport, intensifying pressure on the fallen entrepreneur to return to the nation and face charges over a US$60 billion (S$85.4 billion) crypto crash.
The 31-year-old must hand the document back or else it will be revoked in about 14 days, according to a government notice posted on Wednesday. Kwon's location is unclear and he is the subject of an Interpol red notice.
Kwon was behind the TerraUSD stablecoin, which was meant to have a constant US$1 value in a complex arrangement with sister token Luna. The edifice fell apart in May, worsening a US$2 trillion crypto rout, pushing a range of digital asset firms towards insolvency and causing consternation at regulators globally.
He and five others have been accused of breaching South Korea's capital markets law. Terraform Labs has rejected the charges and said the case has become "highly politicised".
---
The International Energy Agency's executive director says close to 90% of European gas storage is full.
"So this winter is difficult, but next winter may also be very difficult," the executive director of the International Energy Agency warned.
Faith Birol's comments come at a time when Europe is scrambling to shore up energy supplies as the war in Ukraine continues.
---
Washington sees OPEC+'s decision to slash oil production by more than 2 million barrels a day as political interference and a "blow" against U.S. President Joe Biden, said Dan Yergin, vice chair of S&P Global.
"This is seen as, first of all, a blow against Biden who came to Saudi Arabia. Secondly, it's seen as somehow political interfering in the U.S. election, although the cut doesn't go into effect until November," he said.
"There seems to be a mini battle between [Strategic Petroleum Reserve] releases in the White House and what's going on with OPEC+," said Bill Perkins, CEO of Skylar Capital Management.
---
Food prices are rising at one of the fastest rates among consumer goods in Australia. Costs of fruit and vegetables rose 18.6% in August compared to a year ago, according to the latest update by the Australian Bureau of Statistics. 
Australia, like many countries, is battling record-high inflation. Annual inflation in August has risen to 6.8% from just under 2% before the pandemic.
The east coast floods this year exacerbated price increases pushing up the price of a head of lettuce to nearly A$12 a head
Looking for a comprehensive guide to investing? Check out the FH Complete Guide to Investing, Stocks Masterclass and REITs Masterclass for Singapore investors.
2022 Stock Watch: Support the site as a Patron and get stock market updates. Like our Facebook Page and join our Telegram Channel for weekly updates!
Join Financial Horse's Investing Community!