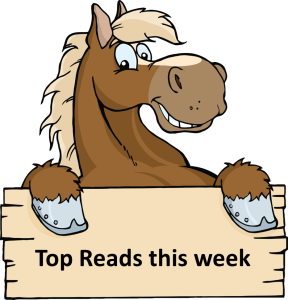 Rounding up top reads from around the web, including articles shared by fellow investors in the Financial Horse Facebook Group.
---
The Restaurant Association of Singapore (RAS) has asked shopping mall landlords for a rental rebate to help the food and beverage industry, which has seen a sharp drop in business since the coronavirus outbreak started here late last month.
It also conveyed its gratitude to Jewel Changi Airport, which has offered its tenants a 50 per cent rental rebate for February and March.
At a press conference on Thursday (Feb 13), its president, Mr Vincent Tan, said the association had sent out letters on Feb 10 to 24 shopping mall landlords, which include Capitaland, Frasers and Mapletree, to review rentals. It is looking at an initial cut of 50 per cent from February to April.
---
When SARS hit Singapore in early 2003, China, the origin of that outbreak and of the coronavirus, had been a member of the World Trade Organization for a little more than a year. The global electronics supply chain wasn't as threatened as it is now by shutdowns and delays on the mainland. Much of today's Singapore — the Universal Studios theme park, the indoor Gardens by the Bay, or the two casinos — didn't exist back then. The city received 7.5 million visitors in 2002 compared with more than 17 million in the first 11 months of 2019. 
If Singapore could roll out a S$230 million package during SARS to help transport, retail, hospitality and food-and-beverage find their feet, the same industries — much larger now — will expect relief in Tuesday's budget, after the tourism board projected a 25% to 30% drop in visitors this year.
---
What almost everyone agrees on is that this year's Budget will be highly expansionary. That means the government expands the money supply by decreasing taxes, increasing government spending, or both, helping to prop up a slowing economy.
With a two-percentage point hike in the GST planned for some time between 2021 and 2025, the government is likely to announce measures to help especially low-income Singaporeans offset the higher tax. Economists from May Bank Kim Eng expect an offset package of at least $7 billion spread over five years to be announced in Budget 2020. This will likely outweigh the S$4 billion package over 5 years announced in 2007 when the government raised the GST rate to 7 per cent from 5 per cent.
---
British engineering giant Rolls-Royce is set to create more jobs in Singapore this year as it expands into the rest of South-east Asia.
The firm will increase its headcount in Singapore by about 10 per cent, hiring technicians and engineers as it moves to increase its plane engine production capacity, said Rolls-Royce's president for South-east Asia, Pacific and South Korea, Dr Bicky Bhangu, yesterday.
---
Investors are watching to see if Buffett and his fellow investing gurus Todd Combs and Ted Weschler make any changes to Berkshire's portfolio in the fourth quarter in light of the recent underperformance.
Berkshire Hathaway (
BRKB
) shares are up 10% over the past year. That's nothing to be ashamed of, but the S&P 500's (
SPY
) return has more than doubled Berkshire's gain. Berkshire's underperformance is particularly noteworthy considering that Buffett's largest holding, Apple (
AAPL
), has nearly doubled in the past 12 months.
---
It quoted the Chinese saying of "Cross the river by feeling the stones," indicating it is important to start by taking careful steps to gradually gain experience and understanding that comes with investing in China.
The report added that three monetary and credit systems including the US dollar, the euro, and the renminbi are the driving force of a global economy that is now roughly balanced between developed and emerging countries, with increases in global output now coming more from emerging economies than from developed ones.
With regard to policy analysis, the report said China continues to have access to the lever to manage economic cycles through changes in interest rates or asset prices, and it also has a significant amount of experience with coordinated fiscal and monetary actions.
---
Still, there's a reason why bonds are a good, steady source of income for retirees — they don't tend to fall as sharply as stocks in bear markets.
"If you need all the income you can get, you can't afford losses. If you want to plan for a longer retirement, you can't expect the money to magically make all the returns you need," said Lamar Villere, manager of the Villere Balanced Fund.
Villere's fund has a current asset allocation of 70% in stocks, 20% in bonds and 10% in cash. But he said that as you get older, you should pull back on stocks and bump up your weighting in bonds and cash.
"The right answer for an older investor is a less fun one to hear. It's that you need to be working for longer or spending less in retirement," he said. "The focus needs to be on lowering risk, not maximizing returns. Blindly chasing yield can create problems."
---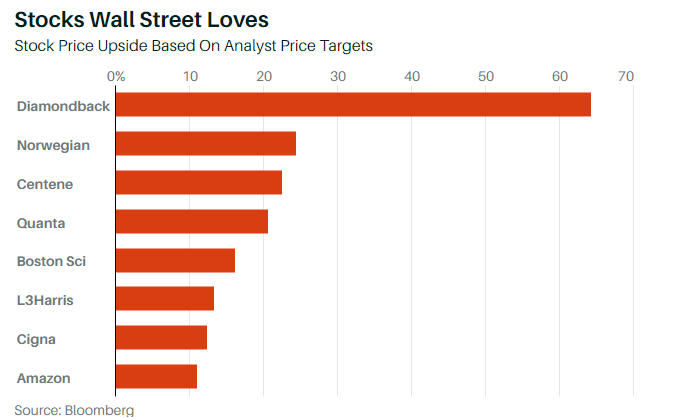 ---
The 11 personal finance start-ups on this year's Fintech 50 reflect both the rise of the digital bank and the growing areas of consumer financial behavior that fintechs are seeking to influence.
Returning member Acorns, which started as a "round-up" app that moved extra pennies from credit and debit card purchases into ETFs, has also added checking accounts and debit cards. And Credit Karma, the original free credit score startup, has rolled out its own bank service: high yield FDIC-insured money market accounts. Significantly, none of our picks have bank charters themselves; instead, they're part of a growing trend whereby digital innovators are partnering with little known FDIC-insured banks. 
Meanwhile, fintechs are offering creative solutions to make managing money easier, particularly for those who don't have enough of it. Newcomer Propel's mobile app helps food stamp recipients check their benefit balances, load digital supermarket coupons and even hunt for jobs and social services. First-timer Tally is aimed at consumers struggling to pay off credit card debt.
---
Nearly 1 in 2 adults admits to hiding money secrets from their significant other, according to a new report.
Despite how common it is, more than a quarter of those in a relationship say financial infidelity is worse than physical infidelity.
---
Tesla announced on Thursday it plans to offer $2 billion of common stock.
CEO Elon Musk will buy as much as $10 million of stock in this offering, while board member Larry Ellison will also purchase up to $1 million.
The raise comes two weeks after Musk declared that Tesla did not plan to raise any more capital.
---
When the story was published, my inbox flooded with emails from across the country. The reporter, Rob Carrick, referred to me as a "tiger mom of personal finance". His praise was an endorsement of sorts. This young woman knows what she's talking about, his words implied. Our savings at the time were impressive: by trading our townhouse for a basement apartment, we were saving around $600 every month. We were also curbing spending by keeping to a strict budget, which included no extensive travel, careful meal planning, using one vehicle with a low monthly payment of $200, and thrifting everything from clothes to toys to furniture. At the time, our family lived on $41,000 annually, and we still managed to put money into retirement savings and have a little bit left over for an emergency fund.
I was a personal finance writer, and a series of traumatic events led me down a path of debt and near-bankruptcy. The answer to my financial crisis wasn't a book on money management or personal finance program; it was discovering the names of my mental illnesses, saying them aloud, and then finding a way to live with them.
---
Nassim Nicholas Taleb, a former options market broker who is intensely interested in the science of statistics, was the first to suggest the term "Black Swan," which is used to emphasize unpredictable, rare events that have the potential to deeply affect the financial world and global economic systems.
With the impact of trade wars, Brexit and various geopolitical issues, the global economy has been going through a hard time and the possibilities of recession and economic slowdown are on the global agenda. One of the concerns is the fear of a "Black Swan" scenario coming true, further deteriorating the global economy, which has already been on fragile ground for some time. The recent outbreak of the novel coronavirus that emerged in Wuhan, China brought forward the possibility of such a scenario, increasing concerns about the global economy.
In this regard, the Beijing government has done relatively a good job until now. If a similar situation were to happen in a Western country, it would not be that easy to keep the situation under control as such. Therefore, the possibility of social tension growing and things getting out of control of the Beijing government is low at present.
The third risky scenario may emerge if Beijing misses the import product total that it guaranteed to buy from the U.S. within the framework of the first phase agreement, which would result in a blunt reaction from U.S. President Donald Trump (such as the threat of raising the tariffs again).
In his statement on the issue last week, Trump emphasized that he would comply by the requirements of the deal and that he has full faith in China overcoming the virus crisis.
We have witnessed Trump suddenly changing his mind on lots of issues countless times. It would not be wise to trust him in this issue entirely. No one can guarantee that he will not outmaneuver China and use this situation in his benefit for the 2020 election campaign.
---
Looking for a comprehensive guide to investing? Check out the FH Complete Guide to Investing for Singapore investors.
Stock Watch 2020: Support the site as a Patron and get market updates. Like our Facebook Page and join the Facebook Group to continue the discussion!