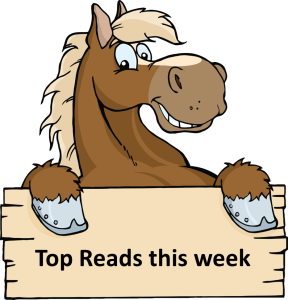 Rounding up top reads from around the web, including articles shared by fellow investors in the Financial Horse Facebook Group.
---
The president told governors he'd let them decide when to restart shuttered activity, offering general guidance on a phased approach. Days after declaring "total authority" over states, President Donald Trump on Thursday kicked responsibility for coronavirus-related shutdowns to state governors as he unveiled general guidelines for a phased reopening of the economy.
In a call with governors and at a White House news conference, the president marked the moment — which he called "open up America again" — as a key step in reviving a devastated economy and an opportunity for state leaders to tailor a response to their individual needs. But he left many critical questions unanswered for the states, including how testing will be ramped up dramatically and where additional resources will come from to protect millions of front-line workers.
---
Asian stocks rose with U.S. and European futures amid tentative steps to restart the American economy and progress on the fight against the coronavirus. Traders looked past Chinese data showing its economy contracted for the first time in decades.
---
China's economy shrank by 6.8 per cent in the first quarter of 2020 after the coronavirus shut down large swathes of the country
Industrial production, retail sales and fixed asset investment all shrank again in March, showing challenge in restarting the economy
---
Singapore's non-oil domestic exports (NODX) rose 12.8 per cent on a seasonally adjusted month-on-month basis in March, reversing the previous month's 4.7 per cent decline. Both electronic and non-electronic domestic exports increased, according to official data released on Friday (Apr 17).
---
The Dow Jones industrial average was down 1.9%, over 400 points, while the S&P 500 fell 2.2% and the Nasdaq Composite was down 1.4%. The big banks, among the first companies to report first-quarter results, have so far posted weak earnings, warning that loan defaults are set to skyrocket: The latest to do so on Wednesday—Citigroup, Bank of America and Goldman Sachs—all posted earnings declines of 40% or more. Amid widespread business shutdowns due to the coronavirus, retail sales plunged to a new low in March, falling a record 8.7%, according to a report from the Commerce Department. That report followed news that department store chain J.C. Penney is exploring a bankruptcy filing, as it has been forced to close stores due to the virus outbreak, according to Reuters. 
Another critical economic indicator, home builder confidence, suffered its worst monthly drop in history—plunging to its lowest point since June 2012, according to the latest report from the National Association of Home Builders/Wells Fargo Housing Market Index. The New York Empire State Manufacturing Index fell by its biggest margin ever, to a historic low of –78.2—far worse than anything seen during either the Great Depression or the 2008 financial crisis.
---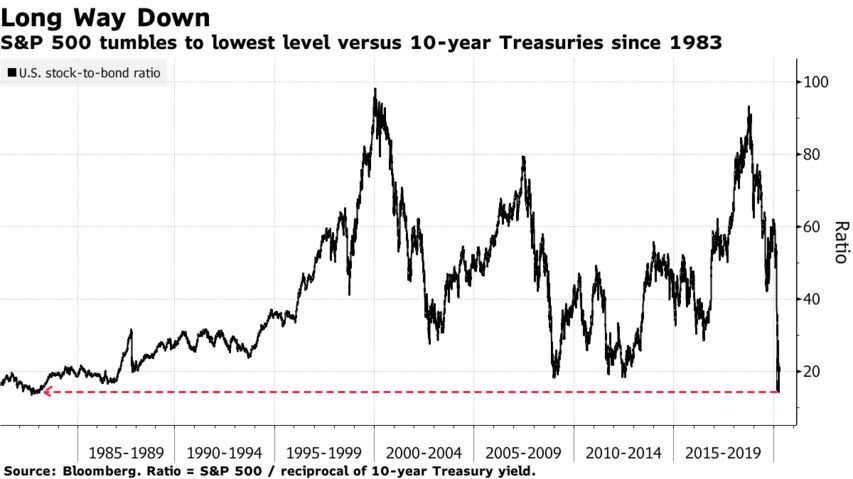 ---
Banks have a combined exposure of at least US$3 billion (S$4.25 billion) to Singapore's Hin Leong Trading and are in talks with the privately held oil trader over how to shore up its finances amid concerns over its liquidity, according to people with knowledge of the matter.
The group of lenders including HSBC Holdings, DBS Group Holdings and OCBC Bank, held a virtual meeting with the trader and its advisers on Tuesday (April 14), according to the people, who asked not to be identified because they're not authorised to speak publicly. As many as 10 banks are involved, according to one of the people. HSBC has the biggest exposure, at about US$600 million, they said. Founded by legendary self-made Chinese tycoon Lim Oon Kuin, Hin Leong could be the latest casualty of the collapse in oil prices and a heightened caution among lenders to finance commodity trades.
---
SIA Group said that in the fourth quarter of the financial year 2019-2020, it "confronted the greatest challenge in its history due to the global COVID-19 outbreak, which had an unprecedented impact on its business". By the end of March, SIA had announced a 96 per cent cut in SIA and SilkAir's combined capacity, while Scoot had suspended 98 per cent of its network, compared to their original schedules to end April 2020. 
---
Hotels that pass the audit will receive an "SG Clean" stamp to ease traveler apprehensions in the post-coronavirus era.
The Singapore Tourism Board aims to audit and certify 570 hotels, attractions, and other tourism establishments in the next two months and 37,000 eventually.
---
As Singapore wins global plaudits for its handling of the coronavirus, the disease has spread rapidly within its large migrant worker community, highlighting what rights groups say is a weak link in the city state's containment efforts.
---
The three main players in Singapore's food delivery scene – Deliveroo, foodpanda and GrabFood – will also work with their delivery personnel to ensure they maintain a safe distance from others at all time and avoid clustering among themselves. In addition, the food delivery companies will have to ensure delivery personnel wear masks at all times in the course of their work, make contactless deliveries where possible, wash their hands regularly and clean the warmers used for food delivery.
---
There are currently at least six other campaigns on Give.Asia that call on donors to give their Solidarity Payment to charity and about four similar ones on the Giving.sg platform run by the National Volunteer and Philanthropy Centre (NVPC). In a Facebook post yesterday, Deputy Prime Minister Heng Swee Keat said that he has received a number of messages from Singaporeans who would like to donate their payouts. "I am very heartened that in difficult times like this, so many of you are thinking of others."
---
"We must take immediate measures to slow the contagion and protect lives, and give full support to our healthcare system. While these will take a toll in the short term on the economy, these are important for the long-term health of our people.
"In the meantime, we should do what we can to cushion the impact on our people, our businesses, and help them recover when the pandemic recedes."
---
Looking for a comprehensive guide to investing? Check out the FH Complete Guide to Investing for Singapore investors.
Stock Watch 2020: Support the site as a Patron and get market updates. Like our Facebook Page and join the Facebook Group to continue the discussion!