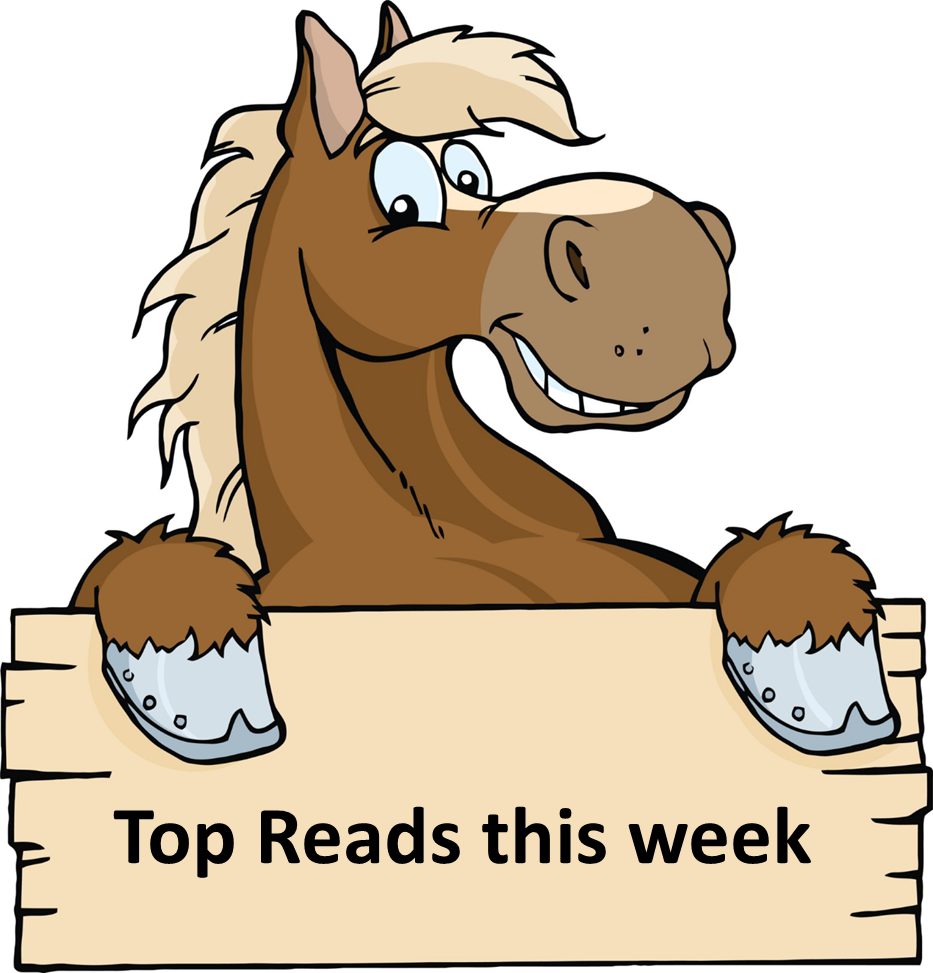 Winner of Financial Horse Giveaway
Earlier in August, I held the Financial Horse Giveaway to mark the Facebook Group crossing 2000 members:
"Hi Everyone!
When I first started Financial Horse earlier this year, I intended it as a means to catalogue my investing thoughts. But what I never expected, was the overwhelmingly enthusiastic response from readers, the open and heartfelt sharing, and the words of wisdom from fellow investors smarter than I am. It has been a truly heartwarming experience to see investors from all walks of life come together in this Facebook Group, united by the common goal of becoming better investors.
Today, the Financial Horse Facebook Group hits 2000 members. None of this would have been possible without your support, your sharing, and your invaluable insights. Big shoutout to all readers who have shared links, commented on posts, helped fellow members, helped moderate the group (you know who you are), or even if you are a silent reader! As a way of giving back to this wonderful community, I will be hosting a GIVEAWAY!
One reader from this Facebook Group will win a S$50 CapitaVoucher. The rules are very simple:
(1) Invite 2 friends that you think would enjoy investing into this Facebook Group; and
(2) Leave a comment below with your favourite investment quote / philosophy!
The winner will be announced at the end of next month!
To kick things off, here is my favourite investment quote of all time: "If an investment is too good to be true, it probably is."
Happy Weekend All, and Happy Investing!" 
---
Readers were invited to share their favourite investment quotes / philosophy. The submissions were frankly amazing, and I've set out a couple of highlights below:
Price is what you pay. Value is what you get.
"Rule No. 1: Never lose money. Rule No. 2: Never forget rule No. 1."
"The single greatest edge an investor can have is a long-term orientation."
Twenty years from now you will be more disappointed by the things that you didn't do, than the ones you did do – mark twain
"The four most dangerous words in investing are: 'this time it's different.' 
A simple rule dictates my buying. Be fearful when others are greedy, and be greedy when others are fearful. By Warren E.Buffett.
"The trend is your friend!"
In the short run, the market is a voting machine, but in the long run it is a weighing machine.
"The best time to plant a tree is 10 years ago. The next best time to do it is Now." 
And… the winner of the Financial Horse Giveaway…is…
"Know what you own, and know why you own it." – Peter Lynch
It's such a simple quote, but every time I read it, it gives me additional insights into my investments. Congratulations to the winner, and I'll reach out to you separately on the logistics for the prize!
Top Reads this Week
---
Great perspective of what's been happening in financial markets the past 3 weeks. Do check this out if you want a neutral view.
---
What is your personal tipping point that will cause you to start selling stocks? Everyone has a number.
---
Retail bonds from Temasek! Sure looks like Temasek is trying to open up the local retail bond scene. Will you guys be subscribing for these?
---
Shared by a reader:
---
Great tip shared by a reader:
For those who want to save money on brokerage commission on SGX listed stocks and ETF yet want their shares in CDP account. Current FSM brokerage charge is 0.08% or Min S$10. Transfer fee of $10.70 to CDP from FSM Account currently is waived off at the moment.
1. Buy shares through Fund Supermart (FSM). Funds to buy the shares must be credited into FSM cash account before buying.
2. Once shares is credited in FSM custodial account. Fill in form to transfer the stocks/ETF to CDP account.
3. It's that simple
Note: The transfer fee currently is waived. The fee is for per counter transfer.
Happy Saving!!!
---
Was in China the past week, so apologies for the slowdown in Facebook posts. What a week it's been though! Is this just the start, or are we nearing the end?
---
Enjoyed this article on how forecasts, more often than not, turn out to be absolute rubbish. In my writings I always caveat that I am sharing my views, and it is up to the reader to decide if they make sense. If I ever pretend to know where the market will go in the short term, someone please call me out. 
---
Shared by a reader:
---
Financial Horse has a set of 7 Commandments for Successful Investing, that I ask myself before making every investment, and that I will never break regardless of the situation. Enter your email below to receive a copy in your inbox!
[mc4wp_form id="173″]
Enjoyed this article? Like our Facebook Page for more great articles, or join the Facebook Group to continue the discussion!